With this year's Academy Awards showcasing the most diversity in its history the #OscarsSoWhite controversy might now be over. The Academy of Motion Picture Arts and Sciences (AMPAS) nominated six African American themed films, at least ten black actors and filmmakers.
However, there is another ongoing controversy brewing in the entertainment business that perhaps Isaacs can't fix- an unwelcoming competition between black Brits and African Americans for movie roles.
This issue scratches below the superficial veneer of diversity, and, that is, there are differences within diversity that perhaps many film writers and producers have unintentionally missed, but African American actor Samuel L. Jackson now want them to pay attention to.
The recent blockbuster hit "Get Out," a satirical horror film about racism in liberal suburbia America with black British star Daniel Kaluuya cast as the lead actor has ignited a debate about a trend many African Americans- actors and non-actors- find troubling and eerily reminiscent of how minority groups are pitted against one another.
Jackson's critique of the Hollywood system overlooking African American actors for black British ones as "another form of the industry discrimination they face on a regular basis."
Jackson told a New York radio station "Hot 97", "We can't tell our own stories?…I tend to wonder what that movie would have been with an American brother who really feels that."
African born actor Abraham Amkpa, who has appeared in NCIS and The People c. O.J. Simpson agrees with Jackson. "There's a very different shade of racism that exists in America," said Amkpa. "If it was an African American actor, I think it would've translated a bit more on the screen."
And it's that shade of American racism that African American viewers feel Hollywood wants to either sanitize or avoid completely. By directors and producers using black British actors to fill what is perceived as a" diversity quota" without dealing with how the two African diaspora ethnic groups experience racism opens another door to, what many contest, as being both insensitive and dismissive to still thorny issues, like slavery.
For example, was there a political correct way for Tarantino to portray American slavery in Django Unchained?
Django Unchained (2013) depicts a slave-turned-bounty hunter (Jamie Foxx) who fearlessly treks across the U.S. to find his wife (Kerry Washington) in order to rescue her from a brutal Mississippi plantation owner (Leonardo DiCaprio).
The film is classic Tarantino; this time a homage to the spaghetti western with romance and revenge narrative. Tarantino set the story in the most unlikely of places— America's Deep South before the Civil War in 1858.
It is Tarantino's playfulness set in the troubling historical environment that is still unsettling for many Americans today. Leave it to Tarantino—he's challenged us to ask a few difficult questions:
Is it politically incorrect to depict American slavery in a playfully entertaining way?
Is there a politically correct way to depict American slavery?
While some will contest that Tarantino is being well...Tarantino, and he means no disrespect, others argue that his privilege as a well-respected moneymaking white heterosexual male filmmaker gives him carte blanche to recklessly express his creative juices even if it reinscribes stereotypes that many feel Django does.
But Tarantino pushed his critics back stating his objective in making Django is to stir a conversation about slavery because America won't.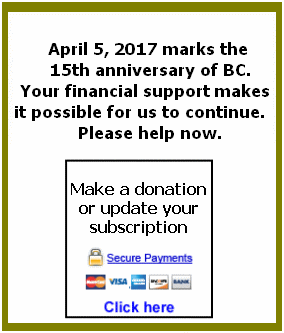 Similarly, the film "Get Out" wants Americans to talk about race, too. Producer Jordon Peele of sketch the comedy show "Key & Peele" is African American. And unlike Tarantino many African Americans felt he knows the 411: that all blacks are not alike and black Brits and African Americans come to these thorny topics like racism and slavery and police brutality from two totally different lived experiences that shape their interpretative lenses.
Black Brits portraying the African American experience embody their role as an artistic interpretation whereas I feel African Americans must portray, as part and parcel of a "politic respectability" a historical narrative with little to no poetic license. And, without poetic license, creativity is stymied. William Shakespeare's "Romeo and Juliet" would have never morphed into "West Side Story."
While the debate now has black Brits feuding with African Americans about who can best portray the African American experience the debate has also highlighted that differences within diversity is not only about race or skin-color, but it is also about ethnicity, gender, sexual orientation, socioeconomic status, age, physical abilities, religious beliefs, political beliefs, to name a few, rendering different and legitimate interpretations brought to a role.
Case in point, British actor David Oyelowo as Martin Luther King Jr in Selma. Many African Americans were put off by Oyelowo's interpretation of an iconic and revered figure such as MLK. Oyelowo recognized the tension when he accepted the role.
As African American actors push away from Hollywood's classic stereotypes- mammies, coons, pimps, prostitutes and thugs- and its historic cinematic racial troupes seen in films- from Gone with the Wind (1939) to The Help (2011)- this pigeonhole African Americans once accepted for themselves is no longer.
While many - blacks as well as whites - have stated how elated they are to see more black representation in the film industry, Brits and African Americans actors vie, in a very small market, to keep their craft alive.
Because of a lack of diversity and meaningful roles in U.K. film and television many black Brits have tired their luck here. My black Brit heart-throb Idris Elba has addressed the British parliament to "stop the talent drain" requesting for greater diversity in U.K. media.
While the feud between black Brits and African Americans is troubling and ongoing Jackson's critique, however, not only points to discrimination in Hollywood, but also in the U.K.
And what needs to be done is for Hollywood to first recognize in their casting that black Brits and African Americans are two distinct African diaspora ethnic groups whose experiences racism is also distinct.