New Jersey Political Update: Sen. Cory Booker (D-NJ) has cut a deal with President Donald Trump's Education Secretary-Designate over her U.S. Senate confirmation. Details will be provided in next week's column. Stay tuned.
New Jersey Gov. Chris Christie is making a final effort to upgrade his status with the Trump Administration by launching a public attack on the Trenton (NJ) Education Association (TEA), its leaders, and its members. In a visit to Trenton High's STEM Academy last Thursday, he lit into teachers as the major reason for the problems in public education. When a student asked about his "… plan to improve education," Christie used the opportunity to attack teachers on a variety of fake fronts:
Alleging their poor instructional performance in the classroom;

Labeling teachers as greedy (wanting high salaries and benefits for limited work);

Accusing them of tying principals' hands to prevent themselves from being terminated through all kinds of union rules (collective bargaining agreements); and

Criticizing teachers and their union for opposing merit pay.
Prior to coming to the school, he collaborated with Trenton Mayor Eric Jackson (who appoints the Trenton school board) to bar the public and the TEA from coming inside while he propagandized the students.
The visit was designed to raise Christie's profile as he attempts to rehabilitate his image after "Bridgegate," a political crime committed by his chief lieutenants who are awaiting sentencing after their convictions. The Trump administration has labeled him a pariah as a result of this incident and the retribution of Trump's son-in-law and close adviser Jared Kushner, whose father (Charles) Christie prosecuted and sent to jail for two years from 2004-2006. In addition, Christie did a "touchdown dance" after the guilty verdict was issued. (It has been suspected that Christie targeted Charles Kushner because he was one of the mega-donors to New Jersey Democrats.)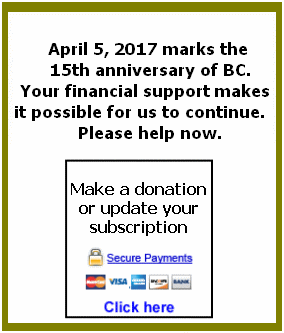 Therefore, Christie is using his last year in office to boost his school choice and anti-education union profile. He has been the most successful Republican governor in a traditionally Democratic state in advancing corporate charters and public school privatization. As Betsy DeVos, Trump's Education Secretary-Designate, moves toward final confirmation by the U.S. Senate, Christie needed to make a splash by enhancing the corporate charter foothold in New Jersey's capital city and taking the education union down a peg. He is auditioning for the post as DeVos's Undersecretary and/or as head of one of the nation's major school choice organizations.
So the TEA was blindsided when it found out at the last minute that Mayor Jackson and the Trenton School Board had scheduled the Christie visit. When TEA became aware, its president, Naomi Johnson-LaFleur and its grievance chair, Janice Williams, sprang into action, arranging a protest rally on short notice in front of the school with TEA members and other public education supporters. Johnson-LaFluer challenged the governor on his failure to discuss the "Fairness Formula" which, if implemented, would result in a substantial budget reduction for the Trenton school district. She was joined by Williams who said, "We're not going to allow you to come and pimp off of our children. They are not for sale."
Jerell Blakely, a Healthy Schools Now Campaign Organizer, "compared the governor's visit to a bank robber returning to a bank he just robbed" and noted that Christie's plan "… would cost the Trenton Public Schools 70 percent of (its) budget …" and "… (t)he fact that he would be here to tell our students that they can achieve and at the same time take the tools away that would allow them to succeed is shameful, it's hypocritical, it's just outrageous." Christie's visit did not yield the public relations bonanza he had anticipated. Sources from DeVos and her organization, the American Federation for Children (AFC), viewed Christie's exhibition as a failure. Although she has contributed to Christie's gubernatorial and presidential campaigns, and had him speak at the AFC's annual school choice summit, which was held in Jersey City in 2012, DeVos has shown little interest in Christie joining her team.
Prior to the assault on the Trenton Education Association (TEA), Christie had used his Education Commissioners to do the dirty work in promoting corporate charters and school choice across New Jersey. Chris Cerf, Christie's second Commissioner, was the point man in placing privatization-oriented, Broad-trained and or mentored superintendents in urban and suburban districts across New Jersey between 2011 and 2016 (even after he had left the position and had returned as superintendent of the Newark Public Schools). Cerf, who graduated from California's private-sector leaning Broad Superintendents Academy (BSA), solicited his mentor, billionaire industrialist Eli Broad, to provide funding for the creation and staffing of New Jersey's Regional Achievement Centers (RACs) with Broad-trained professionals. The RACs were used to facilitate the removal of teachers who were deemed to be low performers and to serve as a training ground for its directors who would move on to roles as corporate-focused superintendents and assistant superintendents in New Jersey and elsewhere.
Starting with Newark in 2011, Cerf also placed his Broad clones in Montclair, where a local activist, David Herron, the teachers' union, and a host of parents ran Dr. Penny MacCormack out of town; Belleville, where Michael Mignone, the local union president, put his job on the line to force the school board to ask for Dr. Helene Feldman's resignation; South Brunswick, where Sue Berkey, a teacher, the local union president, John Lolli, and the broader community forced the school board to ask for Dr. Jerry Jellig's resignation after uncovering his sexual harassment of staff and other issues; Highland Park, where Nancy Grbelja, a New Jersey Education Association (NJEA) field rep., Darci Cimarusti, a Highland Park School Board member, and Kim Bevilacqua-Crane, then the local president, forced the school board to terminate Tim Capone after a raucous year-long battle; and Trenton, where Dr. Francisco Duran resigned to take a lesser position after screwing up district finances.
Meanwhile, the Broad superintendent in Camden, Paymon Rouhanifard, has succeeded in decimating the Camden City Schools by turning nearly half the district into corporate charters; the Jersey City Broad superintendent, Dr. Marcia Lyles, continues to dismantle the public schools; and Cerf has returned as Newark's superintendent where more than half of all public school students are now enrolled in corporate charters.
The Trenton Education Association's (TEA) pushback against Gov. Christie is a welcome and necessary response to the public school privatization onslaught. TEA President Naomi Johnson-Lafleur and TEA grievance chair Janice Williams are at the point of the spear in their actions to save public education. Hopefully, their examples will rally New Jersey's teachers to take a stand as the new U.S. Education Secretary Betsy DeVos prepares to take office and then launch an all-out war on America's public schools. Teachers will have to "fight the power," or their profession will die!