The plans for the privatization of public education have been laid. The only question now is whether public education stakeholders have the courage and the will to fight back in a 21st century civil war between the Cartel of corporate education reformers, the citizens they have deceived, and the rest of us. It will be a battle fought to victory for public education stakeholders or their easy wipeout. There are major challenges which will be discussed below, but the Cartel, at present, has an advantage—President-Elect Donald Trump's "implacable ideology of school privatization" (one that his Education Secretary-Designate, Betsy DeVos, says is part of God's plan), the "political means to implement it nationally and in the majority of states," and the "financial resources to create and fund advocacy groups and to make major contributions to local, state-level, and national elected leaders."
As the Farrell Report was going to press last Wednesday, the Congressional Republicans, at the behest of the Cartel, were busy passing the Midnight Relief Act to repeal portions of the Every Student Succeeds Act (ESSA) and to raid Title I funds to subsidize the Trump-DeVos voucher and corporate charter agenda. At the same time, the Cartel-funded American Legislative Exchange Council (ALEC) is serving as the point organization to carry out these initiatives at the state level. Thus, as revealed in last week's column, President-Elect Trump and Education Secretary-Designate have launched a first strike prior to the assumption of their respective offices.
A primary strategy of the Cartel has been the careful cultivation of low-income parents whose children attend low-performing public schools through intensive marketing efforts and the distribution of laptops and other devices to woo parents to enroll their children in voucher and charter schools. Few of these parents realize until after the fact that their children had a high probability of being expelled, suspended for long periods of time, or counseled to leave without any recourse to due process (and many were). Paralleling this scheme, the Cartel has also expedited a massive under-funding of public schools via substantial contributions to state legislators in all fifty states who ratified drastic budget cuts for their public schools: Kansas, North Carolina, New Jersey, Indiana, Oklahoma, Michigan, Ohio, and Illinois are among the most prominent.
Next, members of the African American middle class and their elected representatives have been recruited to support voucher and charter schools through aggressive advertising and the offering of business opportunities. Many of these individuals have fallen in line behind these education reforms and have given cover to the education reform Cartel. But the most effective tactics have been those where the black middle class has been encouraged and assisted in profiting off poor children of color who are the primary recruitment targets of public school privatization. The voucher-charter bull's eye, to date, has been placed on urban majority-minority school districts where most of these schools are located.
For instance, Philadelphia and Chester, Pennsylvania are the sites of numerous corporate charters that are owned by the families of sitting African American politicians and leading professionals—the Hardy Williams family, former R & B producer, Kenny Gamble, and newly elected Congressman, and former state legislator, Dwight Evans, etc. In Milwaukee, Dr. Howard Fuller, the former superintendent of the city's public schools and several of his black clergy and professional allies, have feasted off more than a billion dollars since the voucher and charter programs were established in the early 1990s. This has also occurred in Atlanta, North Carolina, New Jersey, and numerous other cities from coast to coast.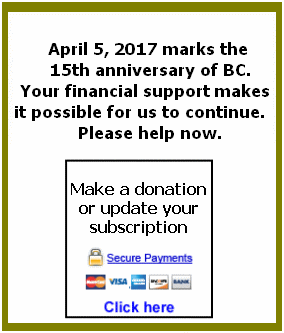 But the most egregious examples are in Washington, D.C. where the Options Charter School (which allegedly educated 400 special needs students) through its board chairwoman, J.C. Hayward, and a senior official at the D.C. Public Charter School Board allegedly concocted an elaborate contracting scam in 2013 that led to improper payments of more than $3 million to for- profit companies. Hayward, a popular D.C. Channel 9 news anchor for forty years, was removed from her post. She was joined in this hustle by Kent Amos, owner of the Dorothy I. Height Community Academy Charter School. In June 2014, Amos was charged by then DC Attorney General Irvin Nathan of funneling $13 million dollars in charter school funds for over a decade to a for-profit management company he owned.
These two individuals had been lauded for their contributions to poor, disadvantaged students of color. Both of them were aided by former D.C. schools chancellor, Kaya Henderson, who was censured for soliciting contributions from vendors for district programs with the school system, one of whom was accused in a whistleblower lawsuit of cheating the school system out of $19 million and serving spoiled food to city schoolchildren. The district, which has been transformed into nearly fifty percent charter, has been praised as being an exemplar of voucher and charter school innovation although these schools perform no better than their public school counterparts.
Meanwhile, charters employ a disproportionate number of Teach for America (TFA) teachers, as compared to the traditional public schools, who have limited professional preparation in the areas of K-12 public education; approximately three-fourths of them leave after two years. The TFA organization also receives the overwhelming majority of its financing from the Cartel and its allies. What we have here is a coordinated approach to the destabilization/elimination of public education as we know it.
Betsy DeVos, who will lead this national program to increase the number of voucher and corporate charter schools, is virtually assured of a quick confirmation as U.S. Education Secretary next week as she has a number of Republican and Democratic U.S. Senators in her political debt. For example, Sen. Cory Booker (D-NJ) was so opposed to Trump's attorney general nominee, Sen. Jeff Sessions (R-AL), that he broke precedent this week " ... to testify against (his) Senate colleague …." during his vetting by the U.S. Senate's Judiciary Committee over Sessions' civil rights record. Yet Booker will vote for the approval of Betsy DeVos, although she has single-handedly undermined traditional public education throughout the nation.
He has been accused of attacking Sessions (who will be confirmed by the way) as a way to burnish his standing among the Democratic Party's progressive wing, as he prepares to run for president in 2020, in order to deflect attention away from his role in promoting the privatization of public education in New Jersey and across the nation and to counter former Massachusetts Gov. Deval Patrick who is also being encouraged to become a 2020 Democratic presidential candidate.