I would say it's frustrating, or even maddening, but I'm pretty much angry every day. I hear the thoughts and opinions of many who are deemed to be "the smartest people in the room," make excuses for the many affronts to human decency and the conventional boundaries crossed by the incoming Trump Administration. Some people who should be offended aren't. They see it as a license to Trump.
Donald Trump has gotten away with outright false statements and assertions, like "I would've won the popular vote but for the millions of people voted illegally…" There's not a single entity - whether for or against Trump - who has proven that assertion to be true.
License to Whine
He got away with complaining that the press wasn't covering him. Then he crowed about the millions of dollars in free press he got, effectively making up for the money he failed to raise during the early stages of the general election campaign.
He whined about the re-count initiated by Green Party Presidential candidate Jill Stein. Stein had requested recounts in Wisconsin, Michigan and Pennsylvania, three states where Donald Trump narrowly beat Hillary Clinton. In cases brought by the Republican Party, a federal judge in Michigan had already ordered Michigan's Board of Elections to stop the state's electoral recount. Trump won Michigan by fewer than 11,000 votes out of nearly 4.8 million votes cast. The count (because the ballots were never counted in Pennsylvania) was also called off in Pennsylvania.
He whined that people were "saying mean things about him." To cause the American public to conflate truth and meanness is a tactic of dictators. Freedom of Speech is a principle that supersedes what is nice. Freedom to speak also comes with the responsibility to maintain unabridged truthfulness. Trump's efforts disarm critics or observers by playing on public sympathy reeks of pathetic simple-mindedness.
Trump has used (and thus, promoted) Twitter to communicate his ideas, thought processes and positions on issues over which he'll govern (I believe he owns stock in Twitter).
He whines about satire - another form of free speech - when he alone, is the focus of the world. He whines about Saturday Night Live when they highlight his conduct, even to the point of threatening and intimidating producer Lorne Michaels. From the Broadway stage of Hamilton, Brandon Victor Dixon, on behalf of the cast. implored audience member Vice President-Elect Mike Pence to be a leader that embraces cultural inclusion. Trump manipulated the opportunity - intentionally mis-characterizing the appeal as "harassment." Trump even went so far as to demand an apology from the cast. When the public pushed back against Trump's response, he walked his demand back to whining that the cast was "unfair." How can anyone give him the license to whine?
License to Cheat
Voter suppression, the distortions of corporate media and dark money, gerrymandering, the reality of the limitations of our two-party system that's controlled by a corporations, and an arcane electoral college that ignores the will of the majority of citizens are all powerful reminders that democracy in the United States remains an aspiration.
Officially, Donald Trump won Michigan by 10,704 votes, but a record 75,335 votes were never counted. Most of the missing votes were in Detroit and Flint— majority Black cities. Missing because optical scanner machines in Michigan (and Wisconsin) couldn't read the bubble entries. But a much better machine, the human eyeball, can easily read what the voter intended, if, indeed, hand counts would be allowed. To that end, Jill Stein raised $7 million for the hand counts in all three states—more money than she raised for her 2016 presidential campaign! The costs amount to a poll tax, just to verify the integrity of voting machines and processes. Why is that too much to ask?
In Michigan, along comes Bill Schuette, Republican Attorney General who shut down the recount. He issued an order that prevented anyone from looking at the ballots in over half the precincts, 59 percent of which were in the Detroit area—the very place that most of the votes had gone missing. Funny how that happens.
In Detroit, 87 machines were reported broken; those machines reportedly counted thousands of ballots. When the polls opened at 7:00 a.m., the machine didn't work. Replacement machines arrived at 9:15 a.m., and by 9:30 they were in operation. What do you think happened to the ballots of those who didn't wait to scan their ballots? They weren't scanned but instead placed in the bottom of a ballot box. And so, at the time when they started having anyone who was waiting scan their ballots, those ballots were not taken out of the machine. So, any new scanned ballots were falling in on top of the old ones, and therefore, weren't counted.
He's now trying to bypass the law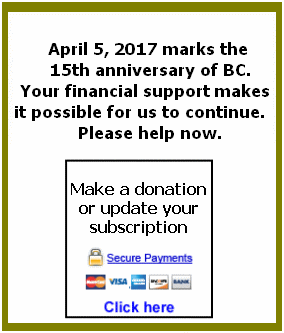 License to Intimidate
Trumps' Twitter attacks are no less than cyber bullying, which white people have crafted as the centerpiece of grand campaigns for protecting children and adults!
Remember "Lock Her Up?" He used his perceived "power" to incite his supporters who believed he would have the power of the US Presidency to actually send Hillary Clinton to prison. That authority is not within the purview of the POTUS (President of the United States of America). Many believed him, and in turn, voted for him.
License to Conflict
Trump says that the President can't have a conflict-of-interest. He'll be the Executive Producer of "The Apprentice." His name emblazoned on America's TV screens every week—as a celebrity—as we are supposed to simultaneously allow him to execute his Presidential duties as an "objective" arbiter of our collective fates. How much more of a conflict that the travesty of his presidency get? But, we'll let him roll on…
Since his election, everyone with a pulse can see that when he assumes office, his business holdings will conflict with his holding of the nation's highest elected office, but Trump keeps telling us "we aren't seeing what we're seeing." Even if he admits it is what it is, he says he can do it with no conflict. Furthermore, he promises from week to week, to hold a press conference during which he will announce that he has placed his assets in a blind trust. Believe him. Believe him. i
Foreign dignitaries will stay at his hotel during visits to Washington, and more specifically to the White House. The conflicts of interest are obvious and mind-numbing for even the dullest of minds to bear witness. I've come to learn that representatives from the Trump Organization pressured the ambassador of Kuwait to hold its embassy's annual celebration of the country's independence at the Trump International Hotel in Washington, DC. The event, held annually on February 25th, was originally scheduled to take place at the Four Seasons Hotel in Georgetown; the location was allegedly changed after members of the Trump Organization contacted the country's ambassador. Do you think the incidence of similar situations will increase after January 20, Inauguration Day?
His responses to the concerns have been varied and, at times, contradictory. He tweeted his first statement on the subject suggesting that he would make little effort to avoid entangling his business and his office, and would instead attack those who point out the conflicts. Instead, he demands that the American people give him license to do the unprecedented. Afterall, he's breaking all norms; he's a true maverick. So, shall we grant the license as the cost to shake up Washington?
License to Ignore
Trump has committed to ignore international agreements on which the United States is a signatory.
And it took him over six months to finally hold a news conference.

License to Lie
Trump has not only been a purveyor and has upheld falsehoods, misrepresentations and "fake news." His ridiculous assertions - many obviously false - become newsworthy. They call it "fake news" when, in reality, they're lies. Trump claims to have saved thousands of jobs at Carrier in Indiana - which many of the jobs were staying in the US anyway! But he crows that he's "saved" thousands of American jobs.
Trump and Pence have been telling the American public that the call was a "spur-of-the-moment" deal
Republican elder statesman Bob Dole brokered Trump's call to Taiwan. The now infamous Pizzagate incident endangered scores of restaurant patrons and originated as a story planted to defame Clinton Campaign Chair John Podesta and Hillary Clinton.
We, as a nation of US citizens must vigorously oppose these licenses that we've collectively handed to Donald Trump. He continues to perpetrate the lie that he won a mandate. He lost the popular election by 2.7 million votes - that is no mandate. Will we immerse ourselves in day-to-day survival mode or react as Johnny-come-lately activists that give Trump and his band of billionaires license to kill the future of our children's and grandchildren? We survived but still carry the scars of the 1980's Teflon President (Reagan). We cannot bear a repeat.