The war against teachers and other public-sector unions continues in the open on January 21, 2016, after a night of inaugural celebrations on January 20th, and a stealth eight year assault by the Obama administration. President Obama, President-Elect Donald Trump, and U.S. Education Secretary-Designate, Betsy DeVos, are educationally-kindred spirits. All three were enrolled in elite and private schools from K-12 through higher education: Obama in elite K-12 schools in Indonesia and Hawaii, and elite private colleges on the mainland--Occidental, Columbia, and Harvard; Trump at elite K-12 private schools in New York and the elite Ivy League University of Pennsylvania; and Betsy DeVos at the elite K-12 Holland Christian Schools and the Christian Reform Church's Calvin College in Michigan.
Their experience in K-12 education is framed through a private lens. Moreover, they have been advised by friends and/or funders who rigidly adhere to that perspective. Thus they are more alike than different, except for party affiliation, and have an abiding commitment to private education. (Obama had to feign an allegiance to traditional public education in order to maintain his overwhelming support from public- and private-sector unions).
Now the Cartel of private education reformers, to quote the crime syndicate bosses from the Godfather movie who met in Cuba before the overthrow of U.S.-backed President Batista in 1959, have power in a U.S. government "… they can do business with." They control three branches of the federal government (the executive branch, the U.S. House of Representatives, and the U.S. Senate) and will soon control the fourth branch of government when President-Elect Trump appoints the ninth Justice to the U.S. Supreme Court, giving Republicans and the education Cartel a 5-4 conservative majority.
These advantages will be used to wipe out the basic foundations of unionism—automatic deductions, collective bargaining, the recast of defined public-sector pensions into 401K options, and any other laws/practices designed to facilitate union success. During the holiday break, U.S. Education Secretary-Designate, Betsy DeVos, who has been given carte blanche by President-Elect Trump to shape his pro-privatization K-12 education policy, has gathered key members of the billionaire education Cartel to plan a major attack on traditional public education. She and/or her representatives have met with Cartel billionaires and millionaires and grassroots, clergy, civil rights, and political surrogates who will spearhead the initiatives at the state level.
Representatives from the multi-billion dollar Gates, Bradley, Arnold, Walton, Fisher Foundations, etc.; and the Koch Bros., all of whom provide funding for corporate education reform in all 50 states, were pulled together to finalize the master plan for the privatization of public education via corporate charters and publicly-funded private school vouchers. The objective is to first target states, where DeVos has used funding from her American Federation of Children (AFC) to establish a public education privatization infrastructure that can be quickly enhanced to bring more corporate charter and voucher programs online.
Her national strategy is to increase discretionary funding for charter schools to which Obama allocated more than a quarter billion dollars during his term in office. This will be done via revisions to the Every Student Succeeds Act (ESSA). The scheme also includes raiding Title I funding (for disadvantaged students) to fund vouchers and charters along with new legislation to be passed in the twenty-five states where Republicans control the legislature and the governor's office, and half a dozen more where a Republican governor has aligned with Democrats to pass education reform legislation through a Democratically-controlled legislature.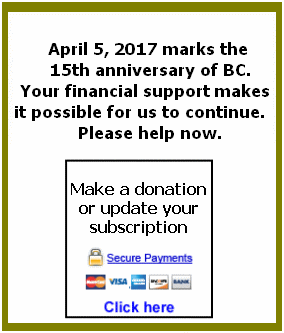 Indiana is at the top of the list because it has an aggressive system of voucher and charter schools that DeVos funded during Mike Pence's term as governor, 2012-2016: raising the income level for families to be eligible for vouchers, removing the requirement that students had to be previously enrolled in a public school before being eligible to receive a voucher (in 2016, 52 percent of voucher students had never been enrolled in a public school), and having no financial reporting requirements for private and religious schools receiving vouchers. With another Republican replacing Pence in office, Indiana will be off to the education reform races.
New Jersey is another key target as the Democratic party boss, George Norcross, has worked with Republican Gov. Chris Christie to get him elected twice (2009 and 2013), downsize teacher pensions and benefits, and to dramatically increase the number of corporate charter schools with the aid of Obama's Race to the Top (RTTT) law. Norcross also used the collaboration to create his own corporate charter empire in Camden and to effectively gain control of the Camden City (Public) Schools where Christie has allowed the state-appointed superintendent to essentially report to Norcross.
To burnish his employment options after he leaves the governor's office in 2017, due to term limits and being thrown overboard by President-Elect Trump, Christie has recently stacked the state board of education with voucher and charter advocates to continue his and Norcross's privatization agenda after he leaves office. Although a Democrat is expected to succeed Christie in office, it is unlikely that much in education policy will change as it is widely expected that Norcross's current, handpicked president of the New Jersey Senate, Sen. Steve Sweeney (D), will be reelected by his caucus in 2017 with Norcross's assistance and that the projected Democratic governor is already negotiating with Norcross.
Other states where DeVos has longstanding privatization tentacles through her millionaire proxies are: Florida where her AFC henchman, John Kirtley, has a lengthy track record of developing voucher and charter schools; Ohio where she has worked with David Brennan to expand voucher and corporate charter schools through his White Hat corporation since 1995 and who gave former President George H.W. Bush enough campaign contributions to get him to propose a federal voucher program in 1990 (that was defeated by Democrats); and North Carolina where multi-millionaire Art Pope, who single-handedly flipped both houses of the legislature and the governorship to Republican control in 2012, lifted the cap on charters, and installed regular and special needs voucher programs as the governor's one dollar-a-year budget director.
In Wisconsin, former Milwaukee Public Schools Superintendent, Dr. Howard Fuller, whom DeVos has funded as the premier African American national and statewide voucher and corporate charter advocate since 1995, will serve as a continuing education reform ambassador to communities of color. He will be joined by Kenny Gamble, a black former legendary R & B producer from Pennsylvania, who has established a chain of failing corporate charter schools under the Universal Academy banner which are among the lowest performing in Philadelphia and Milwaukee as well as running fiscal deficits in both cities, causing him to recently close several schools. Jeff Spalding, former executive of the pro-voucher and pro-charter Friedman Foundation and former head of the Office of Legislative Administration, which determined the cost of legislation for the Tennessee legislature, who steered school privatization funding before being forced out as chair, was one of DeVos's most ardent disciples.
Lastly, the Cartel and its stand-ins have begun to distribute funding to participate in the elections of local and statewide candidates running for union offices. Since former Washington, D.C. Public Schools Chancellor, Michelle Rhee, was able to influence George Parker, then president of the American Federation of Teachers (AFT) D.C. local, during 2007-2010 contract negotiations which resulted in hundreds of teachers being dismissed or sanctioned. (A similar bad deal was accepted by the Newark, New Jersey AFT local in 2013.) DeVos and the Cartel have systematically begun taking advantage of such opportunities.
What is readily apparent is that the U.S. Education Secretary-Designate and the Cartel have employed a comprehensive organizing scheme that has been supported by a bipartisan group of politicians and a diverse array of grassroots and civil rights advocates. They are now positioned to storm the castle of public education with a penultimate school privatization arsenal. But more disconcerting is that DeVos and the Cartel have formed footholds in the inner sanctums of traditional public education stakeholders--NAACP, the United Negro College Fund (UNCF), protestant churches, community grassroots advocates (in addition to establishing their own), and have co-opted public education leaders. There has been no corresponding infiltration into Cartel groups by supporters of public education.