President-Elect Donald Trump has inflamed the world of public education with his appointment of Betsy DeVos, America's foremost female voucher and charter school advocate, as secretary of the U.S. Department of Education (USDOE). Mark Thompson, radio journalist and public intellectual, has stated that she may "… destroy public education which has been the bedrock of American society."

DeVos and her husband, Richard, billionaire heirs of the Amway fortune, have funded elected officials at the city, state, and federal levels of government and school choice advocacy groups for more than three decades, spending hundreds of millions of dollars to get voucher and charter legislation passed and regulations implemented in all fifty states. Working with billionaires, Eli Broad, Bill Gates, Suzy Walton, the Koch Bros., and the wealthiest members of the education reform Cartel, America's public education system is being transformed. Now she will have a free hand in shaping the voucher and charter school policies that Trump vowed to execute during his presidential campaign.

Using her own American Federation of Children (AFC), which she established in 2010, as a staging forum, DeVos has designed a diverse network of politicians, privatization advocates, educators, and parents to push her school choice agenda. I first encountered Betsy DeVos on September 15, 2000 when I was invited to speak on a Michigan forum, organized by the Detroit NACP, the National Education Association (NEA), the American Federation of Teachers (AFT), and the American Civil Liberties Union (ACLU), to speak against the voucher referendum that she had lobbied and funded legislators to put on the November 2000 ballot. Held in Detroit at the Cobo Center, the four hour event was broadcast statewide on cable TV. At that time, polls showed that vouchers were being supported by voters, 55 percent to 45 percent. However, when the election was held on November 7, 2000, the anti-voucher group prevailed by a margin of 62 percent to 38 percent.

However, after the unexpected defeat, DeVos returned, like Freddie Krueger in the Friday the 13th movie series, reached deeper into her pocket and was able to rapidly expand charter schools via more intense lobbying and exponential political contributions. Although she has promoted and increased voucher schools across the nation, most notably in Louisiana, her focus of late has been on creating more corporate charter schools and freeing them from public oversight (as they receive more public dollars per student than vouchers). By means of her wealth and the AFC, she has assembled a vast network of politicians, educators, athletes, TV personalities, and parents to advocate for her school choice agenda. She has a broader group of federal legislators in her debt in the U.S. Congress than does President-Elect Trump.

In her strategic genius, she connected with many Democratic and Republican politicians early in their careers with major financial contributions. For example, she and her husband have funded U.S. Senator Cory Booker since he first entered politics in a successful run for the Newark, New Jersey City Council in 1998, sponsored his two mayoral races in 2002 and 2006, and his two U.S. Senate campaigns in 2013 and 2014; Sens. Lamar Alexander (R-TN) and Tim Scott (R-SC), chair and member, respectively, of the Senate Committee on Health, Education, Labor, and Pensions, which will vote on her confirmation; and backed newly elected U.S. Representative Dwight Evans (D-PA), whose charter school network she also financed. All have been major beneficiaries of her financial largesse during their political careers. In addition, DeVos continues to fund voucher and corporate charter adherents in every state.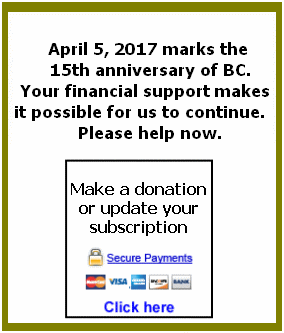 Among educators, Dr. Howard Fuller, former Superintendent of the Milwaukee Public Schools, currently distinguished professor of education at Marquette University, and founding chair of the Black Alliance for Educational Options (BAEO), which she also subsidizes, has been one of her leading school choice surrogates for more than twenty years; he also participated as a pro-voucher spokesman at the 2000 Detroit forum. Michelle Rhee, previous chancellor of the Washington, D.C. Public Schools, and founding president of Students First, a national pro-privatization of public education association, who was considered for the Secretary of Education position, along with DeVos, has also been supported by DeVos.

Her annual AFC National Policy Conference has drawn scores of school choice proponents featuring politicians, Sen. Booker, Govs. Chris Christie, Bobby Jindal, Jeb Bush, Scott Walker, etc.; ESPN analysts, Stephen J. Smith, Lisa Leslie, and Jalen Rose; and DeVos's public school privatization plan is supported by Gen. Colin Powell, former Congressmen Charlie Rangel and Andrew Young, and a host of corporate CEOs throughout the nation. She will assume the mantle of USDOE with a robust complement of school choice enthusiasts across the political, racial/ethnic, occupational, and income spectrum.
But more interesting is the fact that her proposed policy program is nearly a replica of the one advanced by the Obama administration through its two pro-privatization USDOE secretaries, Arne Duncan and Dr. John King, who took office with the aggressive sponsorship of the education reform Cartel. Obama's Race to the Top (RTTT) bill, which spearheaded a huge increase in voucher and corporate charter schools, delivered substantially more than the $20 billion to the private sector that Trump has proposed to allocate for voucher and charter schools. During his eight-year term, Obama transferred and/or facilitated (through the states) more than a $100 billion in education funding to the sectarian and corporate education sector.
This transference has occurred in the following ways: RTTT funding to the states, which expedited privatization by requiring recipients to lift the cap on charter schools, permits easier closing of low-performing public schools, often using arbitrary criteria; teacher layoffs; significant growth in federal funding for charter schools; and the USDOE secretaries using their office as bully pulpits for public school privatization. Thus, the major difference between the Obama administration and the upcoming Trump administration is that Trump and DeVos are directly and loudly proclaiming their intentions to dismantle public education whereas Obama's approach has been largely a sleight of hand to achieve the same purpose.
When Cartel representatives met with him and his staff in the Oval Office on January 29, 2009, nine days after his inauguration, with a final copy of RTTT for his perusal, Obama commented, "… this is what I have been talking about, just don't poke unions in the eye." He promptly dispatched the legislation to the Congress where the Democrats controlled both houses. Since that time, public education has been under accelerated siege with no apparent end in sight. Public education stakeholders and unions were lulled to sleep by the sweet nothings about public education from the most eloquent and charismatic U.S. president of the 21st century, and now they are up against the privatization wall. USDOE Secretary-Elect, Betsy DeVos, is just taking the hand-off from President Obama, and his education staff, in the red zone, and attempting to cross the goal line for the destruction of public education, creating a perfect storm of school choice.

[Correction: The Massachusetts Education Association (MTA) was mistakenly referenced as an affiliate of the American Federation of Teachers (AFT) in the 11-17-16 column. It is an affiliate of the National Education Association (NEA). The Farrell Report regrets the error.]