Hillary Rodham Clinton has alleged that FBI Director Jim Comey's second letter on the email debacle was the reason she lost the election. To be candid, that view is grossly untrue! In retrospect, Hillary's failure to win is largely based on four reasons, and her campaign team neglected to address any of them. Moreover, the repercussions for public education are substantial. At no point did Hillary and former President Bill Clinton acknowledge or give these issues the serious consideration they deserved.
First, their decision to install a private email server in their Chappaqua home and willfully violate the traditional communication practices of the U.S. State Department and the rules of the Obama administration activated the writing of both Comey letters the day it was put in. Despite her attempt to hide her use of the server behind former Secretary of State, Colin Powell (who repudiated the link), other excuses, and her long-term denials that it was inappropriate, it took a months-long FBI investigation to finally make her say she was sorry.
Second, Hillary misunderstood Obama's influence and control over the Obama coalition. Its turnout was driven by his appeal to a cross section of whites, Hispanics, millennials, and African Americans (who were largely motivated by ethnic affinity which intensified even more after Republican and conservative attacks on him from 2008 to 2012). Her 2016 performance among these groups paled in comparison to Obama's in 2008 and 2012.
But even more important is that Hillary did not recognize that black turnout was not a function of what Obama had done for them as he advanced no signature piece of legislation or program that was primarily targeted at African American needs as he did for Hispanics (executive orders on immigration); for Lesbian, Gay, Bisexual, Transgender (LGBT) rights (U.S. Justice Department support of anti-discrimination laws against LGBTs and gay marriage); and whites (Obamacare , a law to privatize public education, and easements on Wall Street). Blacks only benefitted if the "rising tide lifted all boats," which did not occur in a manner that they felt substantially improved their lives.
Thus, there was no motivation for blacks to turnout en masse because they did not view themselves as personally benefitting from the Obama Administration other than in racial pride. And most African Americans had no expectation that Hillary would do any better. Despite President and First Lady Michelle Obama's forceful advocacy on her behalf, black turnout in votes and percentages was so significantly down in Michigan, Pennsylvania, and Wisconsin in 2016 that Hillary would have become President had she equaled Obama's success in those states in 2012.
In addition, the Obama assault on millennials, especially those at Historically Black Colleges and Universities (HBCUs), via the raising of requirements for college students' Parent Plus Loans depressed the turnout for Hillary. Thousands of students at HBCUs in battleground states, nearly fifty percent of whom were forced to drop out between 2011 and 2014 due to their inability to secure financing under this program (and voter suppression), also did not vote in 2016. (These data were readily available in 2014.) Finally, a large numbers of white voters, especially females, who voted for Obama in 2008 and 2012, rejected Hillary based on their perception that she was "crooked and dishonest" and out of touch with their concerns notwithstanding the fact that she would have been the first woman president.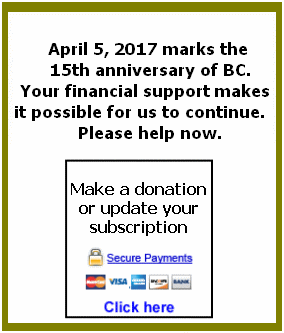 Third, Hillary's aggressive female allies, Congresswoman Debbie Wasserman Schulz, former Democratic National Committee (DNC) Chair and Donna Brazile, Interim Chair of the DNC and former CNN analyst, were ousted in their conspiracies to tilt the Democratic primary in her favor against Bernie Sanders and rig the presidential debates by giving Hillary Clinton a heads up on questions that she would be asked during the Democratic primary, respectively. The arrogance of these gender-based schemes doomed Hillary's campaign by shielding her from competition which would have prepared her to be a stronger candidate.
Fourth, Obama's capitulation to the conservative Cartel of education reformers in the dismantling and privatization of public education, with whom Hillary had previously collaborated, in spite of the strong support from teacher unions—the National Education Association (NEA) and the American Federation of Teachers (AFT)--who bankrolled both of them based on their alleged commitments to public education was a pivotal factor. Obama double-crossed the unions, and Hillary would have likely done the same, given her past support of charter schools; insurgents in both unions opposed her endorsement.
The resulting unemployment wreckage of the Cartel's education initiatives was most acute in mostly minority cities in battleground states: Michigan (Detroit, Benton Harbor, Flint, Pontiac, Saginaw, and Highland Park); Pennsylvania (Philadelphia, Chester, and Pittsburgh); and Wisconsin (Milwaukee, Beloit, Racine, and Kenosha), further discouraging voter turnout.
In Flint, Michigan, Hillary's political ads focused on Trump's misogyny and temperament instead of how she would respond to the lead poisoning crisis enveloping the majority black school district and city. Such ads may have motivated black turnout enough for her to carry the state Trump won by only 12,000 votes.
The transformation of public education in the aforementioned states eliminated large numbers of teachers and disproportionately impacted non-certificated educational support personnel of color, mostly African American and Hispanic, who held jobs as teacher aides, paraprofessionals, school engineers, secretaries, security personnel, crossing guards, cafeteria workers, etc., who earned family supporting wages and had health insurance. Moreover, their children made up a sizeable proportion of the majority-minority low-income student populations.
As a consequence of their declining economic situations—unlike their small town and rural white counterparts who overwhelmingly voted for Trump—they were not enthused to vote for Hillary, and they did not. As members of teachers' and other public-sector unions, they are now questioning their blind support of Democrats at the state and federal levels, when they have seen and experienced firsthand their personal financial and occupational decline.
In ongoing interviews with key union informants (teachers and education support personnel) in Michigan, Pennsylvania, Wisconsin, North Carolina, and several Northeastern states, we are finding that the major concerns are: the continuing union support of Democrats who are voting with Republicans to increase the number of corporate charters; union refusal to challenge Democrats in primaries in order to support a candidate who will advocate for their interests; the unions' inability to hold Democratic elected officials accountable for voting to defund public education which is costing them their jobs; and the privatization of public school pensions at their expense. In other words, they feel their union dues are being used to facilitate their extinction.
The Farrell Report was physically in Wisconsin when the Wisconsin Education Association Council (WEAC) president, Mary Bell, sided with Gov. Scott Walker and other Republican leaders and endorsed right-wing education initiatives in 2011, which included the breaking up of the union's largest local, the Milwaukee Public Schools (MPS), over the strong objections of its members. While Republicans and the media praised her for being a new kind of union official, Gov. Walker went backdoor with his colleagues and passed Act 10 in that same year; it eliminated collective bargaining for teacher unions. Since that time, the membership of WEAC has been reduced by nearly sixty percent.
But teacher union members and leaders are fighting back and not marching quietly to the gallows. In Chicago, Karen Lewis, President of the Chicago Teachers Union (CTU), an AFT local, led her members to take on President Obama's Race to the Top (RTTT) machine and its local surrogate, Mayor Rahm Emanuel, two months before the 2012 presidential election and backed both of them down. In 2016, the CTU threatened another strike to back Emanuel down again. The Massachusetts Teachers Association (MTA), an AFT state affiliate, led by Barbara Madeloni, has stopped the expansion of charter schools for now but the governor and the legislature, ardent proponents of the plan, are continuing to develop new schemes to achieve their objective.
In Washington State, the Washington Education Association, an NEA affiliate, organized with civic and religious leaders and rank and file citizens to beat back challenges to the reelection of three State Supreme Court Justices who signed onto the majority decision that found public funding of charter schools in violation of the state constitution. They prevailed over the expenditures of tens of millions of dollars by Bill Gates and his Cartel allies in the primary and general elections.
Victories in these and other states have saved the jobs of tens of thousands of teachers and educational support personnel and have stabilized families. But it is unclear whether the NEA and AFT have learned from previous failures. U.S. Sen. Cory Booker (D-NJ), a prominent Hillary surrogate in the 2016 presidential election, who has been supported by NEA and AFT, is positioning himself to run as the progressive Democratic alternative to President-Elect Donald Trump in 2020 (although their views on the privatization of public schools are nearly identical). The problem is that he has been primarily funded by the Cartel of education reformers since he entered politics in 1998 when it provided him an 10:1 edge in campaign contributions that enabled him to overwhelm a four-term incumbent for a seat on the Newark, New Jersey City Council after living in the city for less than two years.
The Cartel backed him to run for Mayor of Newark after one term in 2002. Although he lost, it backed him again in 2006, and he won in a landslide. In his first term as Mayor, he aggressively lobbied for vouchers and charter schools, even dispatching a City Council member, Dana Rone, who was elected on his slate, to testify before the New Jersey legislature's education committee, demanding that it cut funding for the Newark Public Schools because it was being squandered. When Republican Chris Christie was elected in 2009, Booker teamed with him to downsize the Newark Public Schools, increasing the enrollment in corporate charter schools to more than thirty percent of the city's student population.
In 2006, he also went to Connecticut to campaign for U.S. Sen. Joe Lieberman, who was defeated in the Democratic primary and then ran as an Independent on a school choice platform and won. If Democrats and educators support Booker as a progressive in 2020, they will reflect the definition of insanity, "… doing the same thing over and over again and expecting different results."
Meanwhile, the Badass Teachers caucus within NEA and a growing number of dissidents within AFT "… believe that collaboration (with Cartel representatives) is a waste of time, and that Race to the Top and other (Obama) administration initiatives … undercut collective bargaining…" They have concluded that negotiating with those whose sole intent is to destroy K-12 education can only lead to end of public education as we know it.