The Farrell Report projected in last week's column that Hillary Rodham Clinton would win the presidential election by more than 300 electoral votes and that Democrats would gain control of the U.S. Senate. On the way to defeating Donald J. Trump, however, she ran into a buzz saw of misogyny, racism, and nativism, defying nearly all the political polls and the hubris of Democrats. In perhaps the nastiest presidential campaign ever, Clinton was undone by an opponent who ran a scorched earth campaign against his Republican primary opponents and his Democratic general election rival.
At 9:30 am (EST) on Tuesday night, it became apparent that Hillary was going down after Pennsylvania, Michigan, and Wisconsin--reliable Democratic states in presidential elections for a generation--did not register in her win column. It was clear at that point that Trump's repeated labeling of Hillary as "dishonest and crooked" had gained traction. The earlier release of exit polls revealed that white men had overwhelmingly embraced those terms. Moreover, a substantial number of white women across age, education, and income also held that view, which was a strong counter to Trump's exposure as a misogynist and alleged sexual assaulter of women.
In addition, Bill Clinton's impromptu meeting with U.S. Attorney General, Loretta Lynch, while Hillary was being investigated for her email server (which she should never have set up) was ill-advised and asinine, which the Trump campaign team exploited to its fullest extent. Couple that with FBI Director, James Comey's release of a letter reopening the email investigation, that had exonerated Hillary in July, at the beginning of the October early voting period, Trump's diehard supporters had heightened motivation to vote for him, and he pulled many independent and undecided voters into his fold. Trump's coattails also dragged many Republican House and Senate members across the finish line, resulting in Republican control of all three branches of the federal government for the first time since George W. Bush assumed the presidency in 2001.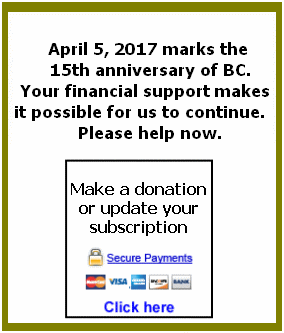 The Trump and Republican victories at the state and federal levels opened the doors for an accelerated attack on teachers, teacher unions, and K-12 public schools. The Cartel of education reformers made up of Wall Street financiers, major corporations, and conservative billionaires also fund hundreds of political action committees; 501C(4s); grassroots advocacy organizations; and individual civic, clergy, and political officials, etc. to carry out its agenda.
Thus teachers and public education are the primary targets of the new Republican majorities. At the federal level, the U.S. Senate's Education Committee chair, Sen. Lamar Alexander, is preparing to resurrect a national voucher bill that already has the support of the two African American senators, Cory Booker (D-NJ) and Tim Scott (R-SC). With a slew of House Republicans who are even more rabid about privatizing public education, there is likely to be a drumbeat of bills expanding school vouchers, traditional corporate and virtual charter schools, school savings accounts, and other legislation designed to turn public education into a profit center.
Teachers must scale up their organizing now to forestall their and public education's dismantling and/or annihilation. Unlike 2008, when President Obama sailed into office due, in large part, to the massive on-the-ground efforts of teachers, there is no promise that teachers and public education will be supported and protected by President-Elect Donald J. Trump who has already stated that he wants to blow up the existing public education system.
Despite Obama's alleged commitment to public education from 2009 to the present, his first and subsequent educational acts were to sign-off on the Cartel-developed Race to the Top (RTTT) law that resulted in mandates for merit pay for teachers, lifting caps on charter schools, teacher evaluation via students' standardized test scores, the closing of thousands of public schools, the layoffs and terminations of tens of thousands of teachers, and an escalation of testing in the Every Student Succeeds Act (ESSA). He also appointed two of the most anti-public education Secretaries of the Department Education (DOE), Arne Duncan and Dr. John King (both recommended by the Cartel), since the establishment of DOE. And Obama was supposedly a friend of teachers, teacher unions, and public education in general.
However, in this era of gloom, there are hopeful signs: the number of teachers running for state legislatures across the nation in 2016 and increased advocacy at the community level. Teachers and teacher unions are no longer banking on the fact that nearly all Americans are strong supporters of public education. Many are now recognizing that they are in a war for their own and the institution of public education's survival. Therefore, it is imperative that teachers and their unions return to the aggressive advocacy that enabled their creation, survival, and facilitated their rise to power.
A hopeful sign is the recent success of the American Federation of Teachers' (AFT's) Boston Local 66 which developed a coalition of "… Massachusetts voters who overwhelmingly rejected a major expansion of charter schools (last) Tuesday, brushing aside calls for greater choice amid concerns about the overall health of public education" notwithstanding the fact that the Cartel outspent the coalition by more than two to one and ran hundreds of TV ads that it was unable to counter. The opposition to Question 2 on last Tuesday's ballot succeeded: "With 87 percent of precincts reporting early Wednesday, the "no" side was leading 62 percent to 38 percent," a landslide blowout. Local 66 prevailed by organizing and deploying thousands of advocates throughout the state to make the case for public education.
The union was joined by charter adversaries such as Juan Cofield, president of the New England Area Council of the NAACP, who cautioned that "… charters were creating a two-tiered system, draining money from the traditional schools that serve the bulk of black and Latino students."
"As Brown v. the Board of Education taught us," he said at the "No on 2" campaign kickoff, invoking the landmark school desegregation case, "a dual school system is inherently unequal."
This is the approach that teachers must pursue going forward as they are buffeted by those who would create a new paradigm for public education at the state and federal levels. They must accept and embrace the fact that they are in for a long siege by the Cartel and its political allies. Teachers only recourse is to ORGANIZE, ORGANIZE, and ORGANIZE some more. The battle to dismantle public education, which has been systematically pursued for more than two decades, is now being placed on steroids.