It is crunch time in the 2016 election season, and women, minorities, immigrants, and citizens with disabilities remain under attack. Donald Trump has intentionally and viciously unleashed the "lesser angels" of the nation's body politic. He has systematically used misogyny, racism, and xenophobia to attract that segment of the electorate that is experiencing severe economic stress. To solidify his base of support, Trump also gave a wink and a nod to the alt right, populated by white nationalists, the Klu Klux Klan (KKK), David Duke and other apostles of racial hate and the most virulent forms of discrimination. (Trump has been endorsed by a leading KKK newspaper.) That approach awakened those prejudiced viruses in other Republican elected officials who have gone along with it since they have always traded on these issues to get elected.
Open racism, misogyny, etc. were largely employed in subtle ways from the mid-twentieth century until now with occasional viral breakouts when Republican presidential candidates viewed them as their route to victory: Richard Nixon with his "silent majority" and George Wallace with his "direct racist entreaties" in 1968; Ronald Reagan's "states' rights" (code words for black oppression) speech at the Neshoba County, Mississippi State Fair on August 3, 1980 (seven miles from Philadelphia, Mississippi where three civil rights workers—Michael Schwerner, James Chaney, and Andrew Goodman--were murdered in 1964); George H. W. Bush with his bigoted "Willie Horton" campaign commercials in 1988; vice presidential candidate Sarah Palin's, "courting of right-wing extremists" in 2008 (although the presidential nominee, Sen. John McCain, rejected such impulses); Mitt Romney's disparagement of the "47 percent who "allegedly got free stuff from Obama" in 2012; and Donald Trump's wooing of white nationalists, the KKK, and Neo-Nazis in 2016.
An overarching aspect of misogyny is the campus rape of women which has largely been tolerated at universities across the nation: University of North Carolina at Chapel Hill, Dartmouth, the University of Wisconsin-Madison, and Baylor University to name a few. Baylor is a particularly interesting case since its former Chancellor, Ken Starr, who spent more than $50 million in federal monies, as a special prosecutor, trying to indict former President Bill Clinton for an act of consensual sex, turned a blind eye to multiple gang rapes by members of Baylor's football team. He even stood by the football coach's ethical standards after both were dismissed from the university. Such an attitude is pervasive among men in power as reflected in the number of suits over sexism and discrimination against women in private- and public-sector environments. This is the context out of which Donald Trump emerged with his long and sordid history of misogyny which has been directly and/or indirectly endorsed by the majority of Republican elected leaders.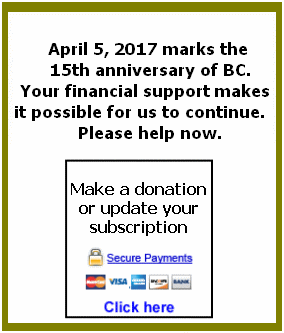 With Trump's leadership, current federal and state level elections have been consumed by attacks on women, immigrants, and others who are viewed as being outside the mainstream. However, Republican governors, legislatures, and congressional leaders had already escalated their attacks on women in the reproductive and educational arenas prior to Trump's entry into the presidential race. Teachers have been, and continue to be, consistent targets for abuse as these political entities passed and expanded laws to privatize public education. Trump's running mate, Gov. Mike Pence, led a full-scale assault on public education in Indiana, causing his approval rating to drop so low that he was grateful for the vice presidential lifeline from Trump which prevented him from certain defeat in a reelection bid.
The overarching opinion of Republicans in power is that women were becoming too independent and gaining too much power. The dismantling of teacher unions is a primary goal.
This objective has been fueled by the fact that the executive leadership of the nation's largest teachers' unions, the National Education Association (NEA) and the American Federation of Teachers (AFT) is female: NEA, Lily Eskelen Garcia (President); Becky Pringle (Vice President), and Princess R. Moss (Secretary-Treasurer) and AFT, Randi Weingarten (President); Mary Cathryn Ricker (Vice President); and Loretta Johnson (Secretary-Treasurer). These women have been stalwart supporters of public education, and the Cartel of private education reformers has employed malicious personal and misogynistic strategies to blunt their collective efforts—refusing to deal with them as equals. Trump has seized on this misogyny and expanded it into other areas in a variety of ways.
First, Trump has deployed three rabid misogynists to carry his message: Newt Gingrich, Rudy Giuliani, and himself. Between the three of them, they have been married nine times and have mistreated and physically and/or mentally abused each of their wives. Newt Gingrich initiated a divorce discussion with his first wife while she was lying in a hospital bed recovering from uterine cancer and had earlier demanded that she agree to an open marriage. He also had an adulterous affair with his third wife, his congressional staffer, while he was married to his second wife.
Gingrich has attacked females, most recently Fox News' Megyn Kelly on air, for simply repeating that Trump is a sexual predator as he stated in his own words. Rudy Giuliani has fabricated and spread rumors that Hillary Clinton is suffering from a serious disease and is near death in addition to uttering a host of misogynistic statements: "too stupid to be president," "lied about her response to 9/11," "stupid for standing by her husband during their marital crisis," etc. He and Gingrich dutifully vouched for Trump whenever he debased women, often blaming the women themselves for Trump's misogynistic statements. And Trump always publicly applauded and reinforced their defense of him even when the objective facts affirmed that they made untrue statements.
Second, Trump's elected Republican endorsers have felt comfortable in parroting his animus against women. Incumbent North Carolina U.S. Sen. Richard Burr, who is running against Democratic State Senator, Deborah Ross, in a campaign speech last week, stated that "…nothing made me feel better than seeing a magazine about rifles … with a picture of Hillary Clinton on the front of it. I was a little bit shocked at that -- it didn't have a bullseye on it," generating laughter from the crowd in Mooresville, North Carolina. "But on the bottom right (of the magazine), it had everybody for federal office in this particular state that they should vote for. So let me assure you, there's an army of support out there right now for our candidates."
Similar verbal assaults on women have been repeated by Republican U.S. Senate candidates against their Democratic female opponents: Pat Toomey against Katie McGinty in Pennsylvania; Joe Heck against Catherine Cortez Matos in Nevada; and incumbent Sen. Mark Kirk's anti-immigrant remarks against Tammy Duckworth (of Asian background) in Illinois. These criticisms are enabled by the chauvinistic statements of Donald Trump and their embrace by his supporters whom other Republicans feel compelled to give more "red misogynistic meat" in order to secure their votes.
Third, the continuing vilification of public school teachers and people and students with disabilities are staples of Trump's campaign which is being echoed at the state level. He promotes charter schools that engage in blatant abelism against low-income students in terms of admission coupled with sharp decreases in funding to provide the necessary services to properly educate them, and Trump backs severe cuts in overall financing for public education. The economic and workplace battering of teachers has been enhanced by his promise to blow up the system of public education and replace it with corporate charter and voucher schools.
Teachers, the overwhelming numbers of whom are women and who also make up fifty-three percent of the electorate, will be key in flipping the U.S. Senate from a Republican to a Democratic majority on Tuesday, November 8th. Early voting indicates that they are powering the Democratic edge in Illinois, Pennsylvania, North Carolina, Nevada, New Hampshire, Florida, Arizona, Indiana, Wisconsin, and Missouri. Democrats only need four of these ten Republican-held and/or open seats to take control of the U.S. Senate. An average of all polls, coupled with the early voting results, strongly suggests that Hillary Rodham Clinton will be elected the 45th and first female President of the United States. Teachers will be central to this outcome, but only if they vote in unprecedented numbers on Tuesday for Hillary and themselves.
The Farrell Report calls it for Hillary with 300 or more electoral votes, and for Democratic control of the U.S. Senate. Go vote!