New Jersey and National Political Update: In response to Phil Murphy's leap to first place over Sen. Steve Sweeney in the race to secure the 2017 New Jersey Democratic gubernatorial nomination (in the aftermath of Jersey City Mayor Steve Fulop's withdrawal and his endorsement of Murphy), South Jersey political boss, George Norcross, Sweeney's political daddy, has countered with an alternative proposal. The escalation of corporate charters in New Jersey will be at stake in this election and is the reason Norcross is so publicly involved.
Believing that Sweeney may be a lost cause, Norcross has unilaterally, without consultation, offered Bergen County Executive James Tedesco as a compromise candidate (although Tedesco has not expressed interest in running) as a strategy to block Murphy's path to the nomination. (Murphy has publicly and privately espoused his support for public education.) Democratic elected officials and operatives throughout the state are annoyed by Norcross's arrogant presumption that he is New Jersey's Democratic Party.
Sweeney has also dug himself into a deeper hole in his deal with Christie to replenish the Transportation Trust Fund with a gas tax. Assemblyman John Wisniewski, who plans to announce his own run for the gubernatorial nomination next month, has announced his firm opposition to the agreement. He said that it trades "… a transportation crisis for a fiscal crisis by stripping the state of $12 billion dollars over the next decade with most of those lost revenues going to New Jersey's wealthiest residents. The proposal adds insult to injury by setting the stage for another gas tax hike in eight years" and hurts working families.
In the meantime, Murphy has proposed that New Jersey disinvest in its hedge fund-heavy portfolio which has been a loss leader, hemorrhaging in value, for public pensions, down $6.1 billion from 2015. He has proposed a public bank to save and stabilize teacher and public worker pensions for the future.
Billionaires Paul Allen and Steve Ballmer, Microsoft founders; Alice Walton of the Walmart fortune; Doris Fisher, a philanthropist; Jeff Bezos, founder of Amazon; and several other Cartel members are pouring more than a billion dollars into the 2016 presidential, U.S. House and Senate, state legislative, and school board elections to place corporate charter schools on a glide path. They aim to gain ground irrespective of who wins the White House.
The Corporate education reform Cartel is pulling out all stops to institutionalize corporate charter schools as the so-called public alternative to traditional public schools that they have deemed ineffective, claiming that they are failing as a result of "… bad teachers, teachers unions, and government bureaucracy; and that the private sector, using public resources, could run better (public) schools." The Cartel has largely abandoned school vouchers as a significant element of its school choice initiative as the new focus on corporate bricks and mortar and virtual charter schools is taking precedence over previous choice objectives.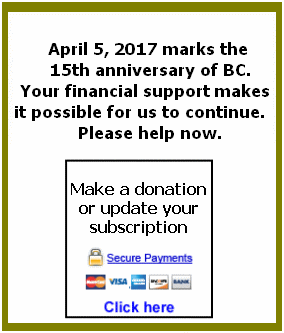 A primary reason for the shift is "money!" Virtual and regular corporate charter schools yield higher per capita student funding than other school privatization schemes. As the Cartel has dramatically increased the number of charter schools from coast to coast, principally in the nation's largest cities, millions of dollars have flowed into business coffers via contracts for back office services (e.g., payroll, curriculum, personnel hiring, food services, etc.), facility rentals, and general management services. In many charter schools, which are non-profits (which the states requires them to be), up to 90 percent of the public (and often private) funding they receive, is simply passed through to for-profit companies.
In other words, the non-profit charters serve as fronts for corporations. Furthermore, they do so with limited regulatory oversight that the Cartel's lobbyists have been successful in maintaining in nearly every state, whether it is headed by a Democratic or Republican governor or controlled by Democratic or Republican legislatures. Exercising its ability to rain massive contributions on elected officials and numerous multi-racial and multi-cultural, grassroots advocacy organizations and individuals as well as professionals and civil rights organizations, the Cartel has enforced its private education reform will.
An exemplar of its success is the expert deployment of United Negro College Fund (UNCF) president, Dr. Michael Lomax, to operate as a point man on corporate charter schools (as noted last week). Serving on the board of the John and Laura Arnold Foundation, a key Cartel foundation member, Dr. Lomax has been far more effective in establishing corporate charter schools in communities of color than he has been in stabilizing UNCF member institutions. Three have gone defunct on his watch, and several are on a watch list by their accrediting organizations.
Meanwhile, California, which has more charter schools and charter school students than any state in the nation, and led by Democratic progressive Gov. Jerry Brown, has become allied with the Cartel. On September 30th, he "… vetoed legislation passed by (Democratic) legislators who were seeking to bring some accountability to the state's scandal-ridden charter-school sector" where "more than 20 percent of all California charters have enrollment policies that violate state and federal law."
Gov. Brown, who opened two charter schools in Oakland, California between 1999 and 2007 while he served as mayor, concluded that the bill's regulations were too intrusive in mandating prohibitions against board members and their relatives profiting from their schools and insisting that charter schools follow existing open meeting and open records laws that govern other public sector entities.
In this instance, Brown, who had ardently supported progressive policies during his four terms as California governor, has sided with the private education reformers. To date, he has not taken a public position on the Cartel's minister of education, Eli Broad's, proposal to convert 50 percent of Los Angeles's public schools into corporate charters by 2023. As reiterated many times, supporters of the charter school takeover are bipartisan and multi-ethnic.
Utilizing the Cartel-funded American Legislative Exchange Council (ALEC), lobbyists and private education reform bill drafters, pro-corporate charter legislation is sweeping the nation. Democratic governors who have supported public education in the past are now fearful of standing up to the Cartel's massive financial power and often allow the bills and policies it supports to become law without their signature in an effort to maintain some semblance of a relationship with public education stakeholders.
Gov. Jay Inslee (D) of Washington State has kept a low profile on Bill Gates's attempts to unseat his fellow Democrat, State Supreme Court Chief Justice, Barbara Madsen, who wrote the 2015 charter school decision, "declaring the privately run, publicly funded schools unconstitutional." Gates has pursued this goal to establish corporate charter schools since 1995 and has been rebuffed by referendum or by the courts each time. He and his Cartel partners have spent more than $100 million dollars to no avail. In what Gates hopes to be his final assault on the public education fortress, he is running his handpicked candidate, Kittitas County Prosecutor Greg Zempel, to unseat Chief Justice Madsen once and for all. Inslee, who is also running for reelection has been silent on this election.
As pointed out in earlier columns, teachers, teacher unions, and other public sector workers are being forced into privatization and being mugged for their pensions and health benefits. States at greatest risks in 2016 are: North Carolina, Indiana, Missouri, Vermont, New Hampshire, West Virginia, and New Jersey in 2017. All are corporate charter and pension/benefits targets. A Trump victory at the presidential level will most assuredly push teachers and public-sector workers to the brink of a public education abyss.