North Carolina Governor Pat McCrory held a press conference and removed any doubt that he cares little to nothing about black people. He disrespected and dismissed us openly, and he needs to go.
At his press briefing on Friday afternoon, Gov. McCrory addressed the issues affecting his state that are most on the minds of North Carolinians and everyone else, which apparently include flooding in the northeastern part of the state and a statewide fuel shortage. Because it's not as if a black man was just killed by police and people are angry and demanding to the see the police video of the killing.
"This has been quite a week for the state of North Carolina in several areas in our state. First of all, we've had major flooding in the eastern part of the state. It has received absolutely no national attention, partly because of the issues in Charlotte," McCrory said. "We've also had a gas shortage due to the pipeline break which has basically been returned to normal service, and of course we also have the ongoing protest situation in the great city of Charlotte."
Gov. McCrory thanked the Greensboro Swiftwater Rescue Team for their efforts in the flood. Then, finally getting to the matter at hand, however tangentially, the governor thanked the Charlotte-Mecklenberg Police Department, the National Guard, the Highway Patrol and community leaders for doing a great job during the state of emergency in Charlotte.
Then came the governor's version of the "outside agitators coming to our town to stir up the Negroes" spiel that we've come to expect from any backwater Southern official opposed to civil rights and black folks in general.
There are some things that still concern me," McCroy continued. "First of all, as I think the Chief of Police stated, there are some groups that are coming into our state that are here to cause anarchy, and do not respect our law, respect our property or to respect our citizens. And I'll say it again as I said the other day: This state, this Governor and the city of Charlotte will not tolerate the destruction of property, the harming of individuals, and especially attacks toward the men and women of law enforcement, and the men and women of our national guard, and also the men and women of first responders," he added.
"And I say that very strongly that those individuals who are coming into our state and some who live in our state who want to cause harm to our basic society norms and our democratic process. We will not accept it, and we will not tolerate it."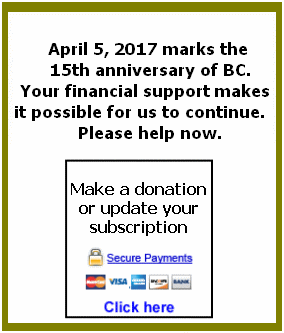 Meanwhile, Gov. McCrory failed to mention that a black man named Keith Scott was fatally shot by the police, and that the man's wife caught it on her cellphone camera. And he did not extend any condolences to that family for their tragic loss or even address the pain and frustration being felt by the African-American community.
However, he did note that it will cost North Carolina $287,000 to bring in the National Guard and Highway Patrol, and he mentioned a new state law taking effect on October 1, which would prevent police video footage from being released. "You've got to be extremely careful about how and when to release information, because… I hope you don't take this in the wrong vein, but I watched a football game last week on TV and saw four different replays, and each showed something different. Camera angles and everything mean a lot," he said. "I want to respect the police officers who are going through I'm sure a very difficult process at this time."
And the governor could not understand why the spotlight is now on Charlotte. "For whatever reason, there is a lot of attention on Charlotte only, when in fact the issue we are dealing with is a national issue. In fact, we have these national issues that are occurring weekly regarding violence in our country," he added, making no mention of the problem of police brutality and use of excessive force in communities of color. "I'm not going to bring politics into this issue whatsoever," McCrory insisted.
An expert at obfuscation, this is the same governor who recently planted fake questions at a press conference, using his staff posing as reporters in order to avoid answering questions on HB2. HB2, the anti-LGBT bathroom law, prevents local governments from passing ordinances banning discrimination against LGBT people and forbids transgender people from using bathrooms based on their gender identity. The law has cost North Carolina an estimated $395 million in lost revenue due to a corporate boycott of North Carolina, with a potential annual loss of $5 billion. And that's a lot of Tubmans.
In addition, McCrory and his fellow white nationalists in the state legislature tried their best to block the black vote with a voter ID law and other voting restrictions that were struck down by a federal appeals court — and ultimately by the U.S. Supreme Court. "The new provisions target African Americans, with almost surgical precision," the appeals court said.
So, we should not be surprised that Pat McCrory shows nothing but utter disrespect for black people in his state and cannot even bring himself to acknowledge the death of a black man by police or say his name, speaking instead of floods and fuel shortages. If it is any consolation, the governor is in political trouble of his own making, as he is trailing his Democratic opponent in the latest polls.