Political Update: Jersey City Mayor Steve Fulop announced yesterday that he would no longer pursue the 2017 New Jersey Democratic gubernatorial nomination and will instead throw his support behind now frontrunner, Phil Murphy, former Obama Administration Ambassador to Germany and NAACP National Board Member. This will have a devastating impact on State Senator Steve Sweeney, who had already fallen to third place behind Fulop and Murphy in the battle for the nomination (as noted in last week's column). Sweeney is now scurrying to pick up backing from other Democratic politicians (whom Murphy has been acquiring in bunches) and to mend fences with the New Jersey Education Association (NJEA) that he double-crossed on a teacher and public-sector pension agreement.
Sweeney's puppeteer, South Jersey political boss, George Norcross, is in a quandary as he is coming to realize that Sweeney may be a lost cause in that key Democrats across the state have been standing on the sidelines as a silent protest against Norcross's control of Sweeney. Now that Fulop, who at 39 years of age is young enough to bide his time for a future run for governor or the U.S. Senate, has abandoned the race, these politicians are likely to flock to Murphy along with the 200,000 members of NJEA who are already feeling the painful financial effects of Sweeney's earlier pension and benefits' betrayal as their contributions are going up on a yearly basis, frequently outstripping their pitiful salary increases.
In addition to the upcoming presidential election, the 2016 fight for public education will be largely fought in the battleground states where the Cartel for the corporate education reform of public education has been making significant inroads in the battleground states during the past decade: Indiana, Pennsylvania, Ohio, Michigan, Colorado, Wisconsin, Indiana, North Carolina, Missouri, Florida, and New Hampshire. Other states traditionally headed by Democrats have legislatures controlled by Republicans or have splits between the Assembly and Senate.
The election of either Clinton or Trump will only determine whether the presidential administration will provide federal legislative and financial support for the further dismantling of public education as did Obama during his eight-year term via Race to the Top which opened the floodgates for corporate and virtual charter schools, teacher evaluation using student test scores, the closing of public schools, etc. in the states.
In the battleground states, Ohio, Michigan, and Wisconsin are the epicenters of public-and corporate-funded private school choice. Although all three have voted for Democratic presidential candidates in the past, in recent elections, the legislatures and governors have been mostly Republican. Moreover, charter schools can be legally authorized by city councils, community colleges, universities, and county executives in these states.
In Michigan, each authorizing body receives a "3 percent share of the dollars that go to the charter schools" before local charter management organizations get their cut, and the authorizer is the only entity— "not the governor, not the state commissioner or board of education" —that can shut them down for low performance which they have no incentive to do because of the pass-through dollars they receive and because most authorizers are located so far from Detroit, which has more charter schools than any other city in America except New Orleans, that they have limited opportunity to monitor the schools they have approved to open.
Republican and Democratic governors in the swing states of Pennsylvania, Colorado, Indiana, North Carolina, Missouri, Florida, Virginia, New Hampshire, and Iowa have fast-tracked corporate charter schools and/or school vouchers. These Cartel-backed education policies have significantly damaged educational opportunities for low-income students and students of color as public dollars have been shifted to charter and voucher schools in Philadelphia and Pittsburgh, PA; Denver, CO; Indianapolis, IN; Wake, Charlotte-Mecklenburg, and Guilford Counties in NC; St. Louis and Kansas City, MO; Miami-Dade and Hillsborough Counties in FL; Richmond and Norfolk, VA; Salem and Nashua, NH; and Dubuque and Storm Lake, IA. With the recent ascent of Republican officeholders at the local, state, and national levels, Iowa is a fresh target for the expansion of private-sector education reform. The Cartel has also allied with majority and minority clergy, grassroots organizers, elected officials of both parties, and higher education leaders—all of whom they have given substantial money--to advance its agenda on publicly-funded, private school choice, especially corporate charter schools.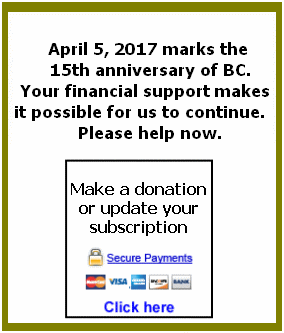 In its latest show of force, the Cartel had 160 of its African American grantees write a letter to the National NAACP demanding that it rescind its moratorium on the opening of new charter schools in any state in the nation. It has an interesting collection of signatories.
Dr. Michael Lomax, chief executive officer of the United Negro College Fund (UNCF), was given a $25 million contribution by the Koch Bros. in 2014 for UNCF students, with the proviso that the Koch Bros. would appoint two members of the five person committee that selects the recipients and that the Koch Bros. would also select the students' majors. In that same year, Dr. Lomax was required to sit on a panel moderated by Dr. Charles Murray (co-author of the infamous, Bell Curve that concluded that African American and Hispanic students were so genetically inferior that even voucher schools could not save them) at the bi-annual retreat held by the Koch Bros. in Dana Point, California.
Dr. Howard Fuller, founder of BAEO (Black Alliance for Educational Options) in 1999 with funding from the Koch, Bradley, Walton, and other conservative Foundation and his wife, Dr. Deborah McGriff, former public school district superintendents likewise endorsed the letter. Fuller (in Milwaukee) and McGriff (in Detroit) were recruited by the Cartel upon leaving their posts and have become millionaires promoting voucher and charter schools throughout the nation. Similarly, numerous current owners of charter schools, who have been funded by the federal government and the Cartel, signed on. And the Cartel-subsidized Democrats for Education Reform (DFER), a front organization, have doubled-down in attacking the NAACP proposal for a charter school freeze.
Elsewhere, teachers are under siege in Chicago where they overwhelmingly voted to strike during existing contract talks, possibly as early as next month. They have been in an all or nothing fight with the Chicago mayor, who appoints the school board, and the Republican governor, who wants to wipe out public education. Chicago Teachers Union (CTU) president, Karen Lewis, has waged a continuous war for her members since 2012 when she forced President Obama to direct Mayor Rahm Emanuel to settle the teachers' strike less than two months before his presidential reelection. (Obama needed teachers as ground troops to drop literature and to get out the vote.) She has been a warrior for public schools.
Philadelphia's school system has been under a parallel, intense attack through two school superintendents: the late former superintendent, Dr. Arlene Ackerman, and the current superintendent, Dr. Robert Hite, both trained by Eli Broad, the Cartel's minister of education. Collectively, they have decimated Philadelphia's public schools, establishing dozens of charter schools, laying off thousands of teachers, and slashing teacher salaries. Broad has sent his disciples into more than 200 large and small school districts to turn them into profit centers for his Cartel friends and allies in blue and red states—from Washington to New Jersey to Florida.
Teachers' backs are against the wall as they battle to forestall this privatization onslaught. The November elections at the state and national levels will determine whether the profession of public school teachers will survive.