The fight for the soul of public education is escalating, and is central to the 2016 presidential election where Donald Trump has doubled down on the Cartel for education reform's school choice agenda for public school vouchers and corporate and virtual charters, while Hillary Clinton is the standard bearer for public education. It is ironic that Trump announced his plan at an inner city charter school in Cleveland, Ohio last Thursday, a state which has one of the worst charter school accountability records in the country and where low-income children and children of color have been exploited for substantial corporate profits.
In the current governor's race in North Carolina and the upcoming 2017 gubernatorial election in New Jersey, there is a battle royal brewing between state-level Cartel representatives and public school teachers and their supporters. In conjunction with the presidential election, these proposed school privatization initiatives threaten the very foundation of public education.
The North Carolina initiative is backed by Art Pope, a member of the Koch Bros. million dollar roundtable (a group of conservative billionaires who annually contribute a million dollars each to fund politicians and organizations to promote privatization remedies for the public sector). Moreover, Pope single-handedly made enough political contributions to flip North Carolina's Assembly and Senate to Republican control and elect a Republican governor in 2012, the first time the Republicans headed all three branched of government in more than a century. To oversee his victory, Pope assigned himself the job as the new governor's budget director at a salary of one dollar per year.
Having previously served four terms in the North Carolina Assembly, he has a comprehensive understanding of the formal and informal processes of legislative procedures, serving on the Appropriations, Finance, Ways and Means, Judiciary, and Education and Revenue Laws Study Committees—"following the money." Using the budget position and his legislative experience, Pope was able to hit the ground running. He quickly masterminded legislation that cut taxes by billions of dollars, developed a Voter ID bill, created school vouchers for regular and special needs students, expanded corporate and virtual charters, abolished teacher tenure, eliminated thousands of teacher aides, reduced funding for public education, spearheaded the passage of a budget that upended teacher compensation by reducing raises for veteran teachers while increasing entry level salaries. The latter statute, in particular, was designed to drive veteran teachers from the profession. In the past three years, North Carolina has witnessed one of the nation's largest number of teacher retirements.
As a result, North Carolina has been in an economic and educational tailspin causing teachers and rank and file citizens to actively protest these changes. As noted in previous columns, Rev. Dr. William Barber, president of the North Carolina State NAACP, created a Moral Monday movement comprised of rallies, marches on the State legislature, and national advocacy. His suit against Voter ID legislation ultimately led to it being overturned by the Fourth Circuit Federal Court of Appeals with a decision that explicitly pointed out the intentional discriminatory intent of the law (authored by a diverse group of three judges, one Caucasian female, one African American male, and one Caucasian male).
Teachers have been disproportionately victimized by Republican legislators as they seek to privatize public education. But they are fighting back via consistent advocacy in the print and broadcast media and in the halls of the state Capitol. With their supporters, teachers understand that their survival is dependent on actions that they take and not the good will of elected officials no matter how much they promise. Thus, teachers have made the defeat of incumbent Gov. Pat McCrory their number one priority. They recognize that his opponent, Attorney General Roy Cooper, a long-term supporter of public education, will have veto power over bills detrimental to public education even if a Democratic majority is not elected. Current polls strongly suggest that teachers and public education stakeholders will prevail.
In New Jersey, the future of public education is riding on the 2017 gubernatorial and legislative elections. Although Democrats have controlled both houses of the legislature for more than a decade, Gov. Chris Christie, with the help of the Cartel, has been able to push school privatization forward throughout both of his terms. In a unique alliance, billionaire Cartel member, David Tepper, founder of Better Education for Kids (B4K), and South Jersey political boss, George Norcross, who is creating his own corporate charter school empire in Camden, have worked in tandem with Christie to push their education reform program forward. The Cartel is also funding numerous Democratic legislators to carry out its will.
The actual control of their votes is left to its New Jersey surrogates: George Norcross who is the ventriloquist behind Senate President Steve Sweeney and who controls nearly all the South Jersey's Assemblypersons and Senators; Don Katz, who has manipulated the Montclair School Board and has made millions of dollars in profits for himself and his corporate friends; Joe DiVincenzo, Essex County Executive, who holds sway over most of the Essex County legislative delegation; and Mayor Steve Fulop, who handpicked the current superintendent of the Jersey City Public Schools and who heavily influences the Hudson County state elected officials—all Democrats who have advanced the privatization of public schools in their jurisdictions.
DiVincenzo has kept a low profile of late after his endorsement of Christie's in 2013 failed to deliver Essex County; he was again unsuccessful in 2014 when he declared that Ras Baraka "… would be elected mayor of Newark over his dead body." This time around, DiVincenzo is so far laying low in backing a candidate in the 2017governor's race because his political credibility has taken a sever hit. In addition, he is being investigated for using the Essex County Community College print shop to duplicate political campaign materials which is a violation of state law but a perk DiVincenzo has long enjoyed.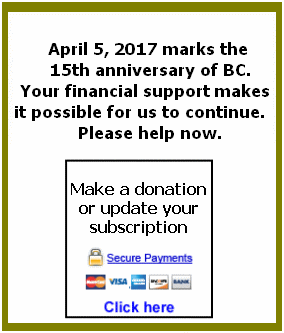 There remain only four viable contenders for the governorship: three ardent proponents of private school choice—Mayor Steve Fulop and Sens. Steve Sweeney and Raymond Lesniak (the least likely). Ambassador Phil Murphy, the only announced candidate and a vocal supporter of public education, is steadily gaining traction across the state among teachers and the public at large. He has assembled a solid core of active Democratic leaders (Newark-area Sen. Richard Codey, Newark City Councilwoman Gayle Chaneyfield Jenkins, and former Newark Mayor Sharpe James). Newark Sen. Ron Rice is leaning toward Murphy but waiting to make a final decision, as are several other Democratic officials across the state.
But one of the strongest moves has been taken by the officers of the New Jersey Education Association (NJEA) who sent a letter to its 200,000 members, stating that "We must send a clear message to Trenton: we only support elected leaders who share our values and stand with us on our top priorities," wrote NJEA President Wendell Steinhauer, Vice President Marie Blistan and Secretary-Treasurer Sean M. Spiller. It was aimed at Sen. Sweeney who had recently betrayed the organization by breaking his promise to sponsor a constitutional amendment to fully fund teacher pensions. He then sent letters to the New Jersey Attorney General and the U.S. Attorney for New Jersey alleging that NJEA's refusal to give him and some other Democrats political contributions due to this double-cross was an illegal act of pay-to-play. The NJEA had backed Sweeney throughout his career, and he felt he owned the group.
Now Sweeney is in a tizzy because he had already informed numerous Democratic leaders across the state that he had NJEA's support for his gubernatorial bid as way to get them on board early. Without the association's help, he will go into the race as a weakened contestant. To counter this rejection, he has had one of NJEA's staff members, with whom he has worked in the past, try to make the peace. However, s/he has been ineffective so far. Sweeney's ventriloquist, George Norcross, is also reaching out to NJEA's leadership.
This situation provides an opening for the other aspirants for the governorship as Sweeney is no longer viewed as the frontrunner. At present, of the big six Democratic counties, Essex, Passaic, Union, Camden, Bergen and Hudson, only Camden (Sweeney) and Hudson (Fulop) are not fully in play. And Murphy has made inroads with campaign offices in all six. But despite his past aggressive support of public school privatization, Fulop has recently embraced NJEA's agenda in an effort to take advantage of Sweeney's fallout with the union.
The final outcome as to which candidate NJEA will support in the Democratic gubernatorial primary is far from certain at this point, but Sweeney has lost his political edge. Elsewhere, the Clinton-Trump presidential election will determine whether there will be a national school choice policy emanating from the White House in 2017.