New Jersey and National Updates: Shavar Jeffries, who was backed by the Cartel for corporate education reform and was defeated by Ras Baraka in the 2014 Newark mayoral race (although he outspent Baraka 10:1) now heads the Democrats for Education Reform (DFER) that is also funded by the Cartel. Jeffries was preparing to challenge Baraka again in 2018, but the Cartel has begun to warm toward Baraka since he supported their joint corporate charter and public education slate in the June 2016 Newark School Board election. The Cartel now feels that Baraka will no longer be a hindrance to their goal of making Newark a majority corporate charter district by 2018.
Last spring, Trenton Education Association (TEA) members, community leaders, and rank-and-file citizens vigorously opposed the two Broad public school privatization-oriented finalists selected by the Trenton School Board (TSB) for the superintendent's position, forcing Mayor Eric Jackson (who appoints them) to cancel the search at the last minute. This time around, the Mayor and the TSB moved the opening meeting for the superintendent's search to a new location, the Bloustein Center for Public Policy on the Rutgers campus in East Brunswick, New Jersey. They believed it would be difficult for the public to attend the meeting on short notice and posted it a day before it was to be held on a workday from 10:00 am to 3:00 pm, July 29, 2016. TSB members were shocked when Twanda Taylor, vice president of the TEA, showed up to document their shenanigans, exposing the slick scheme to Trenton's public education stakeholders via a detailed Facebook posting.
Bill Gates and his Cartel buddies have poured more than a million dollars, and counting, into the Washington State Supreme Court race to defeat the incumbent Chief Justice, Barbara Madsen, who wrote the 2015 charter school decision, "declaring the privately run, publicly funded schools unconstitutional." This is the third time that the Cartel has tried to bring corporate charter schools into the state.
As noted above, the Cartel's tentacles are long and deep and crisscross the nation. The weekly updates are an effort to provide insights into the complexity and breadth of its continuing attempts to replace public education with private-sector alternatives. This week, the focus is on New Jersey and the state of North Carolina that have been under intense Cartel legislative and legal assaults leading up to the November 2016 state and national elections.
New Jersey's Montclair School Board's (MSB) "pro-public school privatization four" (Laura Hertzog, Rev. Jevon Caldwell-Gross, Atty. Joe Kavesh, and Franklin Turner) have joined their other three colleagues in opposing the newly proposed Montclair Charter School (previously named the Fulbright Academy). However, they are quietly supporting it at the behest of local entrepreneur, and Cartel member, Don Katz, but they have been boxed in by the Board minority, led by President Jessica de Koninck, interim Superintendent Ronald Bolandi, and the broader Montclair community. Education Commissioner David Hespe's resignation could result in a final decision on the charter school being delayed or Gov. Christie forcing approval through Hespe's replacement, Kimberley Harrington, a Christie lackey. Thus the charter opponents need to remain on red alert!
Pursuant to OPRA (Open Public Records Act) request by Montclair community activist, David Herron, it appears that the New Jersey Department of Education (NJDOE) does not have a formal process for approving charter school applications. Herron requested the following in his OPRA filing, "… any and all feedback concerning…" the Fulbright Charter School Application (Phase I), including all emails to and from NJDOE and the following individuals:
In addition, the charter school applicant changed the name of the school (from Fulbright Academy to Montclair Charter School) after the submission had been approved in Phase I. The NJDOE responded to Herron that "the department did not make or maintain records responsive" to the aforementioned demands." Therefore, it is apparent that the state does not have a procedure by which the public can determine the fairness and impartiality of its annual award of hundreds of millions of dollars to largely unaccountable traditional and corporate charter schools.
The pushback against the Montclair Charter School has been a collective one, including the interim superintendent, Dr. Ronald E. Bolandi; the Montclair Education Association; Montclair Cares About Schools; Rose Cali, local philanthropist; Clair Kennedy Wilkins, who organized against it on Facebook; the Montclair Residents Opposed to the Fulbright Charter School parent group; the Glen Ridge School Board; Mayor Jackson (under pressure) and numerous other area residents. Yet the state and local Cartel stand-ins, led by Don Katz, a Montclair businessman, continue to push forward.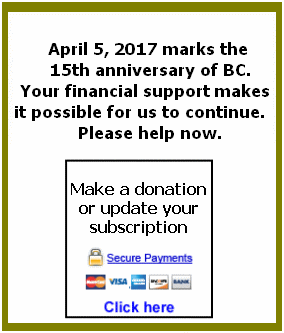 Despite the Cartel's tremendous fiscal resources and its connections to Gov. Christie and a pro-public school privatization, bipartisan coalition of Democratic and Republican legislators, Montclair citizens and groups will likely prevail because they have the numbers and possible legal challenges at their disposal. The NJDOE looks to be lawfully vulnerable if it decides to give final approval to the Montclair Charter School. Now that it has been exposed that it is granting charter authorization based on personal whims and political connections, the public has a stronger basis on which to carry the day.
Meanwhile, the race for New Jersey governor is heating up. Senate President Steve Sweeney is in a knife fight with the New Jersey Education Association (NJEA) and the Fraternal Order of Police (FOP), having called for the U.S. Attorney from New Jersey and the New Jersey Attorney General to investigate them for "pay to play" for withholding campaign contributions to Democratic legislators "until a pension amendment was ensured for November's ballot." Sweeney's strategy is to put the unions on the defensive since his New Jersey Cartel backers have directed him to forgo any effort to make the teachers' pension fund whole.
However, he offered an olive branch to union members in a Labor Day op-ed in the Star-Ledger where he praised the rise and contributions of unions in New Jersey, but Sweeney also tried to explain away his refusal to put teacher pension funding up for a November referendum by stating … "we need to put a constitutional amendment on the ballot to guarantee those pension payments when we feel we can pass it." (He had the power and the votes to do so.) What this means is NEVER! He has begun taking significant political contributions from David Tepper, a major Cartel donor and creator of the public school privatization group, Better Education for Kids, and former supporter of Steve Fulop whom he feels has double-crossed him.
Sweeney is hiding behind the impasse over New Jersey's transportation funding as an excuse to delay action on the pension referendum he had committed to sponsor (although the two are not related). He hopes to sweet talk the unions into releasing contributions for the 2017 elections with another promise to sponsor and sign the pension referendum after he is elected governor, when he will "Ratf**k" them again.
In addition, Sweeney recently toured a pre-K school with his allies in the Trenton Public Schools; he has had a long-term relationship with the school board president, Jason Redd and Trenton Mayor Eric Jackson. Sweeney is taking a page from Christie's 2009 political playbook when he conned the unions and received forty percent of the teachers' vote, only to launch an attack on them and other public-sector unions immediately after taking the oath of office in 2010; the assaults have escalated and continue to this day. Teachers are faced with an easy choice among the announced and unannounced 2017 Democratic gubernatorial candidates:
Sen. Raymond Lesniak, who has used his position to craft a bill for school vouchers, is an avid supporter of corporate charter schools and has used the Elizabeth School Board and Kean University as patronage operations for his law firm and friends;

Jersey City Mayor Steve Fulop, who has doubled the number of corporate charters since taking office and delayed the settlement of the Jersey City teachers' contract until the union president, Ron Greco, forced his hand;

Senate President Steve Sweeney, who passed legislation mandating that teachers be evaluated by students' standardized test scores and increased their contributions for health and pension benefits while limiting their salary increases; and

Phil Murphy, Ambassador to Germany under President Obama, member of the NAACP's National Board, and the only announced candidate. He is the lone contender who has given full-throated support to public education and has no record of backing public school privatization even while he worked on Wall Street.
The other unannounced candidates have little chance of winning. Murphy appears to be the only sane choice for public education stakeholders as the others have already revealed their inclinations to privatize public schools.
But the most interesting battle for the Democratic gubernatorial nomination is taking place in Essex Count where Newark Mayor Ras Baraka is trying to lock down support for Steve Fulop, who gave him nearly a million dollars in direct contributions in his 2014 mayoral election. The problem is that Baraka will have difficulty in paying off his political debt. Former Newark mayor, Sharpe James, is backing Murphy and has introduced him around to seniors who still adore him. Sen. Richard Codey, a political power player in Essex County, is likewise supporting Murphy. Essex County Democratic Chair, LeRoy Jones, is hanging back so far, waiting for the dust to settle before choosing a candidate.
Last week, Baraka sent his chief of staff to strong arm Newark's leading African American clergy members into aiding Fulop, and the ministers left the meeting feeling insulted without giving a commitment. Baraka influence is not as extensive as he believes it to be. It will decline even further after Essex County citizens become aware that Baraka is behind a candidate who is committed to the corporate destruction of public education as we know it. Moreover, Newark and Essex County teachers and support staff have been substantially victimized by corporate education reforms.
Elsewhere, North Carolina's strict Voter ID law has been unanimously overturned by the Fourth District Federal Appeals Court because it was found to be surgically designed to impede the voting rights of low-income citizens, especially African American voters, who make up approximately thirty percent of the state's electorate, and college students.
The Court concluded that "North Carolina's omnibus bill selectively chose voter-ID requirements, reduced the number of early-voting days and changed registration procedures in ways meant to harm blacks, who overwhelmingly vote for the Democratic Party." (Kansas, Texas, and Wisconsin also had portions of their Voter ID bills struck down.) Yet twenty-three of the one hundred county election boards have reduced early voter hours and nine have eliminated Sunday voting altogether in an effort to save Republican incumbents.
All four states have indicated that they will appeal the decisions, but given the close proximity of the 2016 presidential election and the four-to-four split on the U.S. Supreme Court, it is unlikely that the Court will accept the appeals. With this eleventh hour change in voting procedures, North Carolina will likely go to Hillary Clinton in the November presidential election, and incumbent Gov. Pat McCrory's chances of being retained in office have been dealt a major blow; he is already trailing his opponent, Attorney General Roy Cooper, in the polls by eight points.
The significance of the North Carolina decision is that it was linked to a series of anti-public education policies. The Republican-controlled legislature crafted this law at the same time (2013) that it eliminated teacher tenure; implemented a teacher evaluation system using students' standardized test scores; reduced salaries for veteran teachers; laid off thousands of teacher aides; eliminated additional pay for teachers who earned advanced degrees; approved regular and special needs voucher schools; proposed a corporate charter district for the state's disproportionately minority, low-performing schools; and approved grossly under-performing corporate and cyber charter schools.
Public school teachers are in the forefront of the opposition to these Republican-led initiatives. Currently, sixty percent of North Carolina's K-12 public school students are African American, Asian, Hispanic, or Native American. Moreover, McCrory has endorsed the anti-transgender bathroom bill (HB2) which was struck down by the federal government and caused the 2017 NBA All-Star game to be shifted from Charlotte, North Carolina to New Orleans.
Rev. Dr. William J. Barber, president of the North Carolina State NAACP and a member of its national board, has led the multi-racial, multi-class Moral Monday movement since 2013 which has defied these anti-public education and discriminatory voting statutes. He and his cohorts understand the perniciousness of these efforts in a supposedly democratic society. Their on-the-ground protests of these legislative actions have stalled, and perhaps stopped, the Cartel's movement of public services and options into the private sector in North Carolina.
In a rousing speech at the Democratic National Convention in July, Rev. Barber stated that "We are being called like our forefathers and foremothers to be the moral defibrillators of our time" in a call to arms to people committed to the public sector. Like civil, women's, disability, gay rights, and other activists of the past and the present, he is asking that we engage in a twenty-first century social revolution. That view is independently resonating among citizens across the nation, including those in New Jersey.
Rev. Barber recognized as did Susan B. Anthony, Ida B. Wells-Barnett, Mahatma Gandhi, Dr. Martin Luther King, Jr. and numerous others that organized resistance against injustice over the long term, particularly the right to vote, is the cornerstone of democracy. Since the Cartel has demonstrated that it wants to privatize America, it is time for contemporary leaders and the body politic to take a stand in support of public schools and our democratic society.
New Jersey and North Carolina are primary targets in the 2016 election, from Washington State to North Carolina as the Cartel sees this as an opportunity to make major gains in downsizing of public education and public-sector unions.
Future columns will examine these issues in greater detail.