Colin Kaepernick is a hero for sticking out his neck and standing up — or sitting down — against racial violence. He, like so many of us, is sick and tired of the police killing our people and putting their hands on our black girls and boys. And because of that, we should be out there buying his jersey in record numbers and rocking that number 7. I'm talking about black folks and allies alike, those who want to express their support for the man and what he is doing and to challenge those white fans and those in the NFL, the media, and the cops who are out to get him.
Since Kaepernick took a stand and refused to stand for the racist, slavery-glorifying "Star-Spangled Banner," sales of his jersey have jumped from number 20 to number 1 on the 49ers website. He is receiving lots of support on social media, and some other professional players are rising to the occasion and lending their support to him. But so many more athletes should have Colin Kaepernick's back. They can do this, and we must do this.
The NFL would collapse yesterday without black people. Let this be known. The players in professional football are nearly 70 percent black. Black labor is building the sport, keeping it afloat with the body blows and concussions they endure. True, they are paid well, but for the millions they make, it is a drop in the bucket compared to what the owners, the networks and the corporate sponsors are raking in. The ones working in the field are getting paid, but the masters are really getting paid.
Perhaps it is unfair to compare professional athletes to slaves. At the same time, the white reactions to Kaepernick's protest tell you everything you need to know about the power dynamics in the NFL and professional sports in general. White fans have burned his jerseyin protest, as if to lynch another black man for getting out of line, while league executives express their disgust for Kaepernick and treat him worse than a criminal.
And the police union in Santa Clara, Calif. has threatened to boycott the 49ers, claiming Kapernick has "threatened our harmonious working relationship… with the 49ers" and calling his statements about the police "insulting, inaccurate and completely unsupported by any facts."
"If the 49ers organization fails to take action to stop this type of inappropriate behavior it could result in police officers choosing not to work at your facilities," the Santa Clara Police Officers Association said in a letter. "The board of directors of the Santa Clara Police Officer's Association has a duty to protect its members and work to make all of their working environments free of harassing behavior."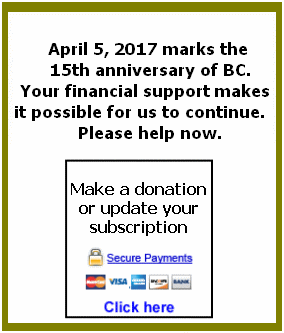 Now since when do the police decide to boycott and choose where they patrol when someone offends them, unless this truly is a police state? And how can players in a predominantly black league succumb to intimidation and demands that they shut up and throw the ball unless the NFL truly is a white man's space, and the players are slaves, shackled with multimillion dollar contracts? Are Kaepernick and his fellow players free-thinking black men who can speak their minds, or is it their job to entertain and make money for white America? What happens next is completely up to the NFL players at this point. One thing is for certain: These grown ass men should not have to tremble in fear. And if they want to be taken seriously — and want the pain and suffering of black people to be taken seriously — they must protest. It's been done before.
In the 1968 Summer Olympics in Mexico City, African-American medalists John Carlos and Tommie Smith, along with Australian athlete Peter Norman, engaged in a potent form of protest against racism with the iconic black power salute. They were punished, ostracized, shunned by the white media, and each paid a hell of a price for his political statement.
Last year, the Mizzou football team joined student protests over racism at their school and went on strike until university president Tim Wolfe resigned.
And this year, WNBA players represented black lives, raising the bar for athlete-activists. Members of the Minnesota Lynx, New York Liberty, the Indiana Fever, and the Phoenix Mercury wore T-shirts to show their solidarity with the victims of police violence. They and their teams faced fines from the league, but the protests gained momentum throughout the franchises until the WNBA rescinded the fines.
Now, the NFL players must look to Kaepernick as their role model, and they cannot be sidelined by fear. Only they can prove that the cotton fields are not made of AstroTurf. And that's why we must buy his jersey.
This commentary originally appeared in The Grio