New Jersey Updates: Ms. Rose Cali, a major benefactor of Montclair Kids First (MKF), the corporate education reform group established to counter Montclair Cares About Schools' (MCAS) advocacy for public education, has disassociated herself from the organization due to MKF's sexist and racist behavior and professional and personal attacks on MCAS leader, Professor Michelle Fine; Town Council Member, Sean Spiller; and Montclair Education Association President, Gayl Shepard. She has been followed by several others who have become repulsed by MKF's nefarious activities.
Kudos to Claire Kennedy-Wilkins for organizing a Facebook group to oppose the charter application of the Fulbright Academy which she believes will destroy the Montclair Public Schools. As noted in a previous column, Fulbright is also targeting Montclair's next door neighbor, Glen Ridge, with the goal of establishing a corporate charter school beachhead in two high-wealth districts. Hopefully, the school board's privatization bloc—Laura Hertzog, Rev. Jevon Caldwell-Gross, Joe Kavesh, and Franklin Turner --will get the message. Question: Does Franklin Turner actually live in Montclair, or did he just use his ex-wife's address to qualify for the school board appointment?
A Hoboken charter school has been sued for "enrolling an overwhelmingly white student population" in a city where more than 60 percent of public school students in its service area are from minority groups.
State Senate President, Steve Sweeney, had a good week posturing as the savior of public education in opposing Gov. Christie's equal funding proposal for public education. He hopes to use it to energize his unannounced campaign for governor.
North Carolina, like New Jersey, is under attack by the corporate education reform Cartel's efforts to privatize the state's public education system. Republicans control the major branches of state government—governor's office, both houses of the legislature, and the state supreme court. But the Cartel has concluded that Gov. Pat McCrory's bid for a second term is in jeopardy although they have funded him in three straight elections—a narrow 2008 loss when Obama carried the state, his 2012 victory, and his 2016 race. McCrory's dogged defense of anti-transgender legislation (HB2), that the Cartel fervently supports, has generated such controversy that it could lead to his defeat in November.
Serving as puppets of the Cartel's lead North Carolina representative, Art Pope (who formerly served as McCrory's budget chief for $1.00 a year), McCrory and the Republican legislature have pushed public school privatization at a break-neck pace. Several education privatization laws have been proposed, and passed, during the recent house and senate sessions.
First out of the gate was House Bill 1080 which created the Achievement District whereby the state board of education is allowed to assign low-performing public schools to a for-profit charter management organization for an academic turnaround. This Cartel-supported bill, designed by its law drafting arm, the American Legislative Exchange Council (ALEC), and shipped out to legislatures and governors whose elections it has funded, has been implemented in school districts several states: Tennessee (Memphis), Wisconsin (Milwaukee, where it is labeled the Opportunity Schools Partnership Program), and Louisiana. Its main emphases are on poor majority-minority school districts. In each instance, the charter companies have failed to deliver on the promise of improved academic performance.
A major component of the Cartel's Achievement District strategy is the utilization of prominent community leaders and elected officials of color to make the case for this "backdoor corporate takeover of public schools" in their respective communities. In North Carolina, former Greensboro African American state representative, Marcus Brandon (D-60th District), was a lead advocate for a number of public school privatization initiatives. He now serves as executive director of CarolinaCAN, a pro-corporate reform education group backed by the Cartel. In regard to the Achievement District, he has stated, "We now have a program, if you are going to continue to fail kids, we will come and take you over."
Black State Senator Angela Bryant (D-Rocky Mount) has also endorsed the Achievement District although she has expressed concerns about school districts not having a choice as to whether they would participate. In addition, the National Heritage Academies (NHA), a charter management organization and Cartel member that operates in nine states, recruited Angela Lee, daughter of revered former Chapel Hill African American Mayor and state senator, Howard Lee, to front their charter school application while he was chair of the state board of education. The charter was quickly approved and named the Howard and Lillian Lee Charter School in 2012. However, the school has yet to open because NHA did not see a path to meet its projected profit margins.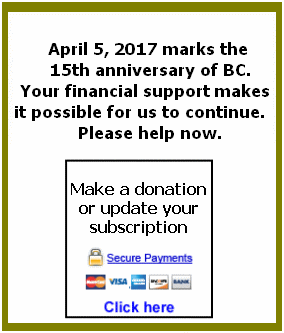 The latest school privatization rip-off is Senate Bill 554. It would permit poor school districts that are desirous of building new schools, and who are unable to get state funding for that purpose or come up with their own capital, to enter into long-term leases of new buildings from construction developers who would be paid with state funds designated for school employees—clerks, custodians, and substitutes. Moreover, construction industry executives actually wrote the bill. The first target is Robeson County, a low-wealth majority-minority school system to be followed by its poor counterpart, Jones County.
After major objections by the Democratic state treasurer, Janet Cowell, the proposed statute was modified to prevent the raising of Robeson County's "… per person debt burden from $202 to $4,694, the highest in the state" and that would let "… developers be paid before other county services, would assign sales tax refunds to a for-profit company, and would not require the county to open the operating lease to competitive bidding." Otherwise, the bill appears to be poised to sail toward passage.
These privatization plans are piled on top of a series of recent attacks on public education: the abolition of tenure for teachers; the elimination of thousands of classroom paraprofessionals; the lifting of caps on charter schools (Phil Berger, Jr., son of the state senate president, was awarded a charter school in 2013, but surrendered it after he was sworn in as an administrative law judge in 2015); the establishment of state-funded, private school vouchers for regular and special needs students; and the slashing of public school budgets. Tens of millions of education dollars have been turned over to the private sector as a result. Research has confirmed that the escalation of public funding going to corporate charter companies "… may be heading toward a bubble similar to that of the subprime-mortgage crisis."
Public education stakeholders—other than teachers-- have not been nearly as vocal as they should be given the clear dismantling of public education before their eyes. Rev. Dr. William J. Barber, II, President of the North Carolina NAACP, has been a sterling exception. He understands that the privatization of education is linked to the rapidly changing racial demographics of North Carolina and the nation and voter ID.
This two-pronged school privatization and voter ID agenda appears to be designed to disempower people of color educationally and politically as their numbers dramatically increase, moving traditional public services into the private sector so that the declining majority population can profit and is able to maintain political power in those states where minorities are growing at an exponential rate. North Carolina is one of more than thirty states where these twin assaults are occurring. In each instance, students of color predominate in the public schools, and voters of color are an emerging electoral force.
Dr. Barber has been joined by Dr. John Lucas of Durham and E.B. Palmer of Raleigh, each of whom who has fought for public education for more than half a century. They were instrumental in facilitating the merger of the American Teachers Association (ATA), an African American teacher organization, and the primarily white National Education Association (NEA), forming the nation's largest and most powerful teachers' union in 1966. Both black educators have contributed mightily to the education of North Carolina's children of all racial and socioeconomic backgrounds.
With respect to public education, nearly 60 percent of North Carolina's public school students are African American, Hispanic, Asian, and American Indian. As can be determined from the state's declining expenditures on these pupils, many of whom are low-income and qualify for a free- and reduced-price lunch, there is no real commitment to providing them with a quality education. Therefore, it becomes quite easy for the corporate and political elite to view them as revenue streams as the private prison industry views their parents, siblings, other family members, and neighbors who are disproportionately incarcerated. These corporate education reform vultures exploit these opportunities for financial gain while alleging they are only interested in providing poor minority students with a high quality education.
America is currently engaged in a grand experiment with students of color, teachers, other public school employees, and unions - the scale of which we have not ever experienced. The question is: Can we as a state and nation survive and prosper without a viable and effective system of public education that has been the foundation of our progress for more than a century. The North Carolina NAACP and its allies seem to be the state's last firewall for public education as we have known it.