Update: Dr. Penny MacCormack, former Montclair, NJ superintendent and now chief academic officer at the Association of College and University Educators (ACUE), has caused the university's trustees to seriously consider nonrenewal of the contract of Dr. Elmira Mangum, president of the historically black Florida A & M University in Tallahassee and a member of the ACUE Board. They became alarmed and upset after Dr. Mangum started contracting with ACUE to privatize some of the institution's education services and other instances of fiscal indiscretions.
Meantime, Rev. Jevon Caldwell-Gross, newly appointed to the Montclair School Board, is being closely monitored by members of his congregation employed by the Montclair Public Schools. They are concerned about his alignment with the Board's school privatization bloc which could cost them their jobs.
In Trenton, the state has started investigating the financial practices of Jayne Howard, the school district's business administrator, as it seeks to take over the system.
The Cartel for education reform is aggressively orchestrating a scam in New Jersey in an attempt to squeeze as much privatization as possible out of public education in the final year of Gov. Christie's last term. It placed him in office with overwhelming campaign contributions. As payment for this largess, Christie has advanced an equal funding initiative for public schools which is designed to distract public school stakeholders from his real agenda of creating more corporate charter schools.
Gov. Christie has offered this proposal that would provide all schools with the same level of state support. This scheme would have a devastating impact on the Newark Public Schools, "… which… are 84 percent black and Latino, reducing … the state subsidy by 69 percent, while the 78 percent white, 8 percent Latino, and 5 percent black Hillsborough Township district would have its education funding increased by 86 percent."
However, despite this so-called school equity plan, extra money for children with learning disabilities—a group that is majority white—would continue to be distributed. It is ironic that this offer is being made at the same time that Harvard Professor Paul Peterson, a Cartel-funded scholar who has authored numerous controversial studies affirming the value of voucher and charter schools, who also has a son with a severe and costly disability, recently penned an op-ed essay in the Wall Street Journal calling for the continuation of funding for his son who is enrolled in a Massachusetts' public school.
Christie has declared that poor districts have been wasting existing funding and not raising academic achievement. Therefore, they need to be put on a strict economic diet to facilitate improved academic outcomes. In other words, by starving these districts further, it is believed that they will be able to gain academic weight. Democratic legislative leaders, along with teachers and their unions and other public education advocates, have cried foul and are organizing across the state to defeat this bill.
However, an alternative view is that Christie is pursuing a slick strategy to ultimately open the door for an avalanche of corporate charter schools in urban and suburban districts, to low-ball teachers in the current pension and benefit negotiations, and to assist his alleged Democratic nemesis (Senate President Steve Sweeney) in gaining political traction to succeed him as governor.
First, as noted in a previous column, suburban districts have risen up against attempts to place corporate charter schools in their service areas. Activists have emerged triumphant: Debbie Baer in West Windsor-Plainsboro; Nancy Grbelja, Kim Belvilacqua-Crane, and Darci Cimarusti in Highland Park; David Herron, a community activist, Montclair Cares About Schools (MCAS), and teachers in Montclair; Susan Berkey and John Lolli in South Brunswick; Diana Joffe in South Plainfield; and others who are currently engaged in the pushback.
Yet Christie and the Cartel are doubling down on the charter agenda. In Montclair, the school board has been restructured via mayoral appointments to give public school privatization a 4-3 edge. And a corporate charter and a pro-business Broad superintendent are at the top of its private-sector oriented scheduled tasks. Next door, the Glen Ridge School Board is being muscled by the Fulbright Academy Charter despite its strong objections as articulated in a letter to New Jersey Education Commissioner, David Hespe, and Bloomfield continues to be under assault by the Frank Sinatra Charter for Performing Arts, although it has already been denied approval.
Poor, majority-minority districts such as Newark, Camden, and Bridgeton are being flooded with new charters and/or the expansion of existing charters which will result in a majority of their students being enrolled in corporate charter schools by 2018.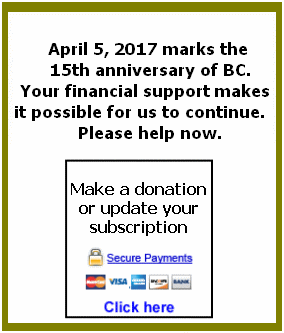 Second, equal funding is being used as a bargaining chip to enable Christie to get his way in the ongoing struggle for adequate state funding of teacher and other public employee pensions. The low-ball or non-existent pension contributions over the years by both Democrats and Republicans have placed the retirement security of tens of thousands of New Jersey teachers, and other public-sector workers, at grave risk. In addition, there has been a move to change the health benefits of retirees that would also negatively impact their quality of life in retirement.
Politically, Christie knows that this legislation will never get to his desk for his signature because of heightening public opposition and the Democrats' fear of retribution since they have consistently screwed their most loyal constituents (public-sector employees, ethnic minorities, unions, etc.).
Third, Christie is giving an assist to his strong Democrat ally, Senate President Steve Sweeney, who has carried his water and marshalled the votes on all of Christie's education bills and issues that have decimated public education during his seven year reign: billions of cuts to public education under the existing system; the Partnership for Assessment of Readiness for College and Careers (PARCC), which has escalated high-stakes testing; teacher evaluation using students' standardized test scores, which has caused the dismissal and/or forced resignations of thousands of teachers; lifting the cap on charters; and the continuing demonization of teachers and their unions, etc.
A recent secret poll show that Sweeney's standing among teachers and their allies is at low ebb, similar to what former Gov. Jon Corzine experienced in 2009 when he was largely abandoned by teachers during his reelection bid after they had overwhelmingly voted for him in 2005. Sweeney's prospective opponents in the Democratic primary, Jersey City Mayor Steve Fulop and former Ambassador to Germany, Phil Murphy (who has already formerly announced), are roughly even with him at present. Fulop has kept his head low after a rancorous contract negotiation with the Jersey City Teachers Association which was only settled to keep it from carrying over to campaign season.
Murphy has also spoken out on the lead poisoning issue in urban areas and is quietly meeting with teachers individually and in groups to develop a pro-public education platform. Among the three leading candidates (Democrats Sen. Ray Lesniak and Assemblyman John Wisnewski have little chance to break through and are basically prospective vanity candidates), Sweeney is the one on the hot seat as he has been planning his run since Christie was first elected. With the strong support of South Jersey political boss, George Norcross, he was long considered a shoo-in for the 2017 Democratic gubernatorial nomination. Now the chickens are coming home to roost for his mugging of public education.
It has reached such a crisis that Norcross, a political mastermind and a man for all political seasons, has met privately with Murphy, a newcomer to the political arena, to personally assess his political chops. He knows that Murphy and Fulop, with whom he has already tussled politically, are smart, have their own money, are intellectually agile, and are smooth on the stump, attributes that his candidate lacks. Thus Christie's equal funding hustle is designed to give Sweeney a boost to separate him from the pack by allowing him to be portrayed as the savior of public education.
As the positioning for the Democratic gubernatorial nomination intensifies, one scenario has Sweeney and Fulop in a Game of Thrones battle for Central Jersey as they command an edge in South and North Jersey, respectively. But Murphy could shoot the breach as he does not have the anti-public education political baggage of either one. Public education advocates should be careful as they fight Christie over equal funding, a fight they will win. They need to make certain that they are not hoodwinked on corporate charter and other public school privatization configurations.