Some people are complaining that Hollywood is producing too many movies about American slavery. But that's not the problem. There can never be too many movies that depict the horrors of an American institution as important and as devastating as slavery. And in fact, there may very well be way too few depictions of slavery in Hollywood.
But the real issue is that we don't see nearly enough films produced that show the diversity of African-American experiences, our past or present and our struggles and successes.
Since Django Unchained was released in 2012 and 12 Years A Slave in 2013, there have been a number of slavery-themed offerings. The latest film to grace the big screen is Free State of Jones, starring Matthew McConaughey. It is a true story of Newton Knight, a Mississippi farmer from Jones County who rebelled against the Confederacy with an army of escaped slaves and white Confederate deserters. A story about black and white folks in the deep South who, word has it, formed an interracial community and seceded from the Confederacy is quite a story that goes against the grain of what we think of in a slavery or Civil War narrative. Now that's something that needs to be told and watched by all. That the white protagonist proudly claimed his children from his black commonn- law wife — in addition to the children from his white wife — reveals a time in history most know little about.
Free State of Jones comes on the heels of History Channel's 2016 reboot of the 1977 miniseries "Roots," which premiered on Memorial Day and was met with heartfelt praise. However, there is growing grumblings of slave-movie fatigue, and people like rapper Snoop Dog simply don't want to see any new films about slaves and don't think Hollywood should make them.
That fatigue is likely to only grow as more films and TV series about our nation's original sin hit our big and small screens. WGN has a TV series called "Underground,"which depicts a group of slaves who escape from a Georgia plantation and make their way to freedom in the North. Let's not forget Nate Parker's forthcoming "The Birth of a Nation," which chronicles the Nat Turner rebellion and is out in theaters October 7. And an HBO biopic on Harriet Tubman starring Viola Davis is in the works.
But for those who think the Oscars are already too white, if you think Hollywood should stop making these movies, be careful what you ask for. Your wish could come true, and we'll pay a price for it. For all of the complaints in the black community about the lack of black faces on the screen, if we do not support stories about our history, these films will no longer be made.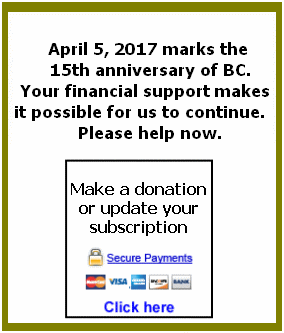 But let's be clear that there are millions of stories that must be told. For example, Delroy Lindo is going to play Marcus Garvey in an upcoming biopic, and Danny Glover wants to make a film about Toussaint L'Ouverture and the Haitian Revolution. Consider all of the narratives that have yet to make it to the movies — epic stories about the great African empires of Mali and Songhay, legendary black inventors, or the black members of Congress during Reconstruction, or Black Wall Street, or Black Lives Matter, or even horror movies, sci-fi thrillers, superhero flicks and animated films featuring a black cast.
The subject matter of "Roots," Free State of Jones and The Birth of a Nation resonate with audiences today because they remind us how we got where we are today. The Black Lives Matter movement, the killing of black bodies by police, the continued institutional racism black Americans face in every facet of life — from prisons and education to economics and health — are a reflection of slavery, and we still haven't come to terms with that history.
If the problem is a lack of diversity in the movies about black people — which is most certainly the case — then we should and must fight for a broader spectrum in the films that reflect voices of color. If no one is telling these stories, then we must find a way to tell them ourselves. But that does not mean that we should reject important narratives about our legacy outright. There is plenty of room.