In early 1968 Muhamnmad Ali was the most famous man in the world. He was twenty-six years old. He was the greatest fighter of his era, and perhaps, as he put it, "Of all time!" And he was the face of black opposition to the war in Vietnam. A year earlier Ali refused to be drafted, saying he had no quarrel with the Viet Cong, the guerrillas who were trying to overthrow the government of South Vietnam.
"I'm not going 10,000 miles from home to help murder and burn another poor nation simply to continue the domination of white slave masters of the darker people the world over," he said.
His appeal to be granted conscientious objector status was denied and he was sent a draft notice. He refused to take the oath. It cost him his World Heavyweight title and in 1967 he was banned from boxing.
Now here he was, sitting across the newsroom from me at WWDC, a radio station in Washington, waiting to appear on a late-night talk show. He could have sat anywhere he wanted. There were more comfortable chairs available. But he sat at a desk, quiet, well-mannered, respectful, well-dressed in a suit, white shirt bow tie. The picture of a fine young man.
His bombastic outbursts had given him a public image as a loudmouth. His "I am the greatest!" statements had imprinted on the world an Ali that was in-your-face, aggressive and angry. On television he appeared to be ready to jump through the screen and stand in victory over his victim, much like the photo of him standing over a vanquished Sonny Liston, one of the most famous photos in sports.
He was a follower of the Nation of Islam and, to white eyes, the infamous Honorable Ilija Muhammad, their leader. Black Muslims, as they were known, were linked, fairly or unfairly, to the murder of Malcolm X. They were seen as dangerous. That night Ali did not appear to be dangerous.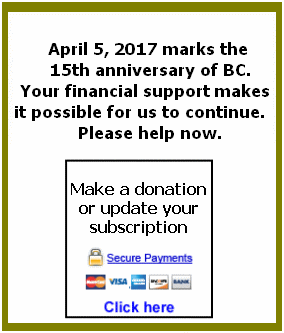 I, a twenty-four year old white guy, was sitting at my desk, typing my final newscast of the night, the newscast that would precede Ali's appearance on the talk show. I couldn't believe I was sitting across from him and I could not believe how quiet and wholesome he appeared. He looked at me with kind eyes and smiled. He doodled on a 3x5 card he had found on the desk.
As I stood up to go into the studio to do the news he was called into the talk show studio, so we stood together for a moment. He handed me the 3x5 card and said, "This is for you." It was a pencil drawing of mountains topped by the Muslim quarter-moon and it was signed, "Muhammad All." I probably had the same expression on my face as the kid in the famous Coke commercial who gets a jersey from Mean Joe Green.
I put the card in my pocket and made plans to have it framed. I took it home and put it "some place safe." I never saw it again. I have no idea what happened to it. Over the years I've thought about it every time Ali was in the news and I have never stopped grieving for it.
Ali came back into the boxing world and won his title back. He became an international ambassador of good will. He became an icon the world over and a national treasure. He was one of the most beloved Americans in history, honored by people of all colors and creeds.
And for one small moment he looked me in the eye in a quiet newsroom and said, "This is for you." Thank you Ali, and Godspeed.