On March 22, 1990, Milwaukee, Wisconsin became the epicenter of school choice in the modern era when the Wisconsin legislature passed a bill signed by Gov. Tommy Thompson allowing publicly-funded vouchers for private schools in that city. (Prince Edward County, Virginia, and several school districts in the eleven states of the Old Confederacy, implemented "massive resistance" as part of their response to the 1954 Brown Decision and created segregated academies for white students funded with public dollars.)
From Milwaukee, the movement spread across the country like the zika virus. School choice, which increasingly took on a corporate veneer, was rapidly disseminated to Ohio and Florida, resulting in the U.S. Supreme Court decision, Zelman v. Simmons-Harris, which unleashed it on the nation in 2002.
Since that time, numerous choice rulings, and related legislation, have crisscrossed the nation. But the current privatization assault on public education escalated on January 29, 2009 when a representative of the corporate education reform Cartel (the Koch Bros.; Gates, Bradley, Walton, Broad, foundations, et. al.; and Wall Street financial firms) met with President Barack Obama in the Oval Office and handed him and his chief of staff, Rahm Emanuel, a fully developed copy of legislation for Race to the Top (RTTT) that instituted the national infrastructure for the dismantling and privatization of K-12 public education.
It encouraged and/or mandated the rampant increase of charter schools, teacher evaluations using flawed high stakes testing systems, school closings, teacher layoffs, and the privatization of school services. Obama praised the measure, cautioning the Cartel to be diplomatic in how it was presented to his union allies (in other words no touchdown dances), and the Cartel was off to the privatization races.
What was most interesting about this pivotal meeting was the fact that the Cartel's representative, Jon Schnur, was from Montclair, New Jersey, an emerging epicenter of corporate education reform. As the Cartel began exhausting its profit margins from its initial urban focus (e.g., Milwaukee, Cleveland, Miami, Washington, D.C., and New Orleans), they recognized that a mixture of students of color (African Americans, Hispanics, Asians, and Native Americans) were quickly becoming the majority of K-12 students in public schools across the nation. Ever since the fall of 2015, fifty-one percent, or more, of all U.S. public school students are in these categories.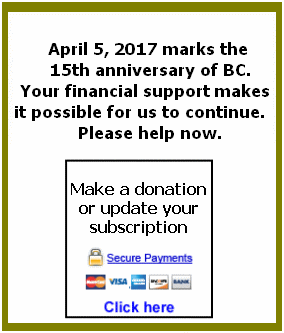 In 2009, the Cartel had begun to turn its privatization strategy toward middle-class suburbs where the money is. As a consequence, these new sources of financial opportunity were targeted: Wake County and Chapel Hill, NC; Westchester, Pennsylvania; Montgomery County, Maryland; and others). And the emphasis on New Jersey is statewide, from Ridgewood to Montclair to South Brunswick to Cherry Hill.
In Montclair, Schnur was joined by the millionaire entrepreneur, Don Katz; bestselling author and MSNBC analyst, Jonathan Alter; and Chris Cerf, previously Commissioner of the New Jersey Department of Education and now superintendent of the Newark Public Schools (NPS), all of whom have actively pushed the corporate education reform agenda in their respective professions.
Katz teamed up with his good friend, Norm Atkins, founder of the Uncommon Charter Schools, a charter management company; they were given contracts by the Montclair School Board (MSB) that generated millions of dollars. Their access was facilitated by Leslie Larson (Katz's wife), former MSB board member and president. Katz and Atkins also worked with former Newark Mayor and now U.S. Sen. Cory Booker (D-NJ) to receive additional millions of dollars from NPS while Booker was Mayor and Cerf was Commissioner. In addition, Atkins has created several corporate charter schools in the Camden City Schools, helping to turn it into a charter district.
Alter is a reliable Cartel voice for corporate school choice on MSNBC and a well-compensated speaker at the annual meetings of Cartel corporations, where his collective speaking fees exceed those of Democratic presidential candidate Hillary Clinton. While serving as New Jersey's Commissioner of Education, Cerf promoted policies to privatize public school services, and placed Broad-trained, private sector-motivated superintendents in seven New Jersey school districts: Newark, Montclair, Bellville, Highland Park, Jersey City, Trenton, and Camden.
Since returning to Newark as superintendent, he has hoodwinked Mayor Ras Baraka into supporting the charter school mugging of the NPS budget while allegedly assisting him in the return of Newark schools to local control. Cerf has worked hand-in-glove with Gov. Christie to dismantle New Jersey's system of public education, while assisting his Montclair pals in making money off the initiative.
As a part of the Montclair tactic, the group has placed its own representatives on the school board and in elective office to carry out its bidding, and they have viciously gone after supporters of public education who have resisted their efforts: union and civic leaders, school board members, and elected officials via slander on the internet, personal threats, and through lawsuits, causing a chill among opponents and would be opponents.
David Herron, a local Montclair activist, has been a special target of this crew as he was primarily responsible for getting rid of their handpicked Broad superintendent, Dr. Penny MacCormack, and in encouraging Katz's wife, Leslie Larson, to leave the school board.
But most heartening to the corporate Cartel and its surrogates is that public education stakeholders are largely unaware of the new paradigm of school privatization, and those who are erroneously believe that they can negotiate with these individuals who are committed to downsizing public schools to the extent that they serve as dumping grounds for those students counseled out, dismissed for violations of the contact their parents are forced to sign, and/or expelled from corporate charter and voucher schools across the nation.
The Cartel, with the assistance of successive U.S. Presidents, George W. Bush (R) and Barack Obama (D) via No Child Left Behind (NCLB) and Race to the Top (RTTP), respectively, has gained bipartisan control of schemes to privatize America's public schools. The only way they will be stopped is through "massive resistance" at the local, state, and national levels by the use of pro-public education organizing and advocacy and by voting in elections for those candidates who truly support public education.