I am among the millions of Americans who found themselves shocked and grief-stricken over the passing of music legend Prince last week. He was more than a music icon, just as I was—and still am—more than a fan. Many couldn't understand why I was taking the death of Prince so hard. "Damn, did you know him?" an acquaintance asked me. I was ready to cold-cock him with my stiffest right jab, but I quickly regained my composure and began explaining what Prince meant to me. You see: I'm a man and I loved Prince.
For those of you who don't know much (or maybe anything) about me, I'll start by sharing with you, my greatest talent: No, it's not making beautiful Black babies; it's writing a superb song. Are you now wondering, 'If you're such a superb songwriter, why haven't I heard your music?' I'll tell you that it's partially because you don't want to and radio's corporate stronghold on commercial radio is the other part.
Especially to women, Prince was a heartthrob. For me, Prince was a mentor. Woven into the fabric of his music were the jewels of his brilliance. The mere embedding of urban dialect into the King's English sparked wonder and bewilderment in me. For years, I would read the liner notes on the back of his albums and then seek to know more about the human beings behind the super-human lyrics. I learned early quickly that only Prince was the credit behind the lyrics. Amazing. I was enthralled that one human being could write, arrange, compose, produce and perform all of the songs on an album! I grew up during an era that took bands and The Corporation (remember, the Motown songwriting team) to do that!
Prince motivated me. Because of him, I began tapping the keys of a keyboard and hearing the tunes that were in my head.
Thirty-eight years (and 39 studio albums) later, I am still chasing the master…Prince was just that: a Master—a master songwriter, a master instrumentalist, a master storyteller, a master showman. Any adult with a brain would have to admire his prodigious musical skill. I've penned thousands of songs over decades and at breakneck pace—in a vain attempt to capture a glitter of the gold that embodied Prince Rodgers Nelson's songwriting.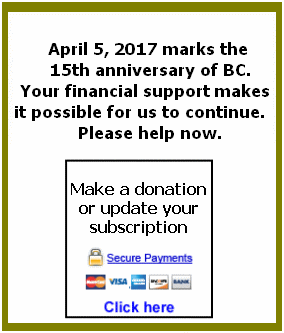 Then, when I learned more about Prince, the person, his story became even more relevant. From his humble beginnings, I came to believe in myself.
I walked in his early releases. Before life invaded my dreams, I dreamed an improbable American Dream. I shall never forget coming to a standstill when I first heard Soft & Wet and wondering, "Who has the courage to be that sexual…and to say it with such grace?"
The nerve of Prince.
Next came Controversy and a social awareness that I didn't realize at that time was creeping into my consciousness. Not only were Prince's topics and lyrical content vast and varied, but his music couldn't be categorized. Critics and fans alike scratched their heads: You just couldn't pinpoint Prince's music into a particular genre. Just when you thought you plugged his genre as R&B, he turned Rock on you. At that point, he had given me the permission slip to roam the halls of my creative mind.
With Prince, I was constantly in school. And like Prince, many of my friends and relatives don't particularly like my music; but, also like Prince, I don't care. Before my now-favorite When Doves Cry, my favorite Prince song was Private Joy. My microcosm of the world couldn't understand how a dude from the 'hood' could hook up on sexy electro-pop. Yes, Prince's music changed my world—the world.
Aside from his writing and performing, Prince awakened me to the business of the industry. The word royalties gained grand relevance to me when Prince took a stand against Warner Brothers regarding the dollars he generated by his music for them. He won. His 1993 public protest by writing "SLAVE" on the side of his face spoke volumes to America. In a country that bristles at the mere thought of slavery, one of the most influential artists of the era was saying it—loud and visibly.
The nerve of Prince—his audacity to be who he chose to be—lighted a fire in me as a young man searching for my own identity. As a kid who grew up within a volatile household and attending a different school, on average, every eight months, I had to overcome a negative self-image of shame and loathing; not just being Black when I went to white schools, but having fire-red hair...in Black schools! Prince made me aware that what others found offensive or appalling or abnormal, was what one has to make "the norm." Hell, I was the last Negro in DC with a picked out Afro…and it was red!
This newfound self-image adjustment made me alluring to the women I encountered and emboldened my demeanor. This change in my self-perspective also emboldened my songwriting. My high school best friend, Ace Jones, placed me on the road to songwriting, but Prince gave me the keys to the car! My catalogue is 35-plus years deep…and I owe it all to Prince.
So when people wonder why I was so distraught when Prince transitioned from this life, I've shared with you those reasons. I was asked, 'What did he teach me?' Well, if you know me, you know I wrote a song about it. Wanna hear it? Here it goes:
So you ask, what did he teach you? Well, I'll tell you like this:
How to go crazy, talk to lady, not want more, even finesse to a whore
Oppose an unjust war—civilly settle a score, get to the core
And watch the multi-mixed drinks you pour..
Maintain the mystic, Keep your funky song simplistic
Make sure your rhythm ends where they cannot miss it
Never make time to respond to an idiotic critic
Know when you're talent ends, and stick to your limit
So don't tell me I'm overreacting…this is why I sing…
The day my teacher died—I cried…inside
Why…would I Lie? If a Prince—was laid down to die?
For more than 20 years, Prince's picture has hung on the wall in my studio. I suspect it'll be there for the duration of my life on this planet, simply because I loved Prince.