As noted in last week's column, I journeyed to Trenton to observe and participate in the community's hand-to-hand combat with the public education privatization Cartel to prevent the appointment of a Broad superintendent to head the Trenton Public Schools and to layoff numerous paraprofessionals. After a citywide struggle, the teachers and paraprofessional unions and rank-and-file citizens banded together to force the mayor (who selects the school board) to cancel the search and to temporarily halt the layoffs of more than 100 special education paraprofessionals and child study team members.
The two finalists for the superintendent's position were poised to aggressively implement the Broad pro-business, anti-union, and anti-traditional teacher agenda. Both Dr. Sergio Paez and Dr. Marguerite Vanden Wyngaard had checkered administrative pasts as chief school officers in Holyoke, Massachusetts and Albany, New York, respectively. In addition, they had engaged in highly questionable administrative behaviors that bordered on illegality. This information was ignored by the search firm hired by the Trenton School Board and Mayor Eric Jackson although it was readily available.
Mayor Jackson and School Board President Jason Redd are quietly waiting for the furor to die down and then to launch another assault on unions and public school employees. Hopefully, it will not. Their Cartel backers remain undaunted due to their stranglehold on these two individuals: Redd is a Counsel in government affairs (not a partner) in Gibbons, a premier New Jersey's law firm, that represents numerous corporate clients who have targeted public education as a profit center. He also serves as a Cartel surrogate to push the Trenton schools toward privatization.
A careful review of Mayor Jackson's campaign finance reports reveals that he received sizeable contributions from Cartel allies during his primary and run-off campaigns and afterwards. As a result, the Cartel and its representatives have had a virtual glide path in recent years in getting the school board to privatize school services, support the creation of local corporate charter schools, and to lay off teaching and paraprofessional personnel. Jackson had previously been careful not to alienate educators as they were his base voters in his two elections where he faced other cartel-backed candidates.
Now he has "come out of the closet," exposing his true attitude toward public education--that it needs to be privatized and dismantled. Jackson confidentially expressed his support for the two imperfect applicants for superintendent even after the unions and community forced him to cancel the search. What this shows is that money speaks loudly and will attempt to crush any opposition. Given that Mayor Jackson and Jason Redd have chosen to stand with the Cartel, it is imperative that the Trenton community braces itself for the second round of assault on public education.
First, the community needs to keep the pressure on the Trenton School Board to draw the Mayor out into the open. A rally has been planned for the April 25th Board meeting, and hundreds of citizens need to turn out to show the depth of their resistance. The unions have also scheduled a May 15th gathering at the New Jersey Statehouse to protest state budget cuts in the district. These shows of condemnation will send a strong message to local and state elected officials that people in Trenton want their schools to remain public.
Second, an aggressive public case for the retention of the special education staff slated for layoffs should also be put forward. Already, the district's outsourcing of special education services has resulted in the following: a lowering of overall program quality; privatized staff members that are poorly trained to deliver federal and state-mandated services for students who are medically fragile, placing greater stress on classroom teachers; an uptick in compliance issues; and an increase in lawsuits by parents of special needs children who are being under-served.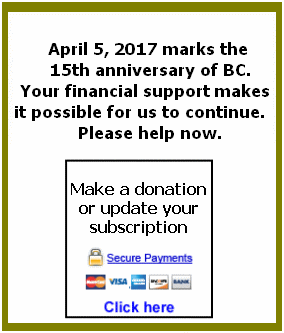 Furthermore, those paraprofessionals, who reside in the Trenton community and who have been personally invested in the care of the most vulnerable special needs students via one-on-one services, have been replaced by minimum-wage, non-resident at-will employees who only want a paycheck and frequently do not show up for work, thus breaking the continuity of student care which had been established for decades. The private-sector companies, to which these services have been subcontracted, have manipulated this situation to make maximum profit.
Trenton is the final district scheduled for complete dissolution by the Hope Act of 2011 (and expanded in 2014). Initiated by Gov. Christie and passed by a Democratically-controlled legislature, it permits three New Jersey school districts— Newark, Camden, and Trenton-- to establish Renaissance charter schools which are provided construction support by the state and are "… exempt from public school facility regulations other than those pertaining to the health and safety of the pupil." In other words, Renaissance schools have a license to experiment with and abuse children of color for profit. Several Trenton-area black and white legislators voted for this bill.
Newark and Camden have a near majority of its predominantly African American and Hispanic student populations enrolled in corporate charter schools, and the numbers are increasing rapidly on an annual basis. In both districts, Broad superintendents were installed to deliver the death blow to public education.
Only the heroic actions of Trenton Education Association President, Naomi Johnson-Lafluer, her grievance chair, Janice Williams, and Betty Glenn, head of the Trenton Paraprofessionals Union, have prevented Trenton from becoming enveloped in the "hangman's noose" of the Hope Act which was designed to decapitate three of the largest majority-minority school districts in New Jersey. (Jersey City was originally on the list, but it fought its way off.)
This is a critical time for Trenton's citizens; they must decide, in the words of the poem, "If We Must Die," by the famed African American poet, Claude McKay, whether
"… (They will) meet the common foe;

Though far outnumbered, (and) show (themselves) brave,

And for their thousand blows deal one deathblow!

What though before (them) lies the open grave?

Like men (and women) we'll face the murderous, cowardly pack (trying to take over our schools), Pressed to the wall, dying, but fighting back!"
Peace!