I'm a progressive. When California holds its primary election, I'm voting for Bernie Sanders.
As a Black woman, Bernie's unwavering stance on so many issues impacting my life makes this decision an easy one. But, having said that, if I were a Black elected official with superdelegate authority, I suspect my decision would be a lot harder.
Here's the rub. California, arguably the most politically progressive of the states, doesn't have a good track record for supporting Black candidates. In its 165-year history, California has sent 548 people to Congress. Only five have been Black men.
Last week, Isadore Hall—candidate for the 44th Congressional District—held a grand opening at his campaign office in Carson. The current representative, Janice Hahn, is vacating the 44th CD seat to run for a position on the L.A. County Board of Supervisors.
Speaking to a packed house, the grand opening emcee, former Speaker of the California State Assembly and current Los Angeles City Councilmember Herb Wesson, Jr., declared that if elected, Isadore Hall will be the first African-American man to represent a California congressional district in more than a decade.
The last Black man to represent California at the federal level was the late Julian Dixon who died while in office in 2000. This "Blue State" has 53 seats in Congress but hasn't had a Black man win a Congressional election in more than two decades. The state legislature doesn't fare much better.
The slogan, "Nothing About Us Without Us"—used to communicate the idea that no policy should be decided by any representative without the full and direct participation of members of the group(s) affected by that policy—came to mind as I recalled that we do not have a single Black man representing California in Congress but we lead the nation in the number of Black men in prison—so much so that the United States Supreme Court ruled that the status of California's prisons violated the 8th Amendment's "cruel and unusual punishment" protection.
Before heading to the grand opening, I talked to a couple of progressive activists about the 44th Congressional District race. One in particular, an environmental activist, told me she was less than impressed with Hall's record on environmental issues and was throwing her support behind another candidate.
Knowing that she is a serious issues activist, I was curious about her support of Hall during his 10-year career in California politics. She admitted she had not been a supporter. I've often wondered if more progressives got behind electeds who seem to be natural fits for the progressive movement, could they get better outcomes in terms of progressive legislation. I believe that the lack of support is emblematic of a deeper problem within the progressive movement—a problem that is coming home to roost with the lack of Black votes for Bernie Sanders, at least among older Blacks in Southern states.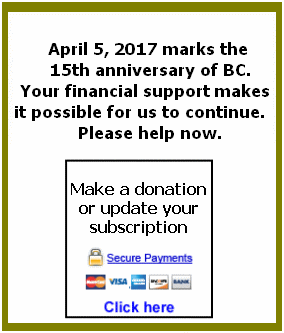 At least starting with Richard Nixon's "Southern strategy," Republicans racialized politics to gain traction and ultimately dominate the southern states. While Republican strategists used race (in a bad way) to leverage an advantage, progressives too often tend to avoid discussions of race—to our detriment. Its obvious that if Bernie Sanders had not lost the Black vote in the Southern states, he'd be the frontrunner today.
Speaking as a Black woman who has been around electoral politics for dozens of years, all I can say is the only thing as white as a room full of Republicans is a room full of progressives. Sorry, but it's largely true. I can't tell you how many times I've been the only black face in a roomful of my progressive friends. But if we confronted the elephant in the room, head-on, progressives could increase the odds of gaining the support of the younger Black activists who are trying to bring attention to America's racial problems.
Recently, CNN political commentator Van Jones—who served as President Obama's Special Advisor for Green Jobs—commented that the Black left is anti-electoral: it loves to protest; it doesn't love to sign up voters. Speaking on CNN, Jones said, "Right now, the Black left is up against a real challenge. Can it produce votes? Right now it can't. That's not just Bernie's fault."
So what, you ask, does this have to do with being a Black superdelegate? In a piece entitled, "How Hillary Clinton Bought the Loyalty of 33 State Democratic Parties," Margot Kidder sheds light on Hillary Clinton's significant lead in the superdelegate count. Kidder argues that the Democratic National Committee, the Clinton campaign, and 33 state democratic parties agreed to work together in a deal that involved Clinton's core multi-millionaire and billionaire donors legally giving $660,000—or $1.2M for a married couple—over a two-year period to an entity called the Hillary Victory Fund.
According to Kidder, over $26 million was raised in 2015 using this mechanism. Kidder's article suggests that "the deal can be sold as a way of making large monetary promises to candidates and Super Delegates. . ." The money raised went to support local Democratic officeseekers—with a taut string back to Hillary's eventual presidential campaign.
The rise of money in politics makes promises of contributions to a party's re-election fund enticing to any candidate, but when you consider that African-American Congressional candidates are vying to represent some of the poorest districts in the state where individual contributions represent a drop in the bucket, you have to know that these candidates are up against almost insurmountable odds.
Here's the conundrum facing Hall and other black politicians seeking to represent poorer inner city districts—overwhelmingly the only places they'd likely get elected in today's America. No matter how progressive they might want to be—no matter how badly they might want to bring jobs and education and healthcare and safety to the district where they likely grew up—if they aren't independently wealthy themselves, which mostly likely they're not; and if their low-income constituents don't have much spare change to support a campaign, which they don't; and if wealthier, largely white progressives closer to the beach, the mountains, and the tonier parts of town look the other way, then the candidate will have to turn elsewhere.
And where will that be? To Chamber of Commerce types looking to extract whatever wealth the district might have. To the oil companies who plant their refineries and tank farms in these poorer districts. To transportation companies sending smokey trucks up and down the freeways that run through the district. To developers hungry to gentrify parts of the district. In short, to a bunch of deep-pocketed funders who will be first in line for favors should the candidate win the election. Which will then give the new officeholder a gamey aroma that will keep the progressives far away.
Or the candidate can stay high-minded and progressive, only to see an opponent or two take the money and run right into office.
Bernie Sanders and his wildly successful crowd-funding efforts may offer an alternative.
From the start, Sanders has insisted on not taking money from the billionaire class yet he has been more successful at raising funds than Clinton, even though she just raised over $15 million at an event reserved for multimillionaires and billionaires at George Clooney's estate. Sanders' phenomenal success demonstrates that the average person still has a shot at participating in this process. It proves that we can still turn this oligarchy into a democracy—if we keep at it. That may be a bright light at the end of the tunnel for candidates like Isadore Hall who may want to be progressive but who certainly want to win their elections.
In a recent fundraising message, Sanders told his supporters that no one can take on the billionaire class alone—that he is going to need progressives in Congress who are willing to fight the billionaire class with him. He then made a pitch to raise funds for three non-establishment progressive candidates—Zephyr Teachout of New York, Pramila Jayapal of Washington, and Lucy Flores of Nevada. All three women have endorsed his presidential campaign. This could be the beginning of a true movement to get big money out and average people in.
This commentary originally appeared in the LA Progressive