Montclair, New Jersey, a middle-class city long known for its excellent schools, has been engaged in a fight for the soul of public education during the past four years. Teachers and their union, parents, and community leaders have vigorously opposed the education reform Cartel's takeover of the Montclair Public Schools (MPS).
The attempted coup began in earnest in 2012 when Christopher Cerf, then Commissioner of the New Jersey Department of Education (NJDOE) and now superintendent of the Newark Public Schools, maneuvered to have the Montclair School Board (MSB) appoint his then chief of staff, Dr. Penny MacCormack, as the MPS superintendent. She emerged from a questionable search process where her name did not surface until shortly before her selection.
Both Cerf and MacCormack are graduates of the Broad Superintendents Academy which Eli Broad, a California real estate and insurance billionaire and the Cartel's de facto minister of education, created to train superintendents and other senior public education personnel to run schools and public education, in general, as a business. The key elements of the Broad doctrine are listed below:
Dr. MacCormack immediately began to pursue these Broad strategies by manipulating the standardized test scores of Montclair's African American and white students to exaggerate the black-white achievement gap. She tried to use this phony data during her 2012 contract negotiations with the Montclair Education Association (MEA) in order to gain an advantage. But after pushback from the union negotiators, she relented on her bogus assertion. However, she persisted in her efforts to prove that the district was failing.
The most recent scandal involving the MSB's 2013 investigation of Montclair district employees is just the latest in a long-running corporate assault on Montclair's public schools. It also included an email surveillance of 27 people (teachers and community leaders) as well as serving subpoenas to teachers on school grounds during school hours in an attempt to determine who had leaked copies of math and language arts assessment tests that were to be the cornerstone of Dr. MacCormack's education reform plan.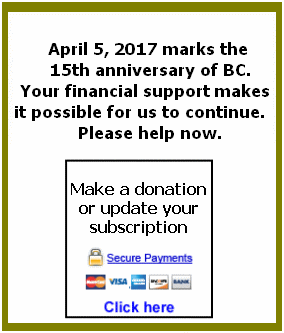 The Board hired an international security firm, Kroll Associates, and a politically connected law firm, Weiner Lesniak, whose named partner, New Jersey State Senator Raymond Lesniak, has spearheaded school privatization efforts in Elizabeth, New Jersey that parallel those tried in Montclair. (He has also been accused of questionable financial dealings with Kean University in Union, New Jersey.)
After the expenditure of hundreds of thousands of dollars in fees to the aforementioned firms, no leaks were found, and it was determined that the leak occurred because the school district's internet site, on which the tests were located, was not password protected. Many concluded that the real purpose of the investigation was to silence critics of MacCormack and the MSB through escalating acts of intimidation.
But to properly contextualize the Cartel assault on Montclair schools when their usual targets are low-wealth districts like Newark and Camden, New Jersey, Washington, D.C., Baltimore, New Orleans, Los Angeles, Indianapolis, and numerous others, one should be aware of the following.
First, a large number of high-profile Cartel education reform surrogates, who aggressively support the Broad agenda, reside in Montclair, including Jonathan Alter, noted author and MSNBC politically analyst who champions corporate charters and vouchers on MSNBC and in speeches to annual meetings of Cartel corporations and Jon Schnur, who met with President Obama on January 29, 2009 (nine days after his inauguration) and his chief of staff, Rahm Emanuel, where he presented them a fully-developed draft of Race to the Top (RTTT) as a representative of the Cartel.
President Obama signed off on the document and sent it forth, unchanged, as part of his Congressional legislative package. Locally, the previously mentioned Chris Cerf and Don Katz, a Cartel acolyte, are field generals for school privatization. (It should be noted that RTTT has set the national stage for dismantling public education and replacing it with corporate charter and voucher schools.)
Second, members of the MSB helped establish a Montclair chapter of Montclair Students First (MSF), headed by Cartel-funded Michelle Rhee who promotes public school privatization nationally, to counter the pro-public education group, Montclair Cares About Schools (MCAS). Montclair Students First employed, Atty. Shavar Jeffries of Lowenstein Sandler, and the failed 2014 Cartel-backed candidate for Mayor of Newark, to subpoena all emails regarding public education advocacy of the MCAS president, Distinguished Professor Michelle Fine, going so far as to make the request to the City University of New York, her employer as a way to embarrass and bully her.
Jeffries also issued summons to Gayl Shepherd, president of the Montclair Education Association (MEA) and sued for the removal of Sean Spiller, Montclair Town Council member (and a statewide teacher's union official), from the Montclair Board of School Estimate which helps to set school funding for an alleged conflict of interest. The case is currently under appeal.
Third, David Herron, a Montclair community activist, filed an ethics complaint against then school board member, Leslie Larson, wife of Cartel surrogate, Don Katz, for her participation in MSB contract awards to her husband and his friend, Norm Atkins, founder of the Uncommon Schools Charter Management Organization. On March 21st, Herron sent a formal letter to the
Herron also raised issues surrounding Dr. MacCormack's changes in the district's insurance and health providers. Before these issues became public controversies, MacCormack resigned as superintendent and left in the "middle of the night" for parts unknown at the time. Larson quietly left the Board, before the disputes metastasized into a full-blown crisis and, perhaps, a criminal investigation. On March 21st, Herron sent a formal letter to the Essex County Superintendent informing her that he would continue to pursue the email caper.
In a fit of anger over what he considered an attack on his wife, Don Katz said he would raise money to defeat the Mayor and Town Council in their reelection bids on May 10, 2016. Katz tried to recruit his protégé, Shelly Lombard, former MSB Board member, to run for mayor, but she declined. Maureen Edelson, who was put up to challenge Third Ward Councilman Spiller, the Cartel's main target, did not meet the deadline for certification of signatures. The seven incumbents are running as a slate and appear poised to return to office given the tactics pursued by Cartel surrogates.
To date, the Cartel has been unable to wrest control of the Montclair Public Schools from its citizens and teachers. Moreover, the recent revelations regarding the email scandal and the enemies list has served to strengthen pro-public education stakeholders.
However, Montclair residents must remain vigilant as its current interim superintendent, Dr. Ronald Bolnadi, a staunch supporter of public education, will leave soon. He has been unwavering in not working with the MSB to block Montclair citizens from the truth of the Cartel's antics. Don Katz and the rest of the Cartel gang are already scheming to recruit another Broad superintendent to advance their privatization initiatives as soon as he departs.
As the late New Jersey icon, Yogi Berra stated, "it ain't over until it's over."