There have been lots of words written about the demise of newspapers and other "news outlets" in the U.S. by such organizations as FAIR, Fairness and Accuracy in Reporting, which tries valiantly to balance its analysis against the multitude of Right Wing groups that have pounded American citizens' brains with the propaganda that the "media" is liberal (even a conspiracy) and that conservatives do not stand a chance of having their story told in the mass media.
In fact, nothing could be further from the truth. It is the billions spent by the millionaire and billionaire class to buy up the means (newspapers, magazines, radio and television stations) by which citizens are expected to get their information to make informed choices in voting. The struggle of curious citizens to break free of this hamstringing of democracy continues to this week and this day.
Newspapers always have been cash cows, especially in small towns and in rural areas, but now, most of them are in financial trouble and are seeking ways to cut their expenses by—what else?—cutting news staff and anyone else they can to lift their sagging profit margins.
That's why the Times Union in Albany (the paper of record for New York's Capital District) tried to squeeze its news staffers for a few drops of that profit increase. How are they doing that? By failing to negotiate in good faith with the Guild and refusing those workers a raise for the past eight years. In case you missed that: Union news gatherers have gone eight years without a raise in Albany, try as they might to settle the contract.
Next thing you know, Capital Newspapers (owned by the Hearst Corporation) will be offering yet another buyout, just as the Columbus Dispatch, Columbus, Ohio, offered its workers last year. In mid-August, the Ohio paper was set to meet with its news staffers about the buyout. According to Columbus Business First, "Interim Publisher Jim Hopson first told staff about the buyout option in a July 30 meeting, pitching it as a way to save jobs of other employees who might otherwise be cut. New Media Investment Group Inc. (NYSE:NEWM) bought the newspaper and other assets in June and last month revealed plans to cut costs by $10 million during the next two years."
It didn't take the "new owner" long to decide that a newspaper could sacrifice its news gatherers and other workers, to help the bottom line of its investors reach the $10 million in savings.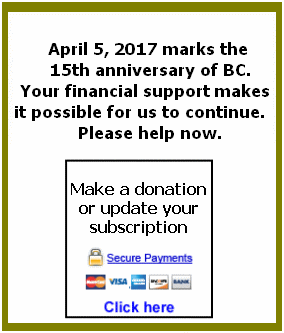 Here's how insidertradingreport.org describes the new owner in August: "New Media Investment Group, Inc. is a publisher of locally-based print and online media in the United States. It is focused primarily on investing in a diversified portfolio of local media assets, and

on existing advertising and digital marketing businesses. As of September 28, 2014, the Company operated in over 370 markets across 27 states. Its portfolio of products, as of September 28, 2014, included 450 community publications, over 370 related Websites, and six yellow page directories, serve more than 130,000 business advertising accounts and reach over 14 million people on a weekly basis."
By and large, this has worked and it is seen in the current presidential primary elections. One could ignore the Republican primaries, because the front-runner status of a political neophyte, Donald Trump, has thrown the Grand Old Party into a maelstrom of worry that, if nominated by his party to be its presidential candidate, would lose the general election and finish off what's left of the party's perceived unity. That, the party's leadership fears, could set the party back decades, if not generations.
The facts are out there about the purveyors of mass information, but it is little reported by the same mass media: All of our information comes from sources that are owned by fewer and fewer corporations and very rich individuals. A generation, or so, ago, a majority of these outlets were owned by some 50 different corporations, with a healthy smattering of family- or small town-owned newspapers and radio stations. Those days are long gone and the results couldn't be made clearer than this one example pointed out this week by FAIR.
In one 16-hour period, March 6 and 7, the Washington Post ran 16 negative stories on the campaign being run by Senator Bernie Sanders, who describes himself as a Democratic Socialist. It can be argued whether he is an actual socialist, but leaving that aside for the moment, the very word is enough to throw the millionaire and billionaire class into a tizzy. Some of the headlines the newspaper of the nation's capital ran against Sanders included: "Bernie Sanders Pledges the U.S. Won't Be No. 1 in Incarceration. He'll Need to Release Lots of Criminals;" "Clinton is Running for President, Sanders is Doing Something Else," and "This Is Huge: Trump, Sanders Both Using Same Catchphrase."
Surprise! The Washington Post was purchased in the recent past by Jeff Bezos, who is described as a libertarian and who is CEO of Amazon, arguably one of the worst corporations in American, from the standpoint of its low-wage warehouse workers. Bezos can be counted on to declare that he doesn't interfere with the editorial policy and staff of the paper, but that's like saying that Rupert Murdoch has nothing to do with the editorial policies of Fox "News" or the New York Post. Or, that Sun Myung Moon had no influence on the editorial policies of his Right Wing Washington Times. They all would claim that they have not, and do not, tell editors what to cover or what to write on a daily basis, but there is such a thing as self-censorship and it is applied generously by the staffs of each outlet, every day. They know who the boss is, they know what's expected of them, and they deliver.
Pundits can blame "low information" voters for the state of the country and the condition of its politics, but much of the blame can be laid at the feet of those who are the gatekeepers of our "news media," and those who aim to destroy public education as we know it (see the charter school "movement" that was started by millionaires and billionaires to weaken free and universal public education). Voters need accurate information and they need the education necessary to process that information.
They need the truth. Even so, even with the propaganda that passes for news, the body politic seems to innately know how to thwart those who would manipulate their opinions and their actual votes. This appears to have happened just this past Tuesday, when the expected winner of the Democratic primary in Michigan, Hillary Clinton, was upset by Sanders and the upset was not by a small margin, considering that the powers that be want no part of a self-described socialist winning elections. Talk about upset apple carts.
Getting back to the buyouts offered to news and other staff of daily newspapers, it's clear that investors, not news people, are in charge of the dissemination of information that a democracy needs. Everything is a "product" and news is no different than the latest electric can opener. The culmination of this process has come at a particularly bad time, when the people need accurate information to make their decisions about their democracy, or what we once called a democracy. The country is in as much trouble in every way as the newspapers are.
The only thing is, there's no one to offer the American people a buy-out.