At the Oscars, Chris Rock spoke the truth about racism, in light of the #OscarsSoWhite protest of the absence of melanin among this year's Academy Awards nominees. But when the folks at the Oscars are paying you, you can only go so far.
A lot of people had big hopes for the actor and comedian, who has been known to speak his mind. Rock had a fine line to maneuver that evening, as the African-American host of an awards ceremony that had nominated not one black person. There were a few foreign winners of color that evening — South Asian and Latin American — among the mere 6.4% of acting nominations that have gone to non-white actors since the Academy was established in 1929. And that's a shame.
Watch the full monologue




On the one hand, we must give Chris Rock credit for speaking candidly and exposing the racism of Hollywood in his monologue.


-Jamie Foxx Shades Oscar Protesters, Calls Out Will Smith
"I'm here at the Academy Awards, otherwise known as the White People's Choice Awards," he said. "You realize if they nominated hosts, I wouldn't even get this job. Y'all would be watching Neil Patrick Harris right now."
Rock recounted a moment when he spoke to President Obama at a fundraiser about the racism of white liberals: "So at some point you get to take a picture with the President. And they're setting up the picture. You get like a little moment with the President. I'm like, 'Mr. President, you see all these writers and producers, actors, they don't hire black people. And they're not nicest white people on earth. They're liberals.' Cheese."
"Is Hollywood racist?" Rock asked the audience. "You have to go at that in the right way. Is it burning cross racist? Is it fetch me lemonade racist? It's a different type of racist," he continued. "Hollywood is sorority racist. It's like, 'We like you Rhonda, but you're not Kappa.' That's how Hollywood is."
-Tyrese Calls On Chris Rock To Boycott The Oscars
And in his monologue, the Oscar host was able to nail down the most important thing that black actors want: "What I'm trying to say is you know it's not about boycotting anything. We want opportunity. We want the black actors to get the same opportunity. That's it. Not just once."
However, Rock was criticized for belittling the #OscarsSoWhite activists for not protesting a "real" issue such as those problems faced by the civil rights movement of the 1960s:
I'm sure there were no black nominees those years. Say '62, '63. And black people did not protest. Why? Because we had real things to protest at the time. You know. We had real things to protest. We were too busy being raped and lynched to care about who won for best cinematographer. When you're grandmother's swinging from a tree, it's really hard to care about best documentary foreign short. What happened this year? What happened? People went mad. Spike got mad. Sharpton got mad. Will got mad. Jada got mad. Jada's said she's not coming. She's protesting. Isn't she on a TV show? Jada's gonna boycott the Oscars. Jada's boycotting the Oscars is like me boyco tting Rihanna's panties. I wasn't invited. Though that's not an invitation I would turn down.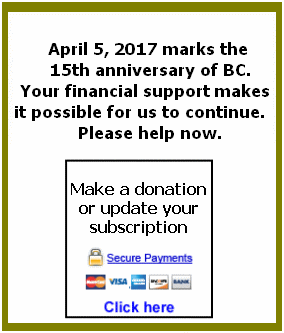 By making light of this struggle to open up the movie industry — in front of the entire world — Rock implied that black people have nothing better to do with their time. And he missed a perfect opportunity to give props to the #BlackLivesMatter movement. This is a movement which addresses the very real life-and-death issues of police brutality and criminal justice reform and helps everyday black men, women and children who never had a chance to host Oscar shows. And Rock could have connected the dots between the struggles to value black lives in the justice system and the efforts to lift up and affirm black voices in the film industry.
There were some other issues with the awards show. For example, the appearance by Stacey Dash and her Black History Month tribute just made no sense at all.
Further, while mentioning and even reinforcing the #OscarsSoWhite controversy was necessary, the diversity thing was a bit overdone, even patronizing and smacking of paternalism. You had the impression that a busload of black people was shipped in at the last minute as window dressing, a face-saving measure. There were so many black presenters — each accompanied by a white sidekick — you would've thought you were watching the BET Awards or the NAACP Image Awards, but for the total absence of black awardees.
-Whoopi Goldberg Insists That Oscars Can't Be That Racist Because She Won Once
And while humor has its place, the succession of comedic diversity skits — with Whoopi Goldberg as a janitor, Tracy Morgan as "The Danish Girl," Chris Rock's interview with Compton theatergoers, and a Suge Knight lookalike in a prison jumpsuit — gave the impression that white folks were there to laugh at black people's expense. And when that happens, you run the risk of devolving into a minstrel show:
Ultimately, Chris Rock was playing the role of an entertainer, a comedian on payroll who was playing to his audience. He vindicated the Oscars by denigrating the #OscarsSoWhite protests, because he could not bite the hand that feeds him. But Rock made a powerful statement by calling out liberal white racism in the motion picture industry. On one level, he missed an opportunity on that stage to articulate the things that Dick Gregory or the late Richard Pryor certainly would have mentioned. But he must receive his props for that which he did say, and as the first person to say it as a host of the Oscars. And if this is the last year that we have to witness an all-white Oscars — as if to tell us we are good enough to give out Oscars but never to receive them — then he did a good job.
This commentary was originally published by The Grio