The U.S Conference of Mayors met in Washington, D.C. for two days last week, and a group of race and gender diverse mayoral surrogates for Cartel privatization advocates (conservative billionaires, Wall Street financiers, major corporations, and foundations) were in attendance. They represent cities where police departments have assaulted and/or killed African American males and females with impunity, where privatization policies have devastated public education, and where citizens have launched vigorous protests against these problems.
In a fit of arrogance and hubris, the mayors scheduled Chicago Mayor Rahm Emanuel as a "… featured panelist at the opening plenary luncheon. The topic: "Reducing Violence and Strengthening Police/Community Trust." Emanuel's companion panelists allowed him to omit discussion of the recent killings of black males by Chicago police officers and the resulting cover ups. In addition, he was permitted to give an opening monologue about his alleged successes in the Chicago Public School System (CPS): that "Chicago is at a record-high, near-70 percent graduation rate …" and its "sophomore class is on track …to get (to) 84 percent." He also noted that there were "… 26,000 kids in summer jobs. . . ." and that … "overall crime over four years is down about 35 percent."
However, it is understandable that Emanuel was granted a pass given the recent track records of several of his mayoral colleagues. Nearby Baltimore Mayor Stephanie Rawlings-Blake, the panel moderator, leads a city that experienced civil unrest after the 2015 death of Freddie Gray, a black male, while in police custody. Six police officers were indicted for assault, manslaughter, or murder and are currently being brought to trial.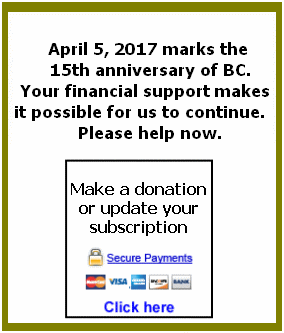 Baltimore has had seven mayors, three white and four black, since its last riot in 1968, and four of the last five (with the exception of Democratic presidential candidate, Martin O'Malley) have been African American. All have presided over a police force that is hostile to blacks, and the latter mayors have, with Cartel backing, worked to privatize the public schools. Kurt Schmoke, mayor from 1987 to 1999, aggressively championed both publicly-funded private school vouchers and corporate charter schools. Rawlings-Blake and her predecessor, Sheila Dixon, appointed back-to-back superintendents, Dr. Andres Alonzo and Dr. Gregory Thornton, who continued the march toward public school privatization and laid off hundreds of teachers.
Thornton previously served as superintendent of the Chester Upland School District in Pennsylvania that was so overrun by charter schools costs that it was unable to pay its teachers until a national furor ensued, forcing the state to step in with emergency funding. Prior to coming to Baltimore, Thornton headed the Milwaukee Public Schools (MPS) where he worked with the business community to pass state legislation, the Opportunity Schools and Partnership Program (OSPP), that enables them to convert low-performing MPS schools to charter schools and private schools. Thus, Rawlings-Blake was in no position to challenge Emanuel on police or education issues.
Also in attendance was Frank G. Jackson, Mayor of Cleveland, where a white police officer, Timothy Loehmann, killed an eleven-year old black youth, Tamir Rice, who was playing with a toy gun on November 22, 2014 (saying he feared for his life). Loehmann had been a Cleveland police officer since March of 2014. Before that, he spent five months in 2012 with the police department in the Ohio suburb of Independence, about 13 miles south of Cleveland. Four of those five months were spent as a cadet in the police academy. According to Loehmann's personnel records, that the city of Independence released, the department was in the process of terminating him when he resigned in December 2012. How did he get through the Cleveland application process?
His supervisors described him as emotionally unstable with a "lack of maturity" and an "inability to perform basic functions as instructed" during a weapons training exercise. The Loehmann case was presented to a grand jury, and at the district attorney's urging, he was exonerated. Loehmann had been hired by a Cleveland Police Department, headed by an African American chief, who was a 29 year veteran. (Tuesday's dismissal of six Cleveland police officers for firing 120 shots into the car of an unarmed black couple who had committed a traffic violation, after they had been subdued, killing them both, does not change Cleveland's sorry state of police-community relations.)
Thus, a black mayor and a black police chief seemingly have little impact on police mistreatment of African American citizens in a majority black city. Additionally, Cleveland's public schools have been victimized by privatization—vouchers and corporate charter schools—since the late 1990s, and Cartel members have made billions of dollars feasting on low-income children of color without improving the quality of their education.
New Orleans Mayor Mitch Landrieu and former mayor Marc Morial, who also served as panelists, managed a city found by the U.S. Justice Department to have had widespread police misconduct. Emanuel was surrounded and protected by fellow mayoral travelers whose police departments were and are out of control and whose public education systems have been in the throes of Cartel-backed privatization for more than a decade. The panel treaded lightly around the elephants in the room—police transgressions and the destruction of K-12 public education.
Marc Morial, now CEO of the National Urban League, receives substantial annual funding (as does the NAACP) from the Koch Bros., major leaders of the Cartel. He has been generally supportive of the Cartel's Common Core and corporate charter school agenda as is Rahm Emanuel. The annual meeting of the U.S. Conference of Mayors was in many respects a gathering of the Cartel's majority and minority disciples.
Emanuel is hanging on to his job with the implicit support of his contemporary political allies. With the quiet assistance of President Barack Obama, he has appointed retired Philadelphia Police Chief, Charles Ramsey, who began his career in Chicago, to help guide civil rights reforms in the Chicago Police Department. In January 2015, Obama tapped Ramsey to help lead a White House Task Force on 21st Century Policing, a group of leaders who counsel local and state governments on community relations.
Despite his machinations, Emanuel's chances of hanging on to his job are not good. He will increasingly become an unbearable albatross around the political necks of current President Obama and would be President Hillary Clinton, and he will have to go.