Mayor Rahm Emanuel is being deserted by his erstwhile close friends, Hillary Clinton and President Barack Obama. As noted in my January 14th column, Hillary Clinton would have to step away from Emanuel in order to keep her presidential aspirations from being damaged. Earlier, she stated that she had confidence that Emanuel would be able to fix the problems in Chicago. But on the January 17th edition of "Meet the Press," when asked directly by the host, Chuck Todd, if Emanuel has the credibility to heal the wounds in Chicago between the African-American community and law enforcement, she responded, "Mayor Emanuel has said that he is committed to complete and total reform and I think he should be held to that standard," adding that it's "going to be up to him and up to the people of Chicago" to prove his credibility.

She placed a clear distance between Emanuel and her campaign, and she will have to go even further. A series of recent events is forcing her hand:
The most recent revelations that she had top secret, highly classified data on her personal email server.

Bernie Sanders' widening lead in the New Hampshire primary and their virtual tie in Iowa.

The current negotiations between Emanuel and Karen Lewis, president of the Chicago teachers Union (CTU). (If they blow up, Hillary will surely be asked to choose a side and to stand with the CTU.)

The push back against Cartel member Eli Broad's proposal that would move fifty percent of the Los Angeles Unified School District's (LAUSD) 650,000 students into corporate charter schools by 2023. (The LAUSD School Board has formally denounced it, and Hillary will likely be asked to oppose this measure when it comes up on the campaign trail because she has already made a gaffe in stating that she would close public schools that were facing performance challenges while campaigning in Iowa, causing discomfort among her teacher union supporters. She and Bill double-crossed NEA teachers while he was Governor of Arkansas.)
However, Hillary's biggest challenge will be her coming face-off with "Black Lives Matter" when they ask her to join them in publicly calling for Rahm Emanuel's resignation. She crossed swords with them during their first encounter when they confronted her with their position on questionable police killings of African Americans. This time, their call will be even more urgent. Politically, Hillary knows that Emanuel's relationship with Chicago's African American community is far beyond repair, and her "electric slide" around the issue on "Meet the Press" cannot be used again. Moreover, Congressmen Danny Davis and Bobby Rush cannot save her by reiterating their ridiculous statement that removing Emanuel will lead to chaos.
In case they are unaware, Chicago has been in CHAOS since he took office in 2011: the police murders of black males and females, using them for target practice (How else can you explain 16 shots to a black male in a prone position?); the shooting of an African American grandmother who was in the process of assisting the police; the Chicago corporation counsel's office that has been judicially found corrupt; Emanuel's four year assault on Chicago teachers, their union, and students; red light cameras for traffic violations that disproportionately targeted Chicago's low-income black and Hispanic citizens (a la Ferguson, Missouri), etc. while allocating billions of city dollars to the corporate one percent.
Elsewhere, Gov. Bruce Rauner, Rahm's former partner in privatizing the Chicago Public Schools and exponentially increasing the number of corporate charters, and the Republican Assembly and Senate leadership have proposed that the Chicago Public Schools (CPS) and the City of Chicago file for bankruptcy protection and allow a state takeover of CPS, a strategy that has not worked for any school district in the nation. In addition, it is almost always employed against districts where the student population is majority-minority and low-income. Rauner is sticking it to Emanuel when he is most vulnerable, the absolute best time to stick it to an adversary, even one who was formerly a friend.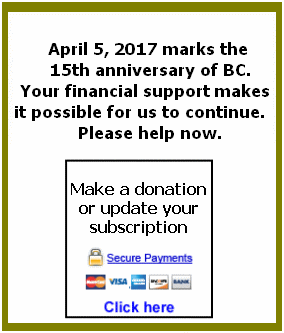 However, Hillary's greatest threat may be Donald J. Trump weighing in on the police murders in Chicago. Confidential sources have confirmed that Rev. Omarosa Manigault, a former contestant on the Apprentice and Trump's top black advisor, has urged him to join "Black Lives Matter" and others in demanding that Emanuel leave office. This strategy, paired with Trump's previous attack on Bill Clinton and his treatment of women, could prove toxic for Hillary's campaign as she enters primary season. How much longer can she duck and dodge the urgent concerns of one her strongest constituent bases, the African American community.
Meanwhile, President Obama is also feeling pressure from the Emanuel mess. Valerie Jarrett, his main White House counselor, and an African American, is in constant contact with David Axelrod, Obama's former campaign mastermind and White House guru, to determine whether Emanuel can be persuaded to abdicate office without rancor. Axelrod, one of his closest personal friends and political mentors, is serving as the resignation whisperer in this situation. The Obama brain trust has concluded that Emanuel has to go. They are joined in this view by Cartel members and the Chicago business community whose profit margins have been and are being substantially hurt by this ongoing crisis.
Obama, personally, has tried to remain above the fray, but Emanuel's people are reaching out to him directly stating that he owes Emanuel support for his past loyalty and his assistance in resolving some delicate political matters. Obama has begun to have second thoughts about placing his presidential library in Chicago as a result of this continuing controversy, but it would be politically untenable for him to pull out now.
Ironically, Obama and Hillary (and Bill) are locked in a death grip during this predicament due to their mutual political need: Hillary clinging to the Obama legacy in hopes of rallying and turning out the Obama coalition if she captures the Democratic nomination, and Obama forced to embrace her because still has the best chance of getting the nomination, winning the presidency and ensuring his legacy, and the Republicans will undo everything he accomplished during his tenure as President if they win the White House. Furthermore, Obama is indebted to former President Clinton because he explained Obama's first term better than Obama did himself at the 2012 Democratic Convention. But all three of them need for Emanuel to go if they are to achieve their respective objectives.
As predicted in Part I of this series, that is more likely to happen with each passing day.