I had a recent experience with a well-known corporate giant that burned me up—after they burned me. I rented a car from Enterprise Rideshare—my first with this company. I made the moral mistake of returning the vehicle late, and thus, expected a penalty in the form of a late fee. What I didn't expect was for my wallet to be raped by Enterprise.
I'm all for "personal responsibility" as it is defined by right-wing, capitalist-minded, Conservatives; that means, when you mess up, you pay a price. What I don't agree with is the notion that corporations can destroy your life by assessing draconian penalties that send working-class Americans into a debt spiral.
The hourly rate for this rideshare was somewhere between $7 and $11. I was cool with that, but a 12-minute tardy return earned Enterprise a $55 windfall. Oh, hell no, Enterprise didn't! Not only did they hit me with this exorbitant late fee, but leveled more on me!
I rented two days in a row…but then on the third day, I reserved but elected not to take the car. I canceled the reservation online within an hour after I reserved the car, and they charged me for the full cost of the rental! Now, wait one cotton-pickin' minute here (and I felt like a cotton-picker after this episode too)!
I immediately called Enterprise Rideshare to express my surprise, dismay and disagreement with this policy of a sevenfold penalty imposed upon me, and they justified it by expounding on the inconvenience that my actions would cause the next renter. I conceded that my failure would inconvenience the next person, but is the next person going to net any of that windfall?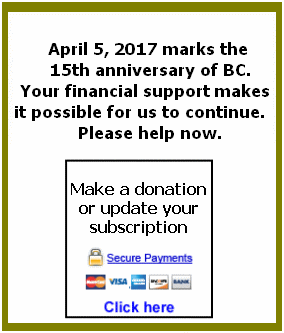 So what does the inconvenience resulting from my actions have to do with draconian fees?
I raised hell and threatened to use all of my networking capacity to warn a gentrifying Washington, DC to steer clear of a company that exacts predatory fees on unsuspecting consumers (Did I mention the lack of a prominently displayed "cancel" option on the website when I attempted to cancel the third rental?).
Well, when the dust cleared, Enterprise heard my unbending dissatisfaction (yes, I used the term "predatory" when I expressed my disgust to the representative). The company "forgave" the late fee on the first, and erased the non-rental fee on the third occasions. No, I'm not satisfied; I'm not satisfied because, they're going to screw someone else in my community who might not fight as hard. They'll screw someone who is not as versed in predatory practices. I do find that type of corporate practice predatory.
I'm poor and I feel that I've been preyed upon. I find this behavior no different from payday loan retailers that charge outlandish interest fees. The worst part is that exorbitant fees are not illegal. There are legislative bodies—and legislators—that allow this monetary rape! We've got to fight back—and with the gloves off.
I hate hearing Conservatives holler about the "Americanism" of corporate actors, when they're fully aware that the average interest rate on a same day payday loan can be over 900% for a 1-week loan, over 400% for a 2-week loan and 200% for a 1-month loan. That type of business practice is worse than any "loan shark" I've ever met…that's the work of "loan whales!" Enterprise "loaned" me a car in the same sense Payday places loan people money. Payday loans are an abusive form of lending that traps borrowers into an unending spiral of debt—a losing proposition for any American borrower.
What lawmaker is doing something about this?
Newly elected Virginia Senator Scott Surovell (D) filed four bills to close loopholes and protect consumers from predatory lenders. The bills will protect financially vulnerable Virginians from predatory lending practices by capping interest rates on largely unregulated consumer finance loans, close a loophole that title lenders use to make predatory loans, prohibit car title and consumer finance lenders from co-locating, and enhancing reporting requirements for consumer finance lenders that co-locate with car title lenders.
While Virginia's proposed legislature doesn't address my situation with Enterprise, Surovell's bills represent a great start. What I experienced was a 685% increase on a car rental! My 15-minute tardiness in returning the vehicle is peanuts compared to this multi-million dollar corporation's bottom line. I feel I can speculate with authority on how the company accumulated its multi-millions.
When we sleep on payday loan injustices, they creep into "fee-rape", rather it's at ATMs or from utility bills, banking/debit cards, or trip-ups we experience just trying to survive in this predatory capitalist paradigm. Enterprise Rideshare seems to be the latest capitalist beast feeding on working-class and poor prey. In the words of singer-songwriter, Mellisa Etheridge, "We've got to wake up!" Though I recouped most of my money, I'm still pissed off and they won't get another dollar from me—and I'm telling my network of friends, family, allies and associates about this injustice. I cannot allow myself—or my community—to be punked by a predator.