Chicago Mayor Rahm Emanuel is near to being pushed out of office by his closest allies: former U.S. Senator and Secretary of State Hillary Clinton and President Barack Obama. Emanuel's belligerent promotion of the privatization of public education at the behest of the Cartel of corporations, foundations, and Wall Street financiers, coupled with the Chicago Teacher Union's (CTU) call for his resignation earlier this week (while they negotiate with him for a new contract), will likely be the final straws that will lead to his involuntarily leaving office. A perfect storm is forming for his removal, despite his best efforts to avoid it.
First, Hillary has a long and complicated relationship with Emanuel dating from his service as a Clinton bulldog and hatchet man in the administration of President Bill Clinton in the 1990s. They have remained political bedfellows since that period. During the onset of Emanuel's conflicts with the teachers' union and the police scandal, Hillary publicly stated her confidence in his ability to solve these crises. Now she is in a delicate position as her campaign for president is buffeted by the rise of her major opponent, Sen. Bernie Sanders, in the forthcoming Iowa and New Hampshire primary races. He currently leads in both races.
Although Hillary previously held a double-digit lead in national polls that rested, in large part, on the strong support of African Americans for her candidacy, two national polls released yesterday show that Sen. Sanders has closed the gap to single digits. Hillary's backing in the black community will be severely tested when she enters the third Democratic presidential primary in South Carolina in late February 2016 where the majority of the primary voters will be African American.
As Emanuel's troubles mount, Hillary finds herself in the unenviable position of holding on to black voters if she stands by him. She cannot survive the Sanders challenge if she is publicly identified as an Emanuel supporter while he is being asked to resign by Chicago's African American, Hispanic, and a growing segment of the broader community for his cover up and mishandling of the alleged police murders of Laquan McDonald and Rekia Boyd in the streets like dogs.
Sanders, after initially being challenged by leaders of "Black Lives Matter (BLM)," hired a BLM member to be one of his spokespersons. In the past month, he has also been endorsed by African American hip hop rappers, Killer Mike and Bun B, who further threaten Hillary's standing among black millennials and the wider African American community. Thus, she is in a position similar to her 2008 race against then Sen. Barack Obama after she lost the Iowa primary. Prior to that race, Hillary led him by 24 points in the Black community in national polls but dropped precipitously into the low single digits and never recovered after that. She is now facing a similar challenge in 2016.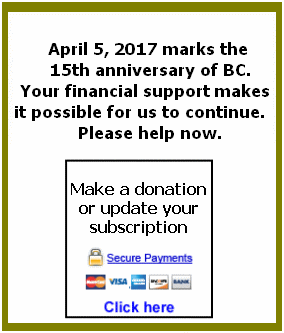 Hillary's campaign is in serious discussions as to when and how to publicly break with Emanuel over his handling of his police and public education crises and to diplomatically encourage him to leave office. She and Bill have dropped close friends and political allies before when it was in their political interests: Lani Guinier, a Yale law school classmate of both Hillary and Bill, in 1993 when Bill withdrew her nomination for Assistant Attorney General for Civil Rights in the Justice Department after conservative pushback. In 1996, Peter Edelman (husband of Marian Wright Edelman, President of the Children's Defense Fund, who gave Hillary an internship there while she was in law school) had his nomination for a federal judgeship withheld after he and his wife strenuously opposed Bill Clinton's signing of the welfare reform bill.
It is decision time on Rahm Emanuel. Hillary has watched his close ally, Illinois Republican Governor Bruce Rauner, who worked with Emanuel to privatize Chicago's public schools and to attack education and other public-sector unions, abandon him and endorse his removal from office along with Chicago-area Democratic elected officials. As support for Emanuel crumbles, Hillary is finding herself alone on a political island.
Second, President Obama is confronting a similar dilemma that could impact his political legacy. Rahm Emanuel served as his chief of staff and spearheaded his alliance with the Cartel in the dismantling of public education nationally. On January 29, 2009, Cartel representatives met with Obama in the Oval Office and handed him a draft of Race to the Top (RTTT) which has been arguably the most destructive piece of legislation for public education ever. Under the RTTT umbrella, thousands of corporate charter schools have been opened, tens of thousands of teachers have been fired, thousands of public schools have been closed, repurposed, and/or converted to corporate charters, and the African American middle class has been decimated.
In addition, Obama has successively appointed two reactionary U.S. Education Secretaries (Arne Duncan and Dr. John King, a black Puerto Rican) whose fealties to the Cartel are unquestioned. Dr. King, former Commissioner of Education for the State of New York, has been appointed Acting Education Secretary because his attacks on public education and teachers were so vitriolic during his tenure that Obama could not risk a public battle over his confirmation between his administration and his public-sector union allies who were significantly responsible for his successful 2008 and 2012 elections.
At the Cartel's insistence, Obama declined to appoint Dr. Linda Darling Hammond, former dean of the Stanford University School of Education, currently Charles E. Ducommun Professor there, and an internationally-recognized expert on teacher and urban education as the first African American female U.S. Education Secretary (appointing Arne Duncan instead). Dr. Darling-Hammond was led to believe the nomination was forthcoming after she took on the assignment of chairing Obama's transition team for the department.
The national black community is becoming increasingly aware of his dismantling of public education, and Karen Lewis, head of the Chicago Teachers Union, and her members have experienced firsthand the Obama administration's devastation of public education in Chicago via his and the Cartel's surrogate, Rahm Emanuel.
Obama's legacy is at stake with his continuing attachment to his former chief of staff. He cannot afford to be linked with Emanuel as the controversy over his continuing assaults on public education, his police department's cover up of murders of African American males and females, and just last week his senior corporation counsel's concealment of evidence in a trial of two Chicago police officers over a fatal Chicago police shooting and then lying about his reasons for doing so. The presiding judge threw out the not guilty verdict and ordered the city to pay attorney's fees to the plaintiffs that likely will amount to hundreds of thousands of dollars even before a retrial can take place.
President Obama has a choice to make. He can remain silent and hope the Emanuel catastrophe ebbs, or he can call and counsel him to leave office before he further undermines the Obama legacy and unwittingly sabotages the election of Hillary Clinton to the U.S. presidency. Obama's best option is to call Emanuel as he did to settle the 2012 teachers' strike and ask him to step down.
Tempers are boiling in Chicago and are unlikely to cool before President Obama returns to the city to begin construction of his presidential library in 2017. Is he willing to hazard possible protests from his brothers and sisters who are beginning to connect the dots between the Cartel, the Obama Administration, the mayor, and the destruction of the nation's third largest school system if Emanuel is still in office?
Rahm Emanuel needs to go in order for his two confidantes to politically survive and thrive. It is just a matter of time before he doe