The demise of Chicago Mayor Rahm Emanuel is at hand based in large part on his continuing assault on public education. Despite his apology for the police murders of Laquan McDonald and other African American males and females, his appointment of a committee to reform the Chicago police department, and his "come to Jesus" meetings with Chicago's leading black clergy, calls for Emanuel's resignation continue to escalate. Adding fuel to the latter initiative is a recent judicial ruling that Chicago's senior city corporation counsel, Jordan Marsh, concealed evidence which overturned a jury verdict which exonerated two cops who killed an African American male, Darius Pinex, (Marsh resigned shortly thereafter), which will result in the city having to pay hundreds of thousands of dollars in plaintiff's attorney's fees. In addition, upwards of a billion dollars has been paid out to resolve police wrongdoing during the last decade.
Emanuel's upcoming negotiations with the Chicago Teachers Union (CTU) will be the final nail in his political coffin. His unyielding commitment to implement the corporate and foundation Cartel's extermination of public education persists even as his political career is being undone. Emanuel continues to underfund the public schools and expand the list of schools to be closed. But his Cartel comrade-in-arms, Illinois Gov. Bruce Rauner, with whom he has collaborated to undermine unions' collective bargaining rights and downsize teacher pensions, has promised to sign the bill that would permit Chicago citizens to recall their mayor, stating that he was "very disappointed" in Emanuel and Cook County State's Attorney Anita Alvarez over their handling of Chicago police misconduct cases.
Gov. Rauner's comments come after the continuing silence of Chicago's African American aldermen and Emanuel's diplomatic support by Congressmen Danny Davis and Bobby Rush who implied that Emanuel's removal at this time would lead to political chaos, and that his adversaries should cut a deal. But as the pressure mounts, both will climb on board for their own political survival. Fortunately, Emanuel's likely resignation will rest in the hands of Karen Lewis, president of the Chicago Teachers Union and the continuing community protests led by "Black Lives Matter." Lewis brought Emanuel to heel in 2012 when she led a week-long teachers' strike which forced President Obama to call Emanuel and ask him to settle it because of the impact it was having on national teacher and union support for his reelection campaign.
She recognizes that Forrest Claypool, the current CEO of the Chicago Public Schools (CPS), the latest to hold the position since the Illinois legislature granted the Chicago mayor control of CPS in 1995, is unqualified for the office. His selection is entirely predicated on his willingness to carry out a political, not educational, agenda. All the CEOs have been political hacks, whether or not they possessed educational credentials. But Emanuel's appointees have been the worst of the lot.
He has hired three CEOs since being elected to office: Dr. Jean-Claude Brizzard from 2011-2012, whom Lewis drove from office during the strike settlement and Dr. Barbara Byrd-Bennett from 2012-2015, whose corrupt practices forced her to take an administrative leave, then resign from office, and plead guilty to a felony. She is currently awaiting sentencing for a plea agreement of seven and a half years offered by the federal prosecutor for her crimes. Brizzard and Byrd-Bennett came out of the Cartel's Broad superintendents' network; they were trained to dismantle public school districts, run them like a business, and to wring out profits for the private sector via exorbitant purchases of private-sector professional development services for teachers and principals, curriculum materials, questionable technology products, and the privatization of public school services and personnel.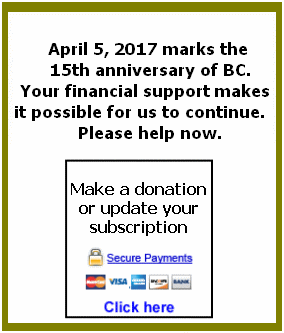 Lewis has enough intellectual capital, professional experience, and political savvy to bring all of these issues to the bargaining table and to connect them to the negotiations. For example, when Emanuel directly, or through his spokespersons, tries to explain why the city cannot afford to give teachers a pay raise; why teachers need to contribute even more to their pensions and benefits, while they are being cut; why class sizes cannot be lowered; and why even more schools need to be closed, etc., she will be able to point out the following:
As previously mentioned, Chicago has spent approximately $1 billion in payouts for police transgressions during the past decade, and tens of millions of additional dollars are in the queue with a high probability of having to be paid.

Emanuel authorized a $5 million payment to the family of Laquan McDonald before they even filed a suit (although Laquan was a ward of the state at the time of his murder).

He has authorized over $300 million dollars for private-sector projects whose fiscal returns for the city are questionable, and if revenues are generated, most will go to private-sector developers who live outside Chicago and/or the state of Illinois.

Emanuel's investments in Chicago neighborhoods and in CPS pale in comparison to his gifts to the private sector even as the social and economic needs of the city intensify exponentially.

Chicago's corporation counsel, police department, and other city offices suffer from corruption, ill management, and excessive patronage (which have wasted billions of dollars).

CPS teachers have been hampered in their effectiveness by exploding class sizes, declining resources, a harsh and unscientific evaluation system, and violence in their school service areas as a result of school closures which have facilitated gang struggles over turf.
Emanuel is unfit and unable to address these challenges as evidenced by his determination to cover them up. His erstwhile Democratic colleagues have gone silent: Chicago aldermen, etc., Democratic state legislators and other state officeholders (e.g., Speaker Mike Madigan and Attorney General Lisa Madigan); his Cartel associates (e.g., the aforementioned Gov. Rauner, who publicly criticized him; the retailers on the city's miracle mile (after losing more than a half billion dollars on black Friday and Christmas eve); and the developers whom he has awarded more than $300 million for city projects that will make them richer. Emanuel's closest friends and advisors (e.g., David Axelrod and David Plouffe, Chicagoans with whom he worked on the 2008 and 2012 Obama campaigns and in the White House) have also begun to damn him with faint praise.
President Obama has said or done nothing publicly for him although Emanuel served as his chief of staff. However, the President did direct his close friend, former Massachusetts Gov. Deval Patrick, a native Chicagoan, to serve as an advisor to the committee Emanuel selected to revamp the Chicago police department, but Gov. Patrick has chosen to keep a low profile for his own future political viability.
Into this vacuum of a decline in the backing of Emanuel by prominent Democrats and corporate leaders step Karen Lewis, "Black Lives Matter," hundreds of Chicago community groups, former Emanuel allies who feel betrayed, the clergy, other unions, and local politicians not tied to the mayor on behalf of teachers and Chicago citizens. Collectively, they can push the mayor out of office.
Karen Lewis is positioned to lead the final effort to save public education and put Chicago back on track. Unlike Mayor Rahm Emanuel, most Chicagoans accept the fact that a vibrant public education system is essential to the city's future and prosperity. It is time for him to go!