The current police and political crisis enveloping Chicago Mayor Rahm Emanuel is emblematic of the power of the Cartel syndicate of America's conservative corporations, foundations, and wealthy elite. Having selected Chicago as one of its primary targets for educational reform (i.e., making public education a profit center), it has fostered an aggressive form of privatization that has upended the city's social and educational infrastructure. Starting with Mayor Richard M. Daley in 1989, the Cartel, with the Mayors' full cooperation, has privatized freeways and traffic ticketing (red light cameras) which have devastated lower- and working-class people of color (similar to Ferguson, MO). But the privatization of public schools has been at the point of the spear of the city's dismantling of the public schools.
After election to office, Mayor Daley gained total control of the schools and appointed Paul Vallas, who had served as his budget director, as his first CEO of CPS in 1995. Vallas, who served until 2001, proceeded to turn schools over to the private sector to manage and to expand the number of charter schools under direct orders from Mayor Daley. (He would go on to wreak similar havoc in Philadelphia (2002-2006), where he presided over the nation's largest experiment in privatized management of public schools; New Orleans (2007-2012), turning it into the nation's first voucher and charter school district; and Bridgeport, CT (2012-2014) where he was fired, after a court ruling that declared he lacked the proper credentials to serve as superintendent.). Daley's second CEO, Arne Duncan, his chief of staff, served from 2001-2009, where he escalated the transfer of schools to the Cartel (and continued doing so as U.S. Education Secretary from 2009-present). His successors, Jean Claude Brizzard and Barbara Byrd-Bennett, continued this march toward privatizing CPS: closing schools and handing out exorbitant contracts for the privatization of school services and the purchase of technology products. Barbara Byrd-Bennett, who is currently serving jail time, after pleading guilty to theft (felony kickbacks), lined her own pockets while also filling those of the Cartel. Byrd-Bennett stated in an email to her co-conspirators that she needed the money because she "…had tuitions to pay and casinos to visit."
Unimagined at the time and likely they were unaware or did not care, these CPS CEOs, in their zest for privatization, collectively worsened gang violence and student-to-student homicides via school closings. They chose schools in low-income neighborhoods of color, chiefly African American and Hispanic, ignoring gang turfs that sparked intra- and inter-school conflicts. While these fights and killings were occurring, the CPS administration unwisely laid off hundreds of social workers, counselors, and mental health professionals while the violence and murders exponentially increased. The administration also reduced funding for classrooms, dramatically raising student-to-teacher ratios, which seriously undermined opportunities to achieve successful educational outcomes. Meanwhile, CPS teachers and staff have been blamed for the state of affairs in the school system and have been dismissed by the thousands, further positioning the school system for takeover.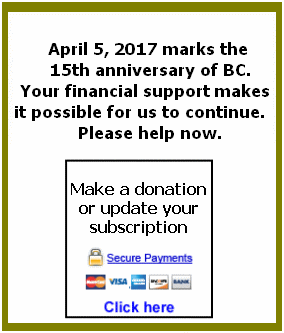 The Chicago model of dismantlement has been refined and replicated in Newark and Camden, New Jersey; New York City; Los Angeles, CA; Denver, CO; Memphis, TN; Houston, TX; Baltimore, MD; Rochester, NY; Cleveland, OH; Washington, D.C.; and the aforementioned districts among numerous others. Current Chicago Mayor Rahm Emanuel has pushed privatization to the limits while launching a full-scale assault on the budget of the Chicago public schools as a way to plug holes in the city budget, pay the Cartel, and to provide raises for the city's police officers while they are wantonly killing males of color in the streets. Laquan McDonald (who was shot sixteen times) and Ron Johnson (who was shot in the back) are the most prominent casualties of this redirection of public funding. Both males were students in CPS while its resource base was deliberately eroded, programs for at-risk youth were under-funded, and the environments in which they lived were devastated by the precipitous drop in employment in Chicago's largest employment anchor, the Chicago Public Schools.
After a failed thirteen month cover-up of the McDonald murder and an unsolicited $5 million payment to his family, Emanuel fired his police superintendent, Gary McCarthy, who was U. S. Senator Cory Booker's (D-NJ) director of public safety; Booker, whose political career has been fully-funded by the Cartel, privatized Newark's public schools when he was mayor of the city. (McCarthy is a member of the Cartel's stable of sub-surrogates who move from city to city to facilitate its agenda for its key surrogate.) Emanuel, while serving as President Obama's chief of staff, formed a close bond with Adrian Fenty, former mayor of Washington, D.C., another Cartel surrogate, who carried out its privatization agenda until he was defeated after one-term in office, along with Sacramento Mayor Kevin Johnson, another Cartel surrogate and husband of former D.C. schools chancellor, Michelle Rhee, who is currently under investigation for spending public money for personal use and charter school promotion. This has led Johnson not to seek an unprecedented third term.
Emanuel, in an effort to push back against calls for his resignation after the discovery of the cover up of the Laquan McDonald murder, fired Superintendent McCarthy and appointed a blue-ribbon committee to investigate the Chicago police department. Through his close relationship with President Obama, he was able to secure one of the President's best friends, a black Chicago native and former Massachusetts Gov. Deval Patrick, to serve as an advisor to the committee. However, as protests led by Black Lives Matter and the Rev. Jesse Jackson have intensified, Gov. Patrick has remained largely silent so as not to damage his own reputation and his quest for future office (It remains to be seen whether the decision behind the delay in the release of the pending federal indictment of former CPS CEO Barbara Byrd-Bennett until a month after Emanuel was reelected in a close election, which heavily depended on the black vote, will reach the Oval Office.)
In addition, Emanuel has spent tens of millions of dollars paying off families of other Chicago African American police victims to compensate them for their lost loved ones. What has been revealed is that Emanuel's starving and privatization of Chicago's public sector has had rippling effects across the city's social and economic infrastructure. Random school closings, massive layoffs of public-sector workers, where a disproportionate number of people of color are employed, and the economic raping of rank-and-file citizens has brought Chicago to the brink of community and financial chaos. The police shootings only highlight a metropolis in rapid decay. And the major beneficiaries are the Cartel and its allies, nearly all of whom are not residents of the city or state of Illinois. They have turned Chicago and its counterparts into public-sector profit centers as they continue to make systematic inroads into the national public education $1 trillion annual budget.