Why did Tim Wolfe, the president of the University of Missouri system, resign from his position? One can assume it was due to his failure to deal with the rampant racism on campus, the hostile environment for Black students, and the white supremacist climate that apparently was allowed to thrive at the institution.
Yet, racism has been a longstanding, unaddressed issue for years at Mizzou. Ultimately, this time, it was all about the dollars. Money is the one thing that white America values, and the only thing that matters in this Anglo-Saxon brand of capitalism. The leveraging of financial power by the striking Black football players was the ultimate tipping point. By getting to the bottom line, these students provide a template for other protesters accomplish what they will more efficiently, and in a shorter period of time.
Writing in The Atlantic, Adrienne Green provides some things to consider. For example, there were 32 football players who lent their support to hunger striker Jonathan Butler, and refused to play until Wolfe resigned. College football is lucrative with much money on the table, and that is certainly the case for the Missouri Tigers, which generated over $14.2 million last year. Further, as Green pointed out, the coach recently received a raise from$3.1 million to $4 million, while Wolfe made a mere $459,000 annual salary—which is not inconsequential, but indicative of the priorities of the university
This coming Saturday, Missouri is scheduled to play Brigham Young University. Under the contract, Missouri pays BYU, the visiting team, a visitor fee of $250,000. However, in the event of a game forfeiture, which was about to happen, Missouri would have to pay its opponent $1 million for each game it cancelled. Of course, this does not include TV deals, concessions and other business arrangements that depend on the games taking place.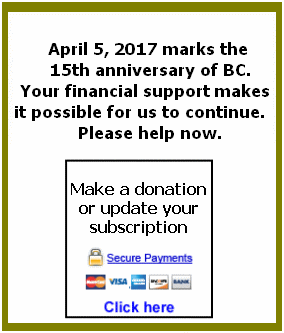 While only 7 percent of the university is Black, nearly half of the football team (60 of 124 players) is Black. Green indicated that in the past, white athletic directors were able to keep Black athletes separated from the issues affecting the greater college community and other Black students. This time was different, and one of those rare occasions when student protesters were able to bring a college to its financial knees. When the #ConcernedStudent1950 protesters disrupted their university's homecoming parade last month and blocked Wolfe's car, they were met with ridicule and the police force. But now they are triumphant, even if they still have yet to see their other demands met.
Perhaps the following tweet sums this moment up best:
The power of college athletics may very well be a lamentable and regrettable state of affairs, but it is a reality nonetheless upon which Black student activists were able to capitalize. State schools in particular place their resources in sports, which becomes the center of college life. Student athletes are viewed as heroes who generate great wealth for these institutions. However, if Black student athletes are not aware of their self-worth and potential power as leaders and influencers, they risk becoming merely high-priced slaves, at best mascots, or gladiators playing in the arena and getting crushed at the behest of the emperor. And in any case, when the police stop them on the road for driving while Black, there is little to no concern over how many touchdowns they scored in the big game.
Calling Black students ni***rs does not necessarily lead to action by white authority figures, nor does scrawling racist graffiti on campus buildings or littering a Black culture student center with cotton do the trick. Not even a Black man nearly dying of starvation may be sufficient, in a nation that is accustomed to the wholesale death of Black men. Perhaps not even a swastika made of feces will cause them to succumb to pressure. But a million bucks a game certainly will change things, in which case we will take the wins wherever and whenever we can.
This commentary was originally published by the AtlantaBlackStar
-0-

Note: Below BC has added the University of Missouri Protesters' Complete List of Demands That Led to President's Resignation:
1. We demand that University of Missouri System President, Tim Wolfe, writes a hand-written apology to Concerned Student 1-9-5-0 demonstrators and holds a press conference in the Mizzou Student Center reading the letter. In the letter and at the press conference, Tim Wolfe must acknowledge his white privilege, recognize that systems of oppression exits, and provide a verbal commitment to fulfilling Concerned Student 1-9-5-0 demands. We want Tim Wolfe to admits his gross negligence, allowing his driver to hit one of the demonstrators, consenting to the physical violence of bystanders, and lastly refusing to intervene when Columbia Police Department used excessive force with demonstrators.
2. We demand the immediate removal of Tim Wolfe as UM system president. After his removal, a new amendment to thd UM system policies must be established to have all future UM system president and Chancellor positions be selected by a collective of students, staff, and faculty of diverse backgrounds.
3. We demand that the University of Missouri meets the Legion of Black Collegians' demands that were presented in the 1969 for the betterment of the black community.
4. We demand that the University of Missouri creates and enforces comprehensive racial awareness and inclusion curriculum throughout all campus departments and units, mandatory for all students, faculty, staff and administration. This curriculum must be vetted, maintained, and overseen by a board comprised of students, staff and faculty of color.
5. We demand that by the academic year 2017-18, the University of Missouri increases the percentage of black faculty and staff members campus-wide by 10 percent.
6. We demand that the University of Missouri composes a strategic 10-year plan on May, 1 2016 that will increase retention rates for marginalized students, sustain diversity curriculum and training, and promote a more safe and inclusive campus.
7. We demand that the University of Missouri increases funding and resources for the University of Missouri Counseling Center for the purpose of hiring additional mental health professionals, particularly those of color, boosting mental health outreach and programming across campus, increasing campus-wide awareness and visibility of the counseling center, and reducing lengthy wait times for prospective clients.
8. We demand that the University of Missouri increases funding, resources and personnel for the social justice centers on campus for the purpose of hiring additional professionals, particularly those of color, boosting outreach and programming across campus and increasing campus-wide awareness and visibility.