include("../BC.php"); ?> $Edit=$_POST["Edit"]; $Signup=$_POST["Signup"]; $login=$_POST["login"]; $pass=$_POST["pass"]; $pass1=$_POST["pass1"]; $pass2=$_POST["pass2"]; $firstname=$_POST["firstname"]; $lastname=$_POST["lastname"]; $address=$_POST["address"]; $address2=$_POST["address2"]; $city=$_POST["city"]; $state=$_POST["state"]; $zip=$_POST["zip"]; $email=$_POST["email"]; $phone=$_POST["phone"]; $donation=$_POST["donation"]; $additional=$_POST["additional"]; $cardholder=$_POST["cardholder"]; $cc_type=$_POST["cc_type"]; $cc_number=$_POST["cc_number"]; $ccexp_month=$_POST["ccexp_month"]; $ccexp_year=$_POST["ccexp_year"]; $frompage=$_GET["frompage"]; ?> $member_id=auth($session_id,$login,$pass,0); if ($member_id<1) {header("Location: http://www.blackcommentator.com/login_new.php?login=$login&pass=$pass&frompage=".$_SERVER['PHP_SELF']);} ?> if (!$Edit && !$Signup) { list($firstname,$lastname,$username,$password,$type,$address,$address2,$city,$state,$zip,$email,$phone,$active,$deactivationdate)=getmember($member_id); } ?> if ($Edit && checkmemberedit($HTTP_POST_VARS)==0) { commitmemberedit($HTTP_POST_VARS); ?> } ?> if (!$pass1) { $pass1=$pass2=field('member',$member_id,'password',0); } ?>


Jul 25, 2013 - Issue 526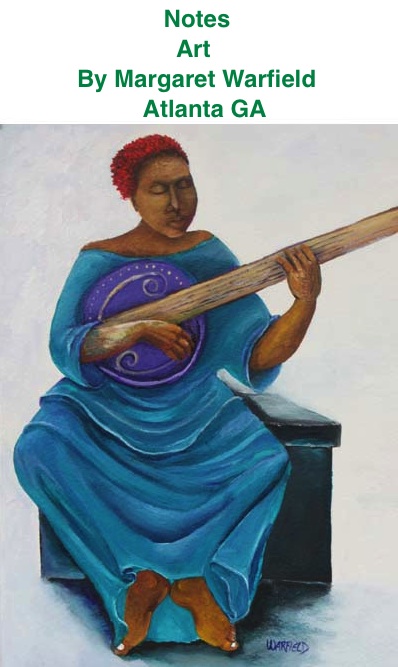 Margaret Warfield ~ Artist
$325
" Ground: Watercolor paper "
Click here to purchase Notes
Click here to view the first fifteen pages of "Changing"
Click here to contact Ms. Warfield
Artist Statement: An original that expresses the music in our lives. We, all, have our own beat that keeps us in step with our goals. That beat is yours... own it!

Represented by BlackCommentator.com