On May 1st, Jason Collins, the 7' 0" center for the Washington Wizards, and a former Boston Celtics, came out. His statement, "I'm a 34-year-old NBA center. I'm black. And I'm gay" made the cover story for the May 6 issue of Sports Illustrated.
On May 2nd, three Morehouse College basketball athletes were accused of raping an 18-year-old Spelman College student. The story didn't hit the airwaves as the Collins story did.
Many in the African American community were silent on both incidents because they view both as poxes on the community.
But for those who did speak out on what the African American community's order of preference, focus and concern should be about - Collins' coming out story versus the Spelman rape - it, sadly, revealed where they stood in terms of valuing and devaluing members in the community.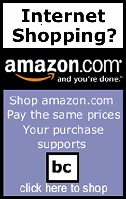 "While too many of us were concentrating on an NBA player's sexuality despite the fact that most of the population had never heard of him, some much bigger news was transpiring. Four Morehouse athletes were arrested in connection with sexual assaults," Tom Joyner wrote in his May 3rd op-ed, "Reading, Writing and Rape? Sexual Assaults on Campuses Must End" on his nationally renown website BlackAmericaWeb.com.
While Joyner is nowhere in the league of a Rush Limbaugh or a Rev. Rick Warren in terms of spewing homophobic vitriol, he isn't also just your run-of-the-mill homophobe. When Joyner speaks, black America is listening. He's the founder of REACH MEDIA, the largest media platform reaching African Americans in the country and the Caribbean. Joyner reaches as many African American homes as does the Black Church, and he does it more often, and some would say more effectively, too, because he's the nation's number 1 syndicated urban radio jock. His jewel "The Tom Joyner Morning Show," airs weekdays in more than 100 markets and reaches a listenership of over eight million - approximately 1 in 4 African Americans.
While incidents of rape always need to be called out, as Joyner did, and addressed immediately, it shouldn't be brought to attention at the expense of denigrating another minority group within the same population, as Joyner also did.
But Joyner is not alone in his views concerning Collins' coming out story and the Spelman rape.
Rather, he points to the ongoing struggle in the African American community with its unresolved homophobia and misogyny that falls on the backs of its women and LGBTQ population, and how the black community, like Joyner, pits one disenfranchised group against another.
Violence against both groups is an ongoing problem whether within the hallowed halls of one of America's historically black colleges and universities (HBCUs) or on urban streets.
Morehouse College Office Of Communications released a statement that stated in part, "Morehouse has a zero tolerance policy related to violence of any kind. Violence is the very antithesis of the Morehouse ethos and the values of a Morehouse Man."
Morehouse is lauded as the jewel of black academia. Founded two years after the end of the Civil War by William Jefferson White in the basement of Springfield Baptist Church in Augusta, GA, Morehouse continues to confer degrees on more men of African descent than any institution of higher education in this country.
Morehouse's recent rape incident points to an ongoing problem on college campuses nationwide, especially among male athletes. And within this rape culture is also violence against its lesbian, gay, bisexual, transgender, and queer (LGBTQ) students as well. (It's one of the reasons why LGBTQ fear coming out, especially athletes on team sports. i.e. Collins)
And Morehouse has had its share of incidents.
For example, its highly publicized 2002 gay-bashing incident where a student sustained a fractured skull from his classmate, sophomore Aaron Price, and not surprisingly the son of an ultra-conservative minister. Price uncontrollably beat his victim on the head with a baseball bat for allegedly looking at him in the shower.
In the 1980s and 1990s it was more dangerous to be openly gay and bisexual on Morehouse's campus than it was on the streets in black neighborhoods.

Jafari Sinclaire Allen, a professor at University of Texas was an openly gay student at Morehouse in the late 1980s and early 1990s. He recalls fleeing campus one evening after a forum to address homophobia turned violently homophobic. And throughout the 1990s, Morehouse was listed on the Princeton Review's top 20 homophobic campuses.
Collins coming out story is good news especially in light of the Spelman rape because both women and LGBTQ people are frequent subjects of violence in our community.

Joyner's derisive comment about Collins reminds me of the Morehouse sophomore, Aaron Price, bat wielding incident, because Joyner's remark serves as a reminder of how frequently LGBTQ people of African descent are figuratively as well and physically bashed on the head by members of our community who deliberately want to strike out our existence.
Since its inception in 1867, Morehouse College is noted as the bastion of black male leadership and masculinity. Embodying W. E.B. Dubois's theory of "The Talented Tenth," where "exceptional black men" would be the ones to lead the race, Morehouse College has produced unquestionably a pantheon of noted black men; its most famous alumnus Martin Luther King, Jr., graduated from Morehouse in 1948.
And its alums maintain the "Morehouse mystique" for which the college is renowned - "images of strong black men."
And as strong black men, they need to both stop violating women and beating up on GBTQ men.