The followings are remarks I gave on May 4 at the kickoff rally of the Philadelphia Moratorium Campaign at the First United Methodist Church of Germantown.
Witness to Innocence is a national organization originally founded as a project of Sister Helen Prejean of the book Dead Man Walking. Our mission is to empower exonerated death row survivors and their loved ones to become leaders in the death penalty abolition movement. We provide a support network for our members, each of whom spent an average of 10 years on death row for a crime they did not commit.
WTI members speak to audiences throughout the country about their experiences on death row, testify before state legislatures, work with state abolition groups and change hearts and minds in the process. WTI has been involved in successful death penalty repeal efforts in six states over six years. In Maryland, my advocacy director Kirk Bloodsworth and I stood with Gov. Martin O'Malley as he signed the state's death penalty repeal bill into law. We stood with abolitionists and Democratic and Republican lawmakers in Annapolis who realize the death penalty doesn't work. The government should not be in the business of killing people, and we oppose executions under any circumstances. Capital punishment is expensive, and discriminates against the poor and people of color. And most of all, innocent people are put to death.

So, why are we here? WTI decided to convene the Philadelphia Moratorium Campaign, a diverse coalition of religious leaders, human rights and civil liberties organizations, prisoners' rights groups, legal defense organizations, community groups and others.
We are calling on Philadelphia District Attorney Seth Williams to place a moratorium on death penalty prosecutions in this city. In addition, we are planning a public outreach campaign, in which death row exonerees will go out to the communities in this city, talk to the people and to lawmakers and educate them about the problems with the death penalty.
Once again, why are we here today? We are here because Pennsylvania is a leader in the death penalty. About 200 people are on death row, fourth behind California, Florida and Texas. And although Maryland was the first state south of the Mason-Dixon line to abolish capital punishment, Pennsylvania is worse than many Southern states.
Philly contributes the lion's share of Pennsylvania's death row, nearly half. And the vast majority of these people are poor, black and Latino. They couldn't afford the best justice money can buy.
Philadelphia District Attorney Seth Williams came into office proclaiming it was "a new day" for the death penalty, garnering support from progressives, communities of color and others. Williams is better than his predecessor, Lynn Abraham, to be sure, but under the prosecutor once known as "America's deadliest D.A.," the bar was already pitifully low. The bottom line is we are not seeing the progress we expected. When you seek the death penalty in 101 cases as the current D.A. has, yet only one comes back in a conviction, it is time to reevaluate. Something is simply not working here.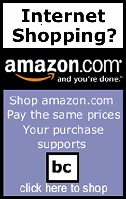 But in the end, this is not about personalities, this is about policies. But for exonerated death row survivors, this is personal. For example, Harold Wilson, a Philadelphia native and a member of Witness to Innocence, spent 16 years behind bars - most of it on Pennsylvania death row - for a triple murder he did not commit. The prosecutor in the case, former Assistant D.A. Jack McMahon, illegally struck black jurors because of their race. And McMahon was known for a training video which instructed jurors on the use of race in jury selection.
Certainly, this is personal for Philadelphia resident Kirk Bloodsworth, who spent nine years in the Maryland Penitentiary, two years on death row before DNA evidence cleared his name. And Ronald Kitchen, also a Philadelphia resident and death row survivor, spent 21 years in prison in Illinois, including 13 on death row.
For far too long, elected officials have utilized executions for political gain, and exploited the lives of prisoners as political ping-pong balls. We say put the brakes on the death penalty in Philadelphia. Cool it down so we can study this, and work towards policies that promote human rights and dignity, fairness and justice, not torture chambers.