The recent Boston bombing, like the Sandy Hook massacre and other similar incidents, jolted Americans, forcing them to look into the face of horror and terror. Yes, there is another form of terror that confronts the people of America on a regular basis. Mounting bills, health care issues, unemployment and underemployment, homelessness , hunger, poverty and other kinds of threats to our livelihood and survival are the silent terror that creeps subtly into our lives.
According to the US Department of Agriculture's 2011 Economic Research Service Report of Household Food Security in the U.S., almost seven million households have very low food security - one or more members of the household have reduced food intake because they can no longer afford to have enough food on the table. One out of seven Americans needs food assistance even when the majority of these families have one or two members on a full time job and earning roughly $36,000 a year. An additional number of full time government employees may go on a furlough anytime soon as a result of sequestration. This is the other face of terror; the terror of a mother unable to feed her children and pay rent or mortgage in the days ahead.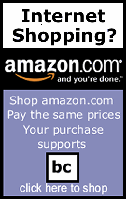 In the meantime, Congress declares a budget deficit, cuts the budget, and enforces sequestration and then blames the food stamps and social welfare as culprits to our draining economy. Congress allocated only $4.5 billion to "improve" school meals by 0.06 cents per lunch while the military spend $10 billion monthly for the war on Afghanistan. The USA cannot bail out the millions of hungry kids but it bailed out big banks, subsidized huge corporations; and, gave tax cuts to the wealthy elites. This situation is so irrational. Good nutrition prevents illnesses such as heart diseases and diabetes that would eventually cut down the cost of long term health care and reduce the taxpayer's burden.
Beyond the urgency of reform in Congress to fund healthy meals for kids, however, American families are in need of a living wage that would prevent hunger and disease. For millions of Americans to have access to affordable food, they should be lifted out of poverty. According to the U.S. Bureau of Census, 46.2 million people in 2011 are living below the poverty threshold based on pre-tax income and an estimated 50 millions are living in poverty right now. These families do not have enough food to eat and are under severe economic stress. The National Alliance to End Homelessness reported that as of January 2012, more than half a million people are still without shelter from hunger and the elements, and about 60 to 65 thousand of them are veterans. Based on the national rate of homelessness, there are 20 homeless people for every 10,000 people in the general population. The bursting of the housing bubble pushed many, many more into homelessness when they were faced with foreclosures and evictions.

Overseas, the local communities in South Africa and the Philippines for example, are living under severe repression, intimidation, insecurity and terror as they continue to fight for their ancestral lands and protect their environment that is plundered and ravaged by huge global corporations such as Anglo American Mining Company and others like St. Augustine Gold & Copper which holds the right to the mountains of Compostela Valley of Southern Philippines where gold resides along with the 600 families living on the mountain slopes. On the other hand, the Alliance for the Advancement of People's Rights in the Philippines documented 131 extrajudicial killings from mid-year of 2010 to the last quarter of 2012 and more than half of these victims were protecting their ancestral lands and environment from the onslaught of mining operations such as massive displacements, soil destruction, pollution of rivers by toxic chemicals, marginalization of women as food producers, and occupational hazards impacting mine workers. Another way of looking at this is that economic terrorism is not only the ramifications of economic policies that throw people out of work, out of their homes, or deny them food. That economic terrorism can also be the armed terror carried out through sponsorhip of multinational corporations seeking to advance their own interests.
Concisely, according to the Geneva Centre for Security Policy (2005), economic terrorism is a coordinated and sophisticated undertaking by a transnational or non-state actor that disrupts the economic stability of a society through massive destabilizing actions, violent or not, which carries psychological effects and economic consequences.
Let us take another look at the face of terrorism one more time. When we do, we must remember that it may be a bomb, or it may be a calculated policy aimed at advancing the interests of the "1%" over the rest of humanity. This terrorism is responsible for far more deaths, injuries and illnesses, not to mention displacements, than almost anything imaginable by some socio-pathic paramilitary organization.
Now, that is scary.
References:
U.S. Bureau of the Census, Income, Poverty, and Health Insurance Coverage in the United States: 2010, Report P60, n. 238, Table B-2, pp. 68-73. U.S. Census, Highlights; Poverty Thresholds) How the Census Measures Poverty; The Orshanky Method; University of Wisconsin, Alternatives to the Official Poverty Measure
http://www.endhomelessness.org/library/entry/the-state-of-homelessness-2013
Statement on the 64th International Human Rights Day, Human Rights Defenders-Philippines (HRDP), 10 December 2012
Philippine Task Force For Indigenous People's Rights, "Juvy Capion, a Blaan woman fighter", Northern Dispatch (nordis) Weekly, 2 December 2012
Mayvelin U. Caraballo "Gold not giving much glitter to economic, jobs growth", Manila Times.net, 12 April 2012
Bae Women Leaders, "Defending their right to land, their right to life: Stories of Women from the frontline", Asia Pacific Forum on Women, Law and Development (APWLD), October 2012