In the past four decades, 142 men and women were liberated from death row because they were innocent. Given that 1,328 people have been executed in the U.S. since 1976, when the death penalty was reinstated, it means that there is one death row survivor for every ten prisoners that have been executed.
Surely, many would be surprised at the high odds of innocent people being executed, which speaks to a criminal justice system riddled with problems, including witness misidentification, prosecutorial misconduct, incompetent lawyering, raw racism and class bias. Perhaps we'll never know how many more innocent people have met their demise by way of the hangman's noose, firing squad, electric chair, gas chamber or lethal injection.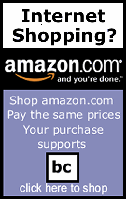 One of those 142 survivors is Delbert Tibbs of Chicago. Tibbs was released from Florida's death row after spending 3 years behind bars for a murder he did not commit. A former seminary student, Tibbs was traveling in Florida when he was stopped by the state police. He became a suspect in the rape of 16-year-old Cynthia Nadeau and the murder of Terry Milroy, her friend, in Fort Myers. Nadeau told the police that the killer was a 5-foot-6, dark-skinned black man with a big afro. Meanwhile, Delbert was 6-foot-3 with a light complexion and short-cropped hair. But after seeing some photos, she identified Delbert. Further, a jailhouse informant claimed Tibbs confessed to the rape and murder. An all white jury found him guilty in under two days. The informant—who was facing a life sentence for rape—later recanted, saying he lied in the hopes of securing a lenient sentence.
Tibbs is one of ten exonerated death row survivors featured in a film project called One For Ten. This unique project is a labor of love for award-winning British documentarians Will Francome and Mark Pizzey, who run ReelNice, a London-based production company. Francome authored the Mumia Abu-Jamal documentary In Prison My Whole Life, while Pizzey is a cameraman, producer and director who has worked for outlets such as BBC, ITV and the History Channel.
The ReelNice film crew are traveling across the U.S. in an RV, interviewing exonerated former death row prisoners and memorializing their experiences. And as they film each exoneree, typically in a day, they edit the raw footage the following day and upload the film online. And the project is highly interactive, relying on social media and input from the general public, who can also download the films and share with their communities, schools or organizations.
The artists providing the narration for the films include Danny Glover, Jeremy Irons, Lily Tomlin, Lewis Black, Chali 2na of Jurassic 5, and Damien Echols of the West Memphis Three. Plus, the interactive documentary project has the endorsement and support of a host of individuals and human rights organizations, such as Amnesty International, World Coalition Against the Death Penalty, National Coalition to Abolish the Death Penalty, Death Penalty Focus, Equal Justice USA, the Innocence Project and Witness to Innocence and others.

These stories are compelling and inspiring, but their release from prison—where they awaited execution an average of 10 years, often in solitary confinement—does not make their problems go away. Although innocent, life for them oftentimes is not rosy. At the very least, many individuals face trauma, social stigma, difficulty finding employment and the impossible task of making up for lost time. Family members and friends died while they were away. Most of all, most death row survivors receive no compensation from the government for their wrongful conviction and imprisonment.
As One For Ten shows, far more than statistics of the criminal justice system, the exonerated are real people who have survived a living nightmare. And they are here to tell you about it and teach you something in the process.