The following are excerpts of a presentation I made at the Amnesty International USA Human Rights Conference on March 23, 2013. I spoke on a panel called "Abolishing the Death Penalty in Our Lifetime."
It is a pleasure to be here. It is a pleasure to be here, and I want to thank Amnesty International for inviting me to join this panel.
I'm the Executive Director of Witness to Innocence. WTI was founded 10 years ago, originally as a project of Sister Helen Prejean of the book and the film Dead Man Walking. The mission of WTI is to empower exonerated death row survivors and their loved ones to become effective leaders in the movement to abolish the death penalty. WTI is the only nonprofit of exonerated death row survivors and their families. Our members spent an average of 10 years on death row for crimes other people committed. Since 1973, 142 death row prisoners in the US have been released due to innocence.
Witness to Innocence has two purposes: First, we serve as a support network for former death row prisoners, and seek justice for the wrongfully convicted, including state and federal compensation. Second, our members work with state abolition groups across the country, testify before legislatures, and speak to audiences across the nation about their experiences and the compelling issue of innocence and the death penalty. WTI and its members were involved in repeal efforts in New Jersey, New Mexico, New York, Illinois, Connecticut and most recently Maryland. And we're involved in Delaware, Colorado, Montana, Kansas, Arkansas, Alabama and other death belt states.

I'd like to provide some thoughts on how groups such as Witness to Innocence can help build the grassroots foundation necessary to win and sustain abolition.
Innocence. There are many important reasons to favor death penalty abolition. WTI categorically opposes the death penalty, and we emphasize the innocence message as a compelling reason. Innocent people were almost executed in the U.S., and innocent people such as Troy Davis, Carlos DeLuna and Cameron Todd Willingham certainly were executed. It is hard to debate a man such as WTI's advocacy director Kirk Bloodsworth, an innocent man and a death row survivor from Maryland, about the death penalty. Just ask Stephen Colbert.
Of the audiences who have listened to a Witness to Innocence speaker, 74 percent either maintained their position against the death penalty or shifted their opinion from favoring capital punishment (or being undecided) to being against the death penalty. More importantly, 46 percent shifted their positions from being in favor of capital punishment or undecided to being against the death penalty.
Coalition building. There is strength in numbers. To ensure that we are not merely preaching to the choir, and to broaden support for our cause, we must reach out to other people and organizations with common interests.
WTI is a U.S.-based death penalty abolition organization that belongs to three coalition groups including the National Coalition to Abolish the Death Penalty, the Innocence Network (the umbrella group for all the innocence projects in the nation), and the World Coalition Against the Death Penalty, which is based in Paris.
We also reach out to communities of faith, such as United Methodists, evangelicals, Catholic and Jewish groups, as well as communities of color, civil rights groups and legal organizations. In Philadelphia, where we are based, we are assembling a coalition of organizations to pressure the D.A. to issue a moratorium on seeking death penalty prosecutions.
Media. Typically WTI members speak at universities and churches, to audiences of a hundred or more at a time. But what if they are able to speak to audiences of thousands or millions at a time, such as when Kirk was in the New York Times or on the Colbert Report?
The way to permeate the public conscience and change the climate of public opinion is through media, such as press releases, op-eds, cable TV news, radio, blogs, Facebook, Twitter and YouTube. Put together a media strategy, publicize your campaigns and events, and increase your visibility and name recognition. View media as a part of your advocacy and activism.
Finally, make the death penalty relevant to people by framing the issue within the broader context of criminal justice and human rights. Some people don't care about the death penalty, or not as much as the people in this room. Some are too busy with their daily lives. Change that.
Death penalty abolition groups are focused on a single issue. But that issue invokes so many others.
The death penalty is the tip of the iceberg of an unjust criminal justice system, in which America, the world's largest jailer, throws away its perceived problems as a matter of social policy, rather than invest in people and communities, jobs and education.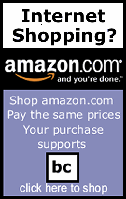 The subject of innocence and wrongful convictions is tied to prosecutorial misconduct. Then there is the issue of racial justice, as people on death row are disproportionately of color, while the legal profession - including prosecutors, judges and defense lawyers - are 90 percent white. Further, the race of the victim determines a death sentence, as 80 percent of executions involved a white victim, although whites are only half of all murder victims nationwide. Meanwhile, the all-white jury is a reality, as some prosecutors illegally exclude black people from jury service. In the South the practice is widespread. White jurors are 20 percent more likely to vote for the death penalty than their black counterparts.
Capital punishment also implicates questions of economic justice, class and inequality, since many on death row are poor and could not afford justice. And the solitary confinement that death row prisoners face - locked in a prison cell for 23 hours a day, awaiting execution without human contact - is a form of torture as recognized under international human rights standards.
Our challenge is to help the public understand how the death penalty relates to all of the other pieces in the puzzle. We must demystify the death penalty and challenge the public's assumptions, give them the facts and educate them.