A couple of weeks ago, David Love penned an article "Reggie Clemons is Troy Davis." The article highlighted the troubling doubts in the cases of Troy Davis and Reggie Clemons. Love had no idea that I've been working on the Clemons' case for twenty years (he does now since we talked about it!). The case has all the common elements of wrongful conviction in a capital murder case that subsequently leads to the death penalty.
The Chain of Rocks Bridge case reads like a Hollywood movie script except that it is a real life nightmare for the co-defendants, the victims and their families. Love did an excellent job in making a prima facie case for Reggie and so I will not take up space rehashing it here.
Reggie Clemons is the last defendant facing death in a case rife with contradictions. Clemons' supporters have worked long and hard for his innocence, so it is not surprising that his case is finally receiving international attention. A special judge was appointed by the Missouri Supreme Court and is scheduled to hear evidence in the case on September 17, 2012.
Missouri has been a state vying for top billing in executions along with Texas and Florida. At one point, the state was #3 in executions. There have only been two executions in the last five years in Missouri, due to the untiring work of death penalty opponents, three innocent men being freed from death row, serious doubts raised about three others who were executed, several more exonerated who had received life without parole, juries no longer being gun-ho in giving death sentences and the scarcity of the lethal injection drugs.

Our state of Misery was targeted by the American Bar Association, who was looking at the application of capital punishment in several states. The ABA released their report on Missouri last week titled,  "Evaluating Fairness and Accuracy in State Death Penalty Systems: The Missouri Death Penalty Assessment Report." Although the report stopped short of recommending a moratorium or abolishment of the death penalty, it did underscore major problems in the system.
A panel of law professors, private-sector attorneys and federal judges reviewed Missouri's system as part of the organization's assessment of laws, procedures and practices of states still utilizing the barbaric system. Not surprisingly, the report found several flaws in Missouri's system, from improperly preserving forensic evidence (such as DNA) to not tracking racial statistics in death penalty cases. Several recommendations were made for reform, including narrowing the law so that only the most serious capital murder cases are eligible for the death penalty.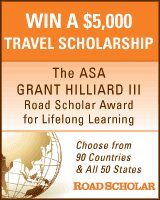 I am one who believes you can't improve a rotten, barbaric system of justice; I am in fundamental opposition to the death penalty. I do understand that those of us who oppose it have the ultimate burden to prove that it is unjust, inhumane and costly on many different levels.
If your state still has the death penalty, you have a Troy Davis or a Reggie Clemons sitting on your state's death row that needs your support in the overall struggle to end the death penalty. These statewide efforts all count towards building the "evolving standards of decency that mark the progress of a maturing society," as stated by Chief Justice Earl Warren. Abolishing the death penalty is still an uphill battle, particularly when you have court rulings that say new evidence is not enough to re-open a death penalty case. It means this society has a ways to go to reach Justice Warren's standards of decency.
The spotlight is shining on Missouri's death penalty system. Some are running for cover like roaches into the cracks. Some are distorting the facts to confuse the public. And some are fighting to make the death penalty a historic relic of our judicial system.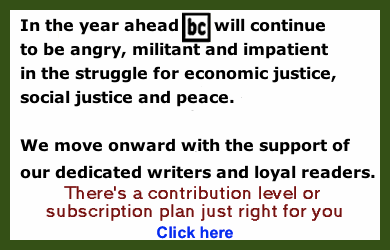 BlackCommentator.com Editorial Board member, Jamala Rogers, is the leader of the Organization for Black Struggle in St. Louis and the Black Radical Congress National Organizer. Additionally, she is an Alston-Bannerman Fellow. She is the author of The Best of the Way I See It – A Chronicle of Struggle. Click here to contact Ms. Rogers.