What was inside a black, working class kid in the heat of a segregated society that made him or her think they could fly a plane?
There were dozens of these young people whose dreams of flying took them to Tuskegee, AL where an experiment to prove that black people lacked the courage to fight in combat, let alone fly, was being set up. The determined, yet starry-eyed kids included the likes of my stepdad, who signed up for the U.S. Air Force right after high school. He died years before this country decided to officially honor the elite group of patriots; my mother accepted the Congressional Medal of Honor on his behalf in 2007.
I have been trying to get folks to refer to them as the Tuskegee Air People but that doesn't quite roll off the tongue as nicely. The fact is that Tuskegee Airmen included a few female pilots, like Mildred Hemmons Carter. The Tuskegee Air family also included navigators, instructors, nurses, parachute packers, clerical personnel and others who made up the support system for the successful unit.
Another one of those kids was George Carper from St. Louis. I had gotten to know Mr. Carper from my writings about the Tuskegee pilots. He signed up after graduating from high school in 1941 but at only seventeen years old, he was too young to fly, so he was put in mechanics training until he was of age. This was a big disappointment but his father's pointed question put him back in the game.
"You wanna fly, don't cha," he asked young George, meaning this was a necessary step to getting inside the cockpit.
When the movie Red Tails came out, I thought about Mr. Carper. I wanted to see what he thought about it.
I called his home and his wife of 61 years, Imelda, gave me the sad news. Mr. Carper had had a stroke in December and was recovering in a rehabilitative facility. I visited Carper. His paralysis was noticeable and his speech slow and sometimes laborious, but his eyes flickered with delight when he talked about that time in history.
"One of those white boys told me, 'you people can't drive a truck' implying that flying a plane was wa-a-ay out of their reach. When Carper finished his pilot's training, he went back to the guy and said "I may not be able to drive a truck but I can fly a plane!"

Red Tails is not the first attempt to lift the Tuskegee airpeople onto the silver screen. George Carper has seen The Tuskegee Airmen movie starring Laurence Fishburne several times. "It always gets me right here," he said as he lightly thumps his heart with his fist.
There was a big push using social media to get people to see Red Tails the opening weekend. This was because of the difficulty in getting investors for the movie. George Lucas of Star Wars fame took on the project but not without his fair share of critics.
Courtland Milloy of the Washington Post said the movie was a disservice to the airmen. He pointed out that the "disheveled, undisciplined, crude and uncouth" qualities of the men in the movie were the "exact opposite of the real mean who served in the all-black fighter group."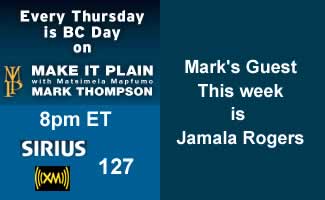 Whatever one's view of the movie, it has created new interest in the Tuskegee Air project. Recently, a mural depicting the history of black aviators at the St. Louis airport was re-dedicated. Schools are exposing students to the special unit.
I am steadfast against the imperialist wars and military actions of the United States. However, for those people of color who dare to fight (and we've been doing so since the American Revolution), I feel an obligation to make sure they get their just recognition and rewards.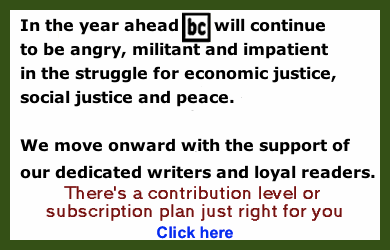 BlackCommentator.com Editorial Board member, Jamala Rogers, is the leader of the Organization for Black Struggle in St. Louis and the Black Radical Congress National Organizer. Additionally, she is an Alston-Bannerman Fellow. She is the author of The Best of the Way I See It – A Chronicle of Struggle. Click here to contact Ms. Rogers.