Note: The following message was created by UnitedforPeace.org.
Come to Washington DC on October 2 for an emergency mobilization of all progressive movements at this critical moment!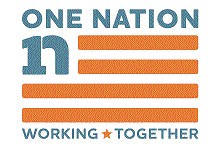 Take our government back from big oil and the banks.

Stand up for the well-being and economic security of all our families.

Stand up against hatred, intolerance and immigrant-bashing.

Stand up for a society that works for all of us.

Cut military spending -- fund jobs and human needs.

Peace abroad, renewable energy at home.

Demand the change that was promised!
Dear friends,
Our country is at a crossroads. Big oil, big banks, big pharmaceuticals, the military-industrial complex and big money of all types have a stranglehold on our government and our society. Their corporate agenda has led us into an unparalleled social crisis marked by economic distress, environmental danger, unsustainable military spending and endless war.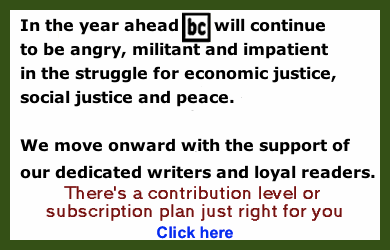 But this is also a time of opportunity for comprehensive, mutually-reinforcing and effective solutions: building a green economy cuts harmful emissions and creates millions of desperately needed jobs; national security based on international cooperation and negotiation rather than war frees up the resources needed to keep our teachers in the classroom and maintain all essential local services; sustainable economic policies protect our environment and foster grassroots economic development. All of these goals are within our grasp and are supported by a growing majority. Together they save lives, dollars and the planet that sustains us.
Yet instead of positive solutions we see the media dominance of an aggressive, energized and reactionary movement of the right fostered by Fox News and an out-of-control talk radio establishment. Intolerance, hatred and immigrant-bashing will be the big story this fall--grabbing national attention and electing extremist candidates who will ride the coattails of that mobilization to make big gains in November and beyond. Unless...
... we all come together to create a vibrant, viable grassroots mobilization built on a vision that inspires action and commitment. That galvanizes the majority for justice and fair play. That builds a movement that involves everyone in dealing effectively with the multiple crises confronting the country.
Now is the time to give visibility to effective policies that actually address our crises of employment, health care, environmental catastrophe and a deepening war in Afghanistan and Pakistan that is draining our resources, undermining out security and killing scores of people every day.
It is critical that our social movements join together with labor and major African-American and Latino organizations to make a broad-based showing of strength.

Fortunately, the NAACP in Washington and SEIU 1199 in New York have initiated One Nation Working Together. Exciting meetings in New York and Washington brought together the AFL-CIO, many other labor unions, United for Peace and Justice, Green For All and over one hundred other major social change organizations. They are building a mobilization that can unify the majority around a hopeful and inspiring vision of our nation based on social justice.
The signature event of One Nation is a massive march on Washington on October 2, 2010.
They have asked all of us to join them in this major effort to move us off the sidelines of the national debate and out, onto the playing field where we can participate in the fight for the future, starting with the fall elections.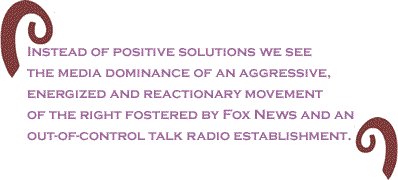 This mobilization addresses only some of the key issues that deeply concern us. But without such a mobilization, all of our efforts will be set back years if the right-wing mobilization is allowed to go unchallenged.
We call on all parts of the peace and justice movement to mobilize for the October 2 demonstration and participate in the One Nation Campaign and bring our priorities to D.C. We will march as a peace contingent bearing slogan such as: "Fund Jobs, Not War", "Cut the Military Budget, Invest in America", "Stop the Wars in Afghanistan and Iraq", and "Jobs, Peace, Justice"!

What you can do:
Sign up to go to Washington on October 2.

Organize a group to go down to Washington together by bus, plane or train.

Have your organization endorse One Nation.

Hold a meeting on One Nation for your church, union, group or civic association. Local speakers and slide show are available. Contact us for assistance if needed, send an e-mail to [email protected].

Spread the word among friends and at events you attend by distributing leaflets and flyers.

Join the One Nation Peace Table which will plan the Peace Contingent. Contact [email protected]
UnitedforPeace.org is a nonpartisan resource for anti-war and social change activists.