A community icon passed away last week. Dr. Dolores Nehemiah was a very celebrated person in the Los Angeles black community. She wasn't a preacher, or a politician, or an athlete, or an entertainer, people we commonly associate with "everybody knows my name" celebrity. But those who know L.A., knew Dolores Nehemiah, particularly, if you loved to read, or loved (or wrote) books. When you saw her and her group of ladies (with big hats) coming, you stopped and paid deference to who they are and what they represent.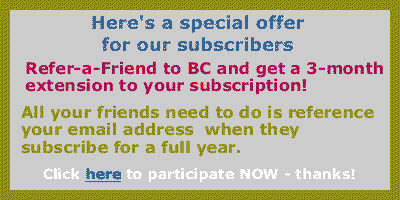 They were the Our Authors Study Club, a literacy group founded in 1945 for the purpose of promoting those blacks authors who were driving a reading renaissance throughout the United States. It became known as the Chicago Renaissance, which followed the Harlem Renaissance, but unlike the Harlem Renaissance, the Chicago Renaissance focused on the race realities of America.
The Our Authors Study Club encourages its members to read black authors and learn the history as told by African and African American scholars, to refute the incomplete history that was being chronicled about African Americans, to know the new discoveries about the true role of blacks in American history and to understand why black scholarship was important in not just revising the history - but in correcting the history. Revisionist history is often frowned upon because its how historical facts get twisted. But books stay around for hundreds, even thousands, of years, and without correction, they represent the documented time, word and perspective of the time. Our Author Study Club, supporting the mantra that history is to be studied and not just read, would later become affiliated with the Association for the Study of African American Life and History (ASALH), and would become its Los Angeles chapter. Dolores Nehemiah was its President for nearly 20 years.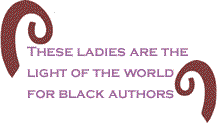 Every author in Los Angeles knew there was no greater advocate for reading than Dr. Nehemiah. Whenever she met you, she asked you, "What's the last book you read?" Or, "What you working on? I know you're writing!" If she was impressed with your response, she'd say, "Oh, that's good." If she wasn't, she'd say, "Well, you know, we are what we read. But don't stop reading!" That was her way of saying, "Go deeper. Study more. Discover yourself through literacy."
Even with the rise of "Street Lit" (erotic literature), she preferred to focus on the positive aspect of getting those who would not otherwise pick up a book to read something. I remember having a conversation with her about it. While she didn't agree with the lack of substance the genre represented, she maintained her position that reading was the ultimate accomplishment here. "The habit of reading is more significant and many have to start somewhere. Readers always grow in their content." I hadn't thought of it that way. There was no such thing as a "bad book" to Dolores Nehemiah. Of course, we know better, but if your goal is to get people to read, then you come around to understanding that position.
I read a study a decade ago that said that a majority of black high school children had never read a book (20% of black adults have never read a book). A quarter of black children didn't even have a book in their home. Even today, it's estimated a third of black households have less than a dozen books in their home. We have video (DVD) shelves, CD shelves, and video game shelves but no bookshelves. Literacy is an issue in our community. Several studies estimate that as high as 35% of ALL adults are functional illiterates (meaning they can work [function] in our society without being able to read above a second grade level). So where do you think African Americans fall in that equation?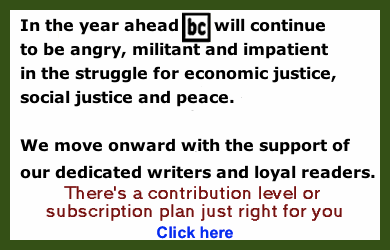 African American children are reading behind their peers in nearly every public school system in the nation, largely because they can't (or don't) read at home. We don't turn off the televisions, the gameboys, the Ipods, the computers, the CD players. Dr. Nehemiah once operated a "bookmobile" called "the Traveling Book Nook," to give books to children who didn't have books in their homes, throughout the neighborhood. She gave books to adults too. I once heard her say, "How do you expect children to read if their parents don't read. Children do what they see their parents do. If they're parents don't read, then they're not going to read. It's that simple."
She was right. It is that simple. I try to read a book a month for the past ten years because I wanted to have a different answer for Dr. Nehemiah when I saw her again. I owe a personal debt of gratitude to Dr. Nehemiah, as the Our Author Study Club hosted the biggest signing I had in Los Angeles (outside of my launch party) for my first book in February, 2003. For my second book, she and the L.A. Chapter of ASALAH made sure the whole ASALAH convention knew about my book during the celebration of the 100th anniversary of the Niagara Convention. I sold out of books and they helped get picked up at several colleges for classroom use. These ladies are the light of the world for black authors. But the world is a little less lit because of the loss of Dolores Nehemiah's light. She will always be a candle in my mind. When I'm trying to read a book in a dimly lit room, I'll turn on a brighter light and think of Dr. Dolores Nehemiah.
Artist Charles Bibbs has a painting titled, "I Read, Therefore I am." I agree with that and I believe Dr. Nehemiah "is" because of all the people she encouraged to read.
We read, therefore she lives on.
BlackCommentator.com Columnist, Dr. Anthony Asadullah Samad, PhD is a national columnist and author of Saving The Race: Empowerment Through Wisdom. His Website is AnthonySamad.com. Click here to contact Dr. Samad.