When workers at a Latham, N.Y., Holiday Inn Express wanted to organize a union, they mistakenly thought the law would protect their right to do so. They were mistaken.
When workers in a Dominican garment shop wanted to organize a union and protect their new, higher pay and standard of living, they found that their future lay in educating buyers in the United States, particularly on college campuses.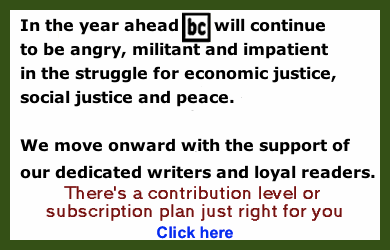 In the one case, the motel workers - eight of them - acted on their understanding of U.S. labor law and told their boss about a year-and-a-half ago that they were forming a union. The organizers were promptly fired and the agony of their long unemployment and fight for their jobs began.
In the Village of Altagracia, Dominican Republic, about 120 workers, with the support of the American company owner, began receiving three times the minimum wage for their kind of work and began to see a bright future for themselves and their children.
Selling the union-made sports clothing at competitive prices in campus stores, however, depends on getting out the word that the workers who make the "Altagracia" label are benefiting from a lower-profit philosophy of Knights Apparel, a Spartanburg, S.C., company owned by Joseph Bozich.
Discovery of his own case of multiple sclerosis, the deaths of his brother and a close friend, as well as the health problems of a child caused him to rethink his life and to come up with a plan to produce his clothing lines while providing a living wage and encouraging unionization of his work force.
Both the workers and the 47-year-old Bozich are hopeful that what appears to be their good fortune and an improved living standard now will translate into a long-term benefits to both the company and the workers, many of whom are now earning some $500 a month, according to a July 19, 2010, story in the New York Times.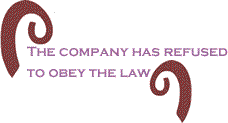 To do that, Knights Apparel needs to begin educating college students and others about the vastly improved conditions for workers at Altagracia, even though their $18 price tag for a sports tee shirt will be selling at the same price as other labels, which continue to be made under sweatshop conditions.
U.S. Students Against Sweatshops (USAS) and similar groups around the country are doing much of the education work. Their work is vital to buyers' making the conscious choice of picking Altagracia label goods, rather than the sweatshop labels.
No such support exists for a small group of workers in Latham, N.Y., where the owner of a motel, Jim Morrell, simply fired workers who told him that they were forming a union.
Theoretically, such an action is protected under U.S. labor law and has been so protected for some 75 years. Anyone who believes this is simply wrong.
It took them many months to get a decision out of the National Labor Relations Board in Albany (the regional NLRB headquarters is in Buffalo), finding that the unfair labor practice complaint of the workers "had merit." That is, the NLRB was prepared to go forward with an investigation into the complaint of the workers.
The case was scheduled to be heard early this year, when Morrell suddenly agreed to rehire the workers, to pay them back wages - making them whole - and negotiate with the union.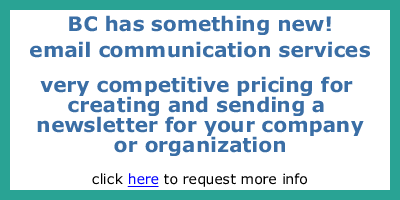 After that agreement between the two parties, Morrell called the workers in for a meeting, which they believed would be to set up a schedule for them to return to work, but they weren't prepared for yet another blow to their livelihoods. Management's announcement was that the company had changed hands, Morrell was out of the picture, and the workers would have to apply for jobs and be back to square one.
Not one of them knows when the NLRB will address the new problem. The union, Workers United Local 471, has informed the new owners of the Holiday Inn Express (HIX) that they are obliged to negotiate with the workers and their union, but the company has refused to obey the law.
As is so often the case, justice delayed is justice denied and the workers in Latham have been denied their day and have been denied the justice of their win under the law.
Money talks. Jim Morrell is rich. The Holiday Inn Express workers are at the bottom of the unionized wage scale and they need their jobs. Morrell appears certain that he and the "new owner" will prevail. All they have to do is wait out the workers and they will likely go away.
Morrell owns many radio stations in New York's Capital District, he owns car dealerships and, of course, the Holiday Inn Express. Also, he is a big-time alumnus of nearby Siena College.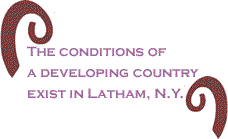 He was angered by a picket line of the workers and many union and community supporters at Siena earlier this year, when he sponsored a luncheon event. Recently, he didn't seem to be concerned when he drove through the union-community picket line at the Holiday Inn Express. Indeed, he seemed to be in good spirits, perhaps in the confidence that his wealth will beat the workers who are literally struggling to survive, even though they won their NLRB case (albeit through a settlement).
If there ever was a case that has proved how little respect employers have for American labor law, it is the Morrell case at HIX in Latham. Apparently, he is quite sure that he will prevail because his money is overpowering.
For him, there is no epiphany such as Bozich experienced. It is uncertain that even that would change Morrell's mind. The workers who have suffered at the hands of Morrell have asked for support from Morrell's classmates and fellow alumni at Siena, from patrons of the Holiday Inn Express, from their fellow unionists and community groups, as well as local politicians.
Although the workers have had broad support, Morrell and the alleged new owner have not been moved. In an economy in which there are five applicants for every job opening, the workers have had difficulty in finding new work.
Yet, they and their many supporters are in front of the motel every week for two hours, with a lively picket line, letting motel patrons know what is happening inside. It is not known what the effect has been, but Morrell seems to have made the effort to appear now and then, to cross the picket line and rub a little salt into the wounds he has created.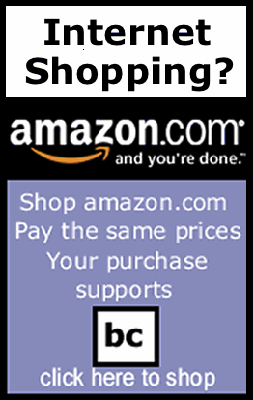 The struggle for basic worker rights continues in the Capital District of one of the most "progressive" states in the nation. To hear the stories of the workers, one would think that they were still in the 1930s. That's how backward U.S. labor laws are. To a great extent, the state laws are equally backward.
One of the fired young women recently recounted how she is unable to go to her doctor for a health condition she suffers because she has no money for treatment. All of them have similar stories of their need to get back to work, regardless of the pay.
Workers at Altagracia are experiencing good fortune that they thought they never would see, all because of the life-changing experience of the owner of their company. Even though it is one small bright light in a global economy that is full of sweatshop exploitation.
Morrell has experienced no such thing and thinks only of his profits and his power over everyone who works for him. The conditions of a developing country exist in Latham, N.Y., and in thousands of other workplaces in America. Morrell could learn a lesson from the Dominican Republic's Altagracia. Then, he could pass it along to his alma mater - Siena, established as a Catholic college - where they offer peace studies courses and are big on social justice issues.
They need to talk to Morrell about the motel workers. Perhaps, he missed one of those social justice courses in their economics department.
BlackCommentator.com Columnist, John Funiciello, is a labor organizer and former union organizer. His union work started when he became a local president of The Newspaper Guild in the early 1970s. He was a reporter for 14 years for newspapers in New York State. In addition to labor work, he is organizing family farmers as they struggle to stay on the land under enormous pressure from factory food producers and land developers. Click here to contact Mr. Funiciello.