Note: BlackCommentator.com welcomes Military Families Speak Out (MFSO) as a columnist. Representatives of MFSO and Veterans will be writing in this space on a regular basis.
When attending a recent Veterans For Peace summer cookout I was surprised to learn a long-time activist I have known in passing for years is a Navy veteran. He is a member of the Newark, NJ-based Peoples Organization for Progress, a grassroots Black activist group advocating to meet the needs of the oppressed and disenfranchised in New Jersey. I commented to him, "I had no idea you are a veteran."
He responded, "I seldom talk about that."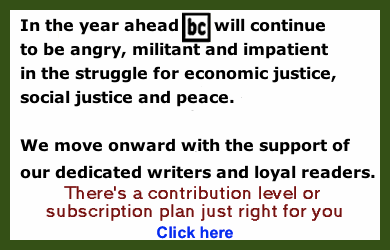 I should not have been surprised at all. I began my activism with the National Association for the Advancement of Colored People (NAACP) many years before I was a member of Veterans For Peace (VFP). I did not think of using my veteran status as a voice of activism. But since I met David Cline, former President of VFP, and have worked with other veterans who found their activist voice years ago, I am now comfortable speaking out as a veteran. But it did not end there. My son decided to enter the military and I found myself joining Military Families Speak Out and using my voice as a father of a soldier.
I want to share with you my experiences and thoughts about speaking out in these voices because if you are a vet or military family member, you may not feel free to speak out or may not want to use that voice.
I know it is extremely difficult for a person to speak out against war when a loved one is in the military, and especially when that loved one is deployed. Military families are already under extreme stress, facing multiple deployments, living with post traumatic stress, physical injuries and other hardships. The pressure of not knowing if you will ever again see the person you love alive or at all is a heavy burden. Families do not want to cause trouble for their service member.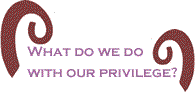 However, if you do not support the U.S. wars in Iraq and Afghanistan and feel a need to talk to other military family members who feel the same way, contact Military Families Speak Out, (www.mfso.org). There are thousands of people just like you, who feel uncomfortable with the wars. Some speak out, others do not. Most important is to share with other families who understand your feelings and know that we can support the troops and be against the wars. Not everyone can speak out, but everyone needs support. We are against the wars and U.S. policies that continue the wars, but we love our children, spouses, parents, aunts, uncles, friends and others in our lives. You are not alone.
When I left the Army, I did not think about challenging my country's foreign policy. I was busy working on issues of bias, bigotry and racism here at home. In early 2001, when the Bush Administration decided to ramp up the National Missile Defense system that I believed was a huge waste of money, I traveled to DC to protest. Around that same time, I happened across signs claiming 500,000 children died in Iraq due, in part, to U.S.-led United Nations' sanctions. I served in Desert Storm/Shield, hence that information hit me hard. Since my days in high school, I have kept up with U.S. foreign policy, but for the first time, I began to feel responsible.
Although I was working in New York on September 11, 2001, my feelings of responsibility did not allow me to easily accept the official reasons for the attacks. I believe al Qaeda is dangerous and would have no quarrels with killing me or people I love and the Taliban movement uses repression similar to the methods once used by th e Klan, here in the U.S. I also know that my government is not an innocent victim in the tragedy and that U.S. policy of war is more about economic and political domination than keeping me and the people I love secure. Thus, I must use my veteran voice to speak out.
If you are a veteran or military family member who is also a peace activist or against the wars, your voice is critical. We have a kind of legitimacy because as veterans, we have prepared for and/or fought in war, and as military families, we sacrifice our loved ones to war. Society has bestowed on us a certain prestige and privilege. It may not be fair or right, but it is what it is.

I see my responsibility to speak out against war and for peace as similar to White, or male privilege. In many ways it does not matter how I feel about my privilege as a veteran; if I take advantage of it or not, it is there, just as it is there for me as a man and for people with white skin. The question is, what do we do with our privilege? Speaking out against war is my way of using my privilege to create positive change and a peaceful world.
One does not have to be a peace activist or against the wars to use your veteran voice. I have learned to use it to advocate on many issues. This is also true, perhaps to a lesser extent, for military family members. Our sisters- and brothers-in-arms, returning from the current conflicts, are having a terrible time finding jobs and housing. This has always been true for veterans. At any one time, 25% of the homeless are veterans. Only 2 years into the current conflicts, I met two Iraq war vets; one a young man with a family and the other a young woman with a baby, who were both homeless.
Today there are over 35,000 immigrants serving in the military. Many of them will go on and easily gain their citizenship. Others, because of misinformation and other reasons will find themselves trapped in an immigration system in dire need of reform.
Physical and mental health concerns are important issues in the veterans' community. Tens of thousands are returning with mental and physical health challenges. The Rand Corporation estimates that at least 1 in 5, or about 300,000 service members, have Post Traumatic Stress concerns and around the same number suffer from Traumatic Brain Injury.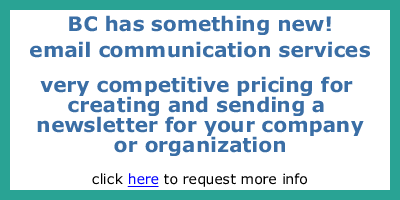 There is a high rate of self-medication or drug abuse in the veterans' community. As a consequence, a 2009 Drug Policy Alliance report states, as of 2004, over 140,000 veterans were in federal and state prisons. Of that number:
These drug and prison reform concerns will only grow worse as the wars drag on. Perhaps closest to my heart is the similarity between police and soldier abusive behavior. When I visited Iraq in 2003, I sat through testimonies of families describing mistreatment by soldiers and searches conducted of their homes. It eerily reminded me of statements I witnessed by victims of police brutality and some of the mistakes and mishaps that have taken place in neighborhoods because of the "Drug War."
As veterans, we can ask the question, is this why I served? Did I serve so that people could go hungry and homeless? Did I serve so that my fellow soldiers could be incarcerated because their PTSD went untreated? Did I serve to return to mistreatment by law enforcement? Your voice as a vet or military family member is another device to pull out of your advocacy tool kit. It is a powerful voice that you can use at critical times to help make the world a better place.
[Iraq Veterans Against the War is a National organization of active duty service members and veterans who have served since September 11, 2001 and who are opposed to the war.
Military Families Speak Out is a National organization of people opposed to the wars in Iraq and Afghanistan who have relatives or loved ones who are currently in the military or who have served in the military since Fall of 2002. Bring the troops home now and take care of them when they get here!
Veterans For Peace is a National organization of veterans from all branches and eras who work to put an end to war.]
BlackCommentator.com Columnist, Michael T. McPhearson, is the former Executive Director of Veterans For Peace, current Co-Chair of United For Peace and Justice, and a member of Military Families Speak Out. He was a field artillery officer in the 24th Mechanized Infantry Division during Desert Shield / Desert Storm, also known as Gulf War I. Michael joined the Army Reserve 1981 as an enlisted soldier at the age of 17 and attended basic training the summer between his junior and senior high school years. He is a ROTC graduate of Campbell University in Buies Creek, North Carolina. His military career includes 6 years of reserve service and 5 years active duty service. He separated from active duty in 1992 as a Captain. Michael's son joined the Army in January, 2004 and served one tour in Iraq. He separated from the military in 2007. Click here to contact MFSO.org and Mr. McPhearson.