With 1.5 million adults incarcerated in America, many children celebrated Father's Day with one or both parents in prison - 2.7 million children under age 18, according to Pew Charitable Trusts. This Father's Day, I thought of those children who could not celebrate with their fathers because dad was behind bars. I have represented incarcerated parents as a child welfare attorney, and I know that the future for their children can be bleak. As the lawyer to the incarcerated parent, I protect their rights if their child lands in the foster care system.
Incarceration has multiple impacts on children of those behind bars. Children who have a father who has been incarcerated have a 23 percent greater chance of being suspended or expelled from school. Depending on a number of factors including whether the court decides visiting the parent in jail is not in the best interest of the child, and the policy of jail officials, the child could be denied visitation with the parent for the entire period of incarceration even if the parent is awaiting trial. And while incarcerated, a parent must find ways to communicate with the child and otherwise show sufficient concern for their well-being to retain their parental rights for their return home.
There are other far-reaching consequences of incarceration to the child. Her father will face steep odds of securing a job – 1 in 2 - and a recidivism rate of 2 in 3 within three years, related in part to the failure to secure work, housing, or both. Back in the community, her father could be barred from private housing and from federally-subsidized affordable housing, which is essential while searching for work and undergoing job training. As he returns home from incarceration, Dad will likely encounter difficulty attaining new identification and any professional or occupational license lost due to his offense.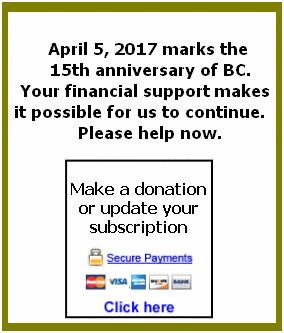 And after release, Dad may never be able to pay child support again because of obstacles to employment. The obligation to pay child support typically continues during incarceration. In fact, for failure to pay child support arrears criminal penalties and other consequences look anew for a parent after serving time. Many states including Alabama, Maryland, New York, Ohio and Wyoming either impose mandatory suspension or revocation of driver's license on those who owe arrears. This impacts job prospects requiring driving for or to work.
And the collateral damage does not stop there.
Some will say these are rightful consequences of criminal involvement: pay your dues behind bars and continue to pay your dues after release. Yes, a person who commits a crime should serve their time. They should also be mindful of and deterred by the possible effects of their actions on their children. Don't do the crime if you can't do the time, as the admonition goes.
But should children do the time with their parents, even after their parent's sentences are served? When a criminal record bars a parent from housing, it keeps his child from living with him and, possibly, bonding with him. When it bars the parent from gainful employment because he has a poor credit history related to child support arrears, the child will suffer financially.
Some policy makers view the problems for the children as social isolation, and their fix is use of policies that link children to community institutions and positive role models. I agree. However, the best solution for this group of children is often to help their parents reintegrate into society. Formerly incarcerated people are perhaps the most marginalized citizens in our society. Shoring up their employment and housing needs will raise the boats of their children, while stabilizing under-resourced families and communities.
The parent saddled with the ongoing consequences of their criminal history can have a hard time being an effective role model, of feeling worthy of the honor of Father's Day. That parent may struggle to connect emotionally – and be unable to look their child in the eye. All of this heightens the chance the child follows in the parent's errant footsteps, perpetuating a legacy, one generation after another. And like their parents, these children who become involved in the criminal justice system will know few, if any, celebratory Father's Days.


It is always worthwhile to think about the children whose parents are behind bars. Contact President Obama via the National Employment Law Project
as well as your local, state, and federal lawmakers and ask them to pass reasonable hiring and housing laws and regulations for persons who have served their time and want to rebuild their families. By doing this, we can give people with a criminal history a fair chance at parenting and breathe new life into the meaning of Father's Day and Mother's Day.



Note: The views expressed by Ms. Webb are her own and not of any organizations with which she is or has been affiliated.
---
BC Guest Commentator Melody Webb, JD is an attorney in private practice in Washington, D.C., where she advocates for people with a criminal recordand other disadvantaged job seekers, and represents the parental rights of people who are incarcerated with children in the foster care system. A Washington, D.C.-based activist, her past work includes running issue campaigns that impact low-income black communities, such as federally-funded education vouchers, safe drinking water in Washington, D.C., and local D.C. legislative autonomy. She is a past director of the League of Women Voters of D.C.,
a member of the DC Family Court Trial Lawyers Association
and chairs Mothers Outreach Network, Inc., a Washington, D.C. based, non-profit organization.