This recording was a part of the "State of the Ghetto Address" and dedicated to Brother Malcolm X at Western Washington University. Students created a day of celebration on May 19, 2000. Blackman Preach was honored to be a student on the original committee that organized the Remembrance Day for Brother Malcolm X. He was one of the student poets and read Bloody Revolution.
Click here to listen to Blackman Preach read this poem.
Bloody Revolution
I am acknowledging the manslaughter
murder
murderers
you assassinated him
the bottomless grave thinker
on his hiatus
strategizing while working the campaign against
America's injustice of
harrassing him
following him
challenging him
while feasting at his dinner table?
before his first child Attallah was conceived
Denmark Vesey was screaming
a bloody revolution.
From the podium
journalists hustled footage of the leader
speaking - speak outs
of the child pimping-addict hustler
gambling
satan's
prisoners
I seized a glimpse of this nationalist leader
as articulate the demonstration of power
with oral narratives motioning with his hand-out
he directed the grassroots
in the ghet-to and
David Walker was screaming
a bloody revolution.
Unlocking a
pen-uh
jailhouse rock
of a
double edge
ministrieeeeee's martyr
where the ballot seared
the bullet
connecting Malik Malcolm
with other classes and races
before the dismantlers
and conspirators
paralleled men and women
with a degenerate foundation
knowing
Nat Tuner was screaming
a bloody revolution.
I stand where he stood
the bleeder of death
like a thief in broad daylight
we all were watching
knowing
the authorities and the nation
were in on it
shifting the aim of Malcolm's story
media and government
are the real blame for the mourners
but the leadership kept
Kwame Nkrumah screaming
a bloody revolution.
Yeah I fought in
World War I - II and III
Vietnam
Saudi
Iraq
Afghanistan
the Gulf of all the wars
you've created
on enemy lines that wasn't mine
they knew it
you knew it
while Dr. King
was screaming
a bloody revolution.
Through the eyes of the womb
his ideas of being born anew
Malcolm's actual birth is almost near
but you still
have not
figured out
what I'm trying to say
the babe was
discharge Malcolm Little
the prison's hustling pimp-out addict
Malcolm X-
the rehabilitated philosopher
El-Hajj Malik El Shabazz-
a genius blessed by Allah
the martyr came out the archives
screaming - scream - screaming
and I mean
screaming - scream - screaming
a damn bloody revolution.
The preceeding words are lyrics from the CD State of the Ghetto Address
Click here to listen to Blackman Preach read this poem.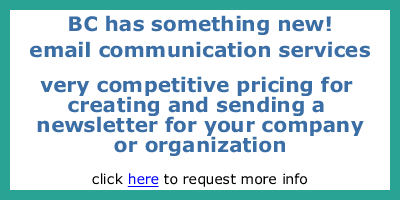 BlackCommentator.com Spoken Word Columnist, Poet Blackman Preach (Cedric T. Bolton), is a poet (spoken word artist) and producer, born in Pascagoula, Mississippi and raised in Paterson, New Jersey. Cedric received his Bachelor of Arts degree from Western Washington University and currently resides, with his wife, in Syracuse, New York. He is the Founder of Poetic Black Fusion, a writers' workshop that provides access and opportunities to poets of African Ancestry living in Central New York. He is also the co-founder of Voices Merging, a student-run poetry organization (spoken word) at the University of Minnesota that provides a social outlet for undergraduate students to develop as writers, network and express themselves on stage. He has been writing poetry for 14 years and is published in the Ethnic Student Center's Newsletter at Western Washington University, The Spokesman Recorder, and St. Cloud Times. Click here to contact Blackman Preach.